This is pretty bonkers, I don't know why it popped up on my feed recently as it was published on line in 2011 and in print in 2010 I think, but it's pretty topical for me personally because I've been experimenting with flash again recently thanks to the extra long run of extra small swell in the UK, but this Stab Mag feature takes lighting and surf photography to a whole new level:
http://stabmag.com/we-touch-in-silhouette/
Under the guise of shooting photo's of and naming different grabs (more traditional video effort on that subject here) they set up a shoot at a wave pool in Tenerife (that's one of the Canary Islands in the Atlantic), at night, with high powered lights and a white background.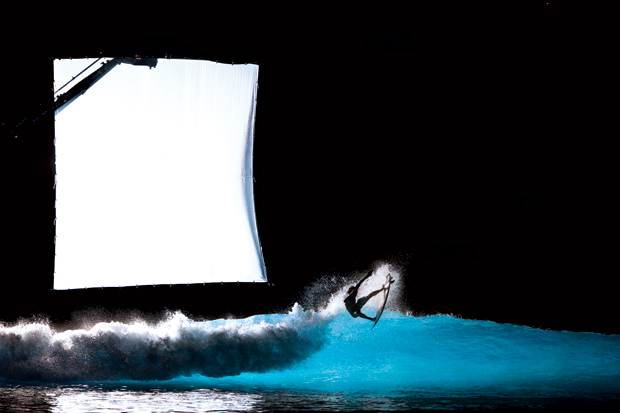 I don't really care too much about what each grab is called, but the photo's are interesting from a technical point of view, although the stark silhouette with such high contrast means it's actually pretty hard to tell which arm they're grabbing which rail with in some shots. They look good though, and I haven't seen this kind of man made silhouette shot before in surfing.
Anyway, I'm going to keep this brief and to the point – here's the one thing I want you to take away from this post as a surf photographer – a couple of the images featured in the article feature Chromatic Aberration – this is the purple and green fringing which you can see at the border between a very bright and very dark part of the image.
It can happen to any image where different colours meet each other but as you can imagine a flash shot will be most likely to have this kind of visible fringing.
You can easily remove it from your shots using Adobe Lightroom, I'm going to produce a tutorial on this soon, once I'm ready to do my follow up post on mu budget flash photography set-up.
For now enjoy this photo from a recent night shoot in tiny waves: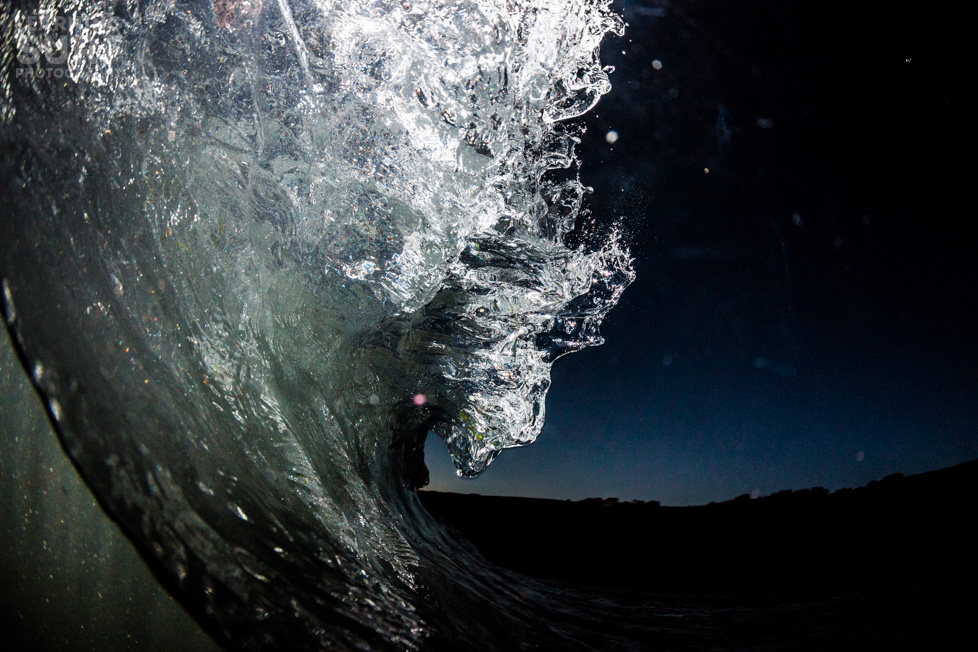 If you can't wait for the tutorial or if you'd like to request a tutorial or help on any other surf photography subject send me an e-mail at ben@learningsurfphotography.com and I'll do my best to help.