Summary: Vote on the next type of surf photography I should cover on the site
My main surf photography kit has stabilised nicely now. I have a core set of gear that I use to take all my favourite kinds of surf photo.
That means I've got time and a small budget to experiment with new equipment or techniques that could allow me to take a new type of photo.
Each time I try one of these experiments I document it on this site, sometimes I end up sticking with it and sometimes I'll move on.
Instead of just picking something random that I want to try out, I thought I'd try asking the readers of the site. I'm asking you to vote on the next type of surf photography that I should try out.
Vote for your favourite option below (you can only choose one):
Poll closed, the results are:
DIY smart phone housing for surf photography (64%)
iPhone 7 plus surf photography (27%)
Infrared surf photography (9%)
Nikon Keymission 360 surf photography (0%)
Here is some more detail on each option in case you don't have a favourite straight away:
iPhone 7 plus surf photography
I wrote about the new iPhone 7 plus housings which are being released soon a couple of weeks ago.
After writing that post I bought an iPhone 5S, a watershot housing and an Optrix housing. I've now returned the iPhone and the Optrix housing, I still have the Watershot (see below if you want to buy it).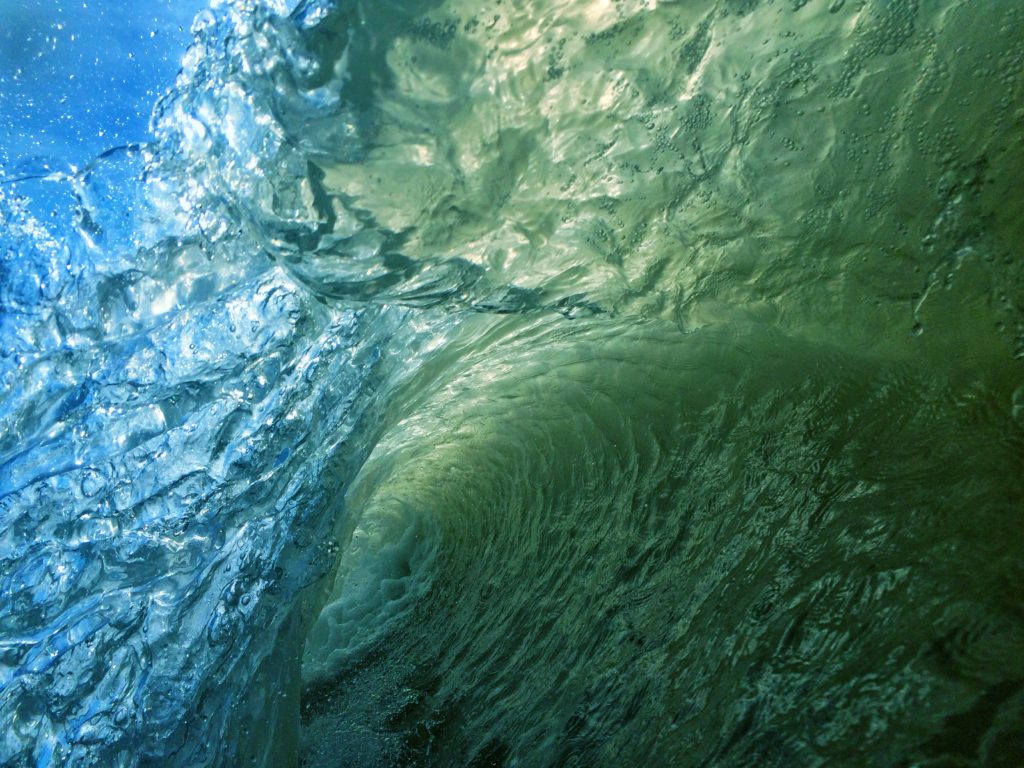 It worked well as a waterproof camera, but I didn't get on with the smaller screen size of the iPhone 5S after using a much bigger phone for a few years.
So, I've decided that if I want to get into this smart phone photography thing I need to use up a bigger phone.
The iPhone 7 plus is the best supported smart phone from housing manufacturers, so it's the obvious choice. It's also very expensive and probably not something I'd use as my main phone.
But, if you'd like me to test the iPhone 7 plus as a surf photographers camera and report back in blog posts and videos on this site, vote for this option.
I'll cover:
The best value way to get an iPhone 7 plus
The best water housing options
Photo shooting techniques
Video shooting techniques
The best camera apps
The best image and video editing apps
DIY smart phone housing for surf photography
I've made a few water housings in the past, they've always been very basic but they've mostly been watertight.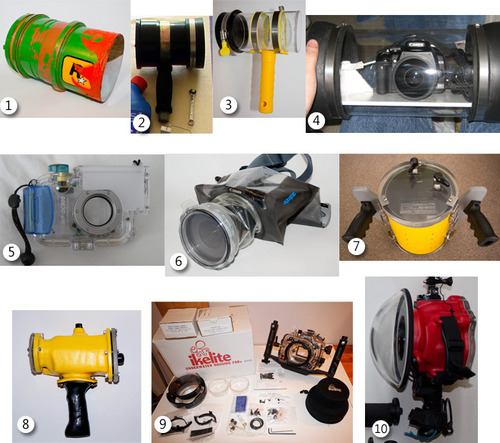 If you vote for this option I'll document the process of designing, building and using my own DIY water housing for a smart phone. I use the Samsung Galaxy S6 myself, but I'll aim to create a design that's versatile enough to use a wide selection of smartphones inside (including iPhones).
The design will be made available for everyone, with a full list of pieces required and the instructions on how to put it together yourself. I'm hoping it will be pretty straightforward to make, using off the shelf components and minimal tools.
I'll cover:
Designing the housing
Sourcing parts
Building the housing
Testing
Shooting with a few types of phone
Pistol grip options
Additional lens options
The best camera apps
The best image editing apps
Infrared surf photography
This one's a wildcard, I can't image there are many people who are interested in this one, but I'm intrigued by it.
I've written about it a bit in the past and there is at least one surf photographer who shoots infrared images already.
I think it would be a really interesting experiment, it would probably involve converting a camera to infrared, and that would have to be a camera I can find a decent prices water housing for. Ideally it would be a Sony e-mount camera body so I can use my existing lenses, but I might have to go for an old Canon DSLR if that proves too expensive.
I'll cover:
The best camera for infrared surf photography
The best lenses for infrared surf photography
How to buy an infrared camera
How to convert your own camera
Shooting techniques
Editing infrared images in Adobe Lightroom
Nikon Keymission 360 surf photography
I've already owned two 360 cameras, but the Nikon Keymission 360 shoots in higher resolution and is waterproof without a housing. I'd love to start shooting more 360 surf photos and video, and if you vote for this option, that's what I'll do.
I'll cover:
The best settings for surf shooting
Video editing
Mounting the camera on a board
Mounting the camera on a water housing
Shooting stills
Watching it back on desktop, phone and VR headset
How can you afford this?
Good point, I've done some experiments in the past and each time I try and get the best value kit, and if it doesn't work out I sell the kit on afterwards. I've tried out drone surf photography, long telephoto surf photography, remote flash surf photography and 4 different types of Sony a6000 water housings amongst other stuff.
Over the years I've accumulated a lot of kit that I barely use any more, so before I embark on the next experiment I need to clear out what I have.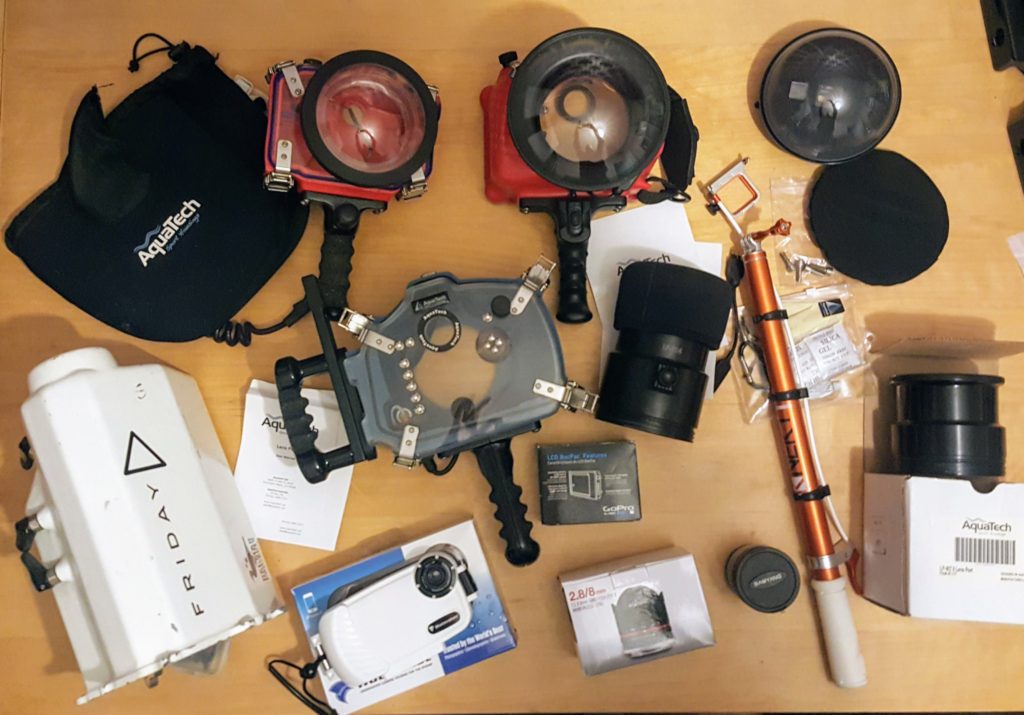 So, here's a list of the surf photography related kit that I'm not really using:
Aquatech CR-60 housing with pistol grip – this was my spare, it's in excellent condition, barely used, designed for the 60D but I've used a Canon 550D, 50D, 60D, 70D, 7D and the Sony a6000 in this style of housing with minor modifications.
Aquatech LP-WZ II lens port – supplied with the lens collar for the zoom control, it's designed for the Canon 16-35mm f2.8 lens, I've used it with the Sony a6000 and Sony 18-105mm f4 lens.
Aquatech LP TZ4 lens port – with lens collar – designed for the Canon 70-200mm f4 IS or non IS version, I used it with my Canon 70-200 f4 and my 60D and 70D and got some of my favourite surf photos with it. I also used it with the Sony a6000 and Sony 55-210mm lens too.
Aquatech LP-25EX 25mm port extender for L series ports
Aquatech LP1N dome port – it's got a few minor scratches
Aquatech NB300s (I think) with pistol grip – for Nikon D300s – I haven't been able to test this pistol grip and it doesn't come with a tray, could easily be converted to
Samyang 8mm fisheye V1
Samyang 8mm fisheye V2
Watershot housing for iPhone 5, 5S and SE, used twice, with original packaging
Aquatech housing for Canon 35mm EOS camera and 15mm fisheye, with pistol grip – also 2 Canon camera bodies, the pistol grip needs re-wiring.
Del Mar video camera housing for Panasonic P2 based video cameras
Various GoPro accessories
If you want to buy any of these items let me know which bits you want and where you are via email on ben@learningsurfphotography.com and I'll get back to you with more info, photos and pricing for wherever you are.