I'm a big fan of KNEKT products, so I've been meaning to watch this video for a couple of days.
I'm glad my friend George brought it to my attention again and I took the 6 and a half minutes to check it out, the shots in it are pretty amazing. It'll probably make you want to move to Hawaii and definitely make you want to pick up a KNEKT trigger.
It's really well produced and features beautiful shots of surf and landscapes, other accessory brands should take note – this is the kind of thing that sets you apart and gives people a reason to buy your products.
I think this quote sums it up nicely:
"We don't want to build your next trigger – we want to build the last trigger you buy" – Bodi Orton
Side note – I've got swim fin envy, Harry's solid yellow Vipers and Kyle's green tip Toobs Blunt cuts – I've used standard Vipers and that same friend George had some blunt cuts, I'm a little bit obsessed with swim fins. I want to do a whole video and blog post on which swim fins to use for surf photography when I get a chance. Many surf photographers, bodyboarders, kneeboarders, bodysurfers and mat surfers (especially mat surfers) obsess over the tiniest details, I think it could be an interesting subject.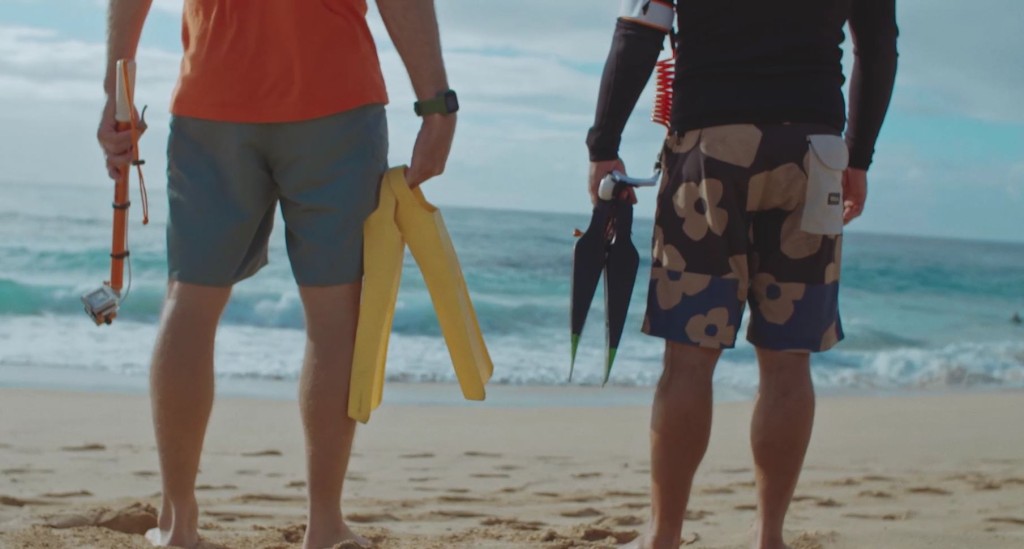 Right now I use Da Fin Kicks and I love them, but maybe I should experiment a bit more.
Anyway – I'm planning a surf trip in the next few weeks, not sure where I'm headed yet, but I'm going to do a "how to pack for a surf photography trip" post as I'm getting my stuff together.
So far this is my list of photography stuff that's going with me:
KNEKT board mount
Aquatech LPWZ port
As you can see KNEKT are pretty well represented, and I might even squeeze in a couple more of their products if there's room. Once I get back I'll be in a position to do some hands on reviews of these items, I just hope I can get some results that are half way as decent as the video above.
If you've got any questions about the gear on that list, or anything else surf photography related send me an email at ben@learningsurfphotography.com or leave a comment below.