KNEKT have launched another innovative GoPro accessory, the KNEKT KTP18 Trigger Pole.
And it looks typically well designed and constructed: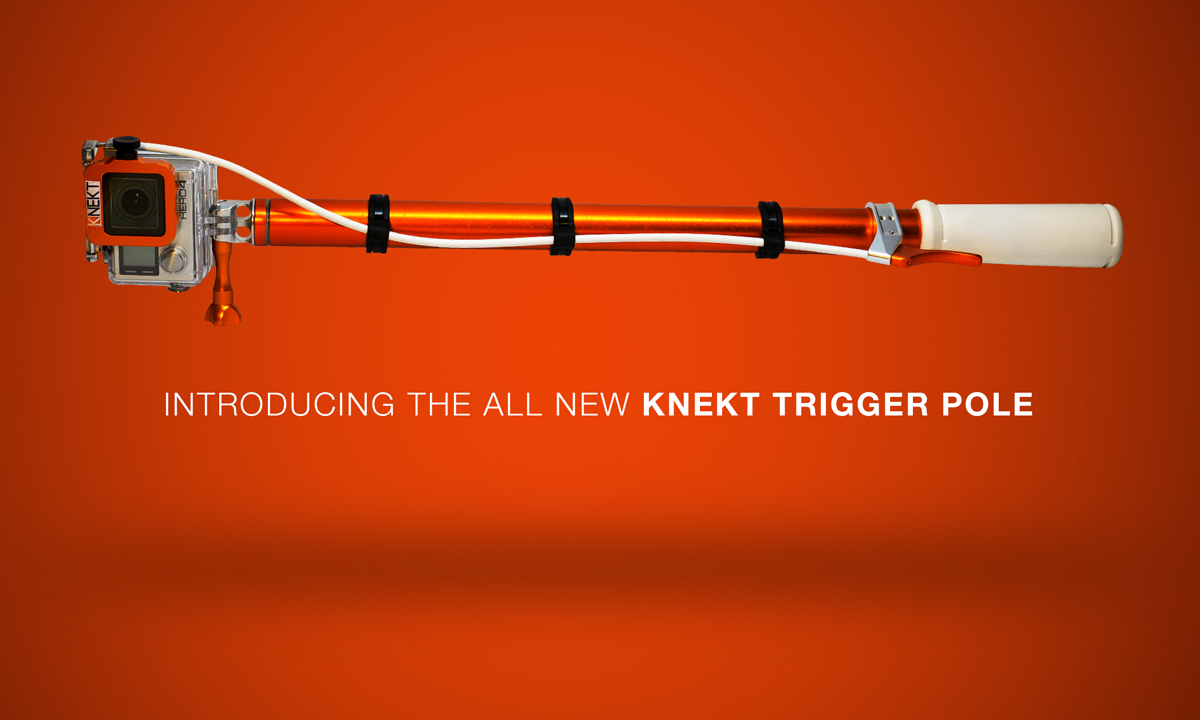 Here are the key features for us as surf photographers:
Mechanical trigger system
Floats
Compatible with the KNEKT KSD6 Dome
18 inches long (46cm)
$179.99
Why use a mechanical trigger?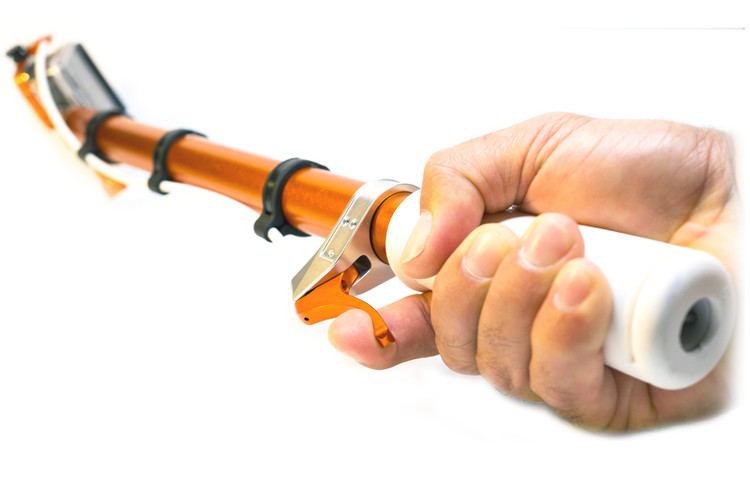 What I mean by a mechanical trigger is that there's a physical connection between your finger and the shutter button. You pull the lever, the lever pulls a cable, the cable pulls another lever, that lever presses the shutter button. You set it up and it works every time.
I've used WiFi based remote poles with my GoPro, they're pretty good out of the water (as long as you remember the WiFi remote, and it's charged, and your WiFi is switched on on the camera), but they're much less reliable in the water.
For more details watch my video review of GoPro pistol grips which includes the SP Gadgets Remote pole which uses the WiFi remote.
The WiFi signal isn't strong enough to get through more than an inch or so of water, so if you dip the handle under water, like you will do between most waves, you lose the signal. The GoPro is pretty good at picking the signal up again but it's easily possible to miss a set of waves due to not having a WiFi signal.
A mechanical trigger is the way to go for sure.
Why does it have a loose cable?
So you might be thinking – why can't they hide that cable inside the pole? Or attach it permanently to the outside?
This is the clever bit, and one of the main reasons KNEKT are the best company making GoPro accessories at the moment, the whole system is modular.
They use their FPSH pole as the base of the KTP18, then they literally bolt on a "trigger" lever and add a piece that attaches to the lens port of the Hero 4 style case (see below for all the compatible GoPro cameras).
Jagwire cables (high end bike brake cable manufacturer) connect the trigger to the shutter mechanism, I think this is the only part of any of the KNEKT products that they don't design and manufacture themselves. It seems like a sensible choice to go with a tried and trusted brand for the part that they're not (currently) expert in making themselves.
I haven't used the KTP18 Trigger Pole myself but I do commute to work most days on a bike so I know how responsive brakes that use this kind of cable are. I have no doubt that it will be easy and reliable to release the shutter using this trigger lever and cable combo.
All the parts combine to make a clean, functional design which can be extended and built upon in the future. You can stick your KSD6 dome onto the KTP18 straight away, no modification, no upgrades and if you break or lose something you can replace just that part and get back to shooting.
Which GoPro cameras are compatible with the KNEKT KTP18 trigger Pole?
The top piece of the KTP18 Trigger Pole fits onto the GoPro Hero 4 style case (I know this because of the awesome product photos they provide), so any of the cameras that fit inside that style of housing will work with the KTP18 Trigger Pole.
Here's the full list:
*these cameras are supplied with the old style housing , so you'll need to purchase a Hero 4 style housing to put them in if you don't have one already.
If you've got an original GoPro Hero, Hero 2 or Hero 4 session it's not going to work with the KNEKT KTP18 Trigger Pole.
Why do you like KNEKT so much?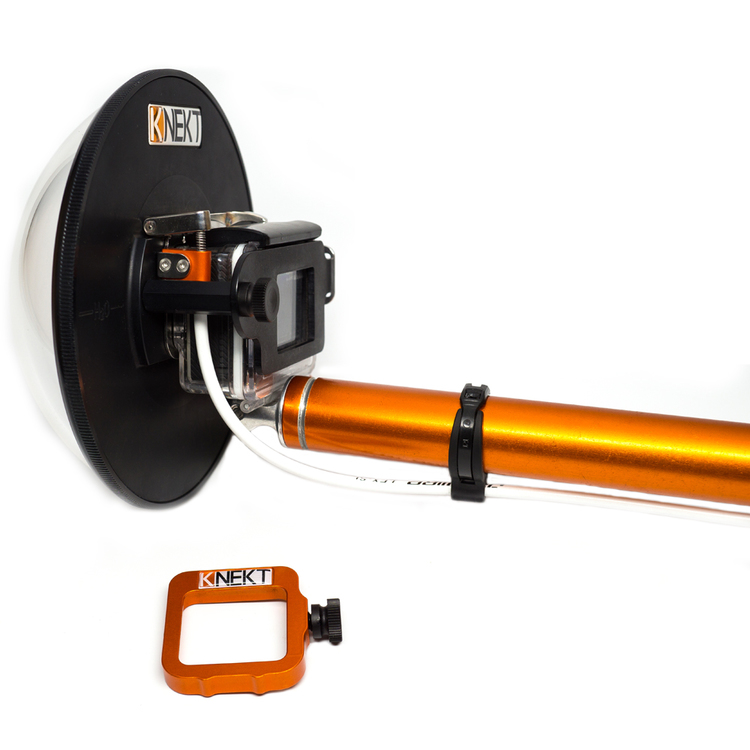 I don't get paid to promote these products, but I do genuinely use the KNEKT GPLT trigger and the KSD6 dome port myself, they work really well. The company is run by passionate surfers and engineers who care about the things that I think are important.
They've come a long way since the first time I saw their website (in 2013), the new products are in a class of their own and the quality of their product videos and website put other manufacturers to shame.
With my e-commerce hat on I really admire KNEKTs naming scheme, they give each product a sensible, short and descriptive name and stick to it consistently in their marketing, it's something you also see from Aquatech, Liquid Eye and other good water housing manufacturers too, but it's kind of rare in the GoPro accessory world.
As items like this become a commodity because of cheap manufacturing it's great to see a company standing out with thoughtful branding, design and innovation. If you support companies like KNEKT and Aquatech you will be rewarded with new products like the KNEKT KTP18 Trigger Pole, yes there are cheaper alternatives, but they wouldn't exist unless someone like KNEKT came up with the ideas.
If you appreciate the tips and advice from this site please consider buying your next surf photography item through one of my Amazon links, you pay the same price and I get a small commission which goes towards the running costs of this site.
As always if you have a question about anything related to surf photography send it to me at ben@learningsurfphotography.com and I'll get back to you.