Here's a quick update for everyone out there with a Sony a6000. The Liquid Eye C6000 is from respected water housing manufacturer Liquid Eye. They have added a couple of photos to Instagram showing what looks like a nearly complete Sony a6000 water housing.
Here are the photos: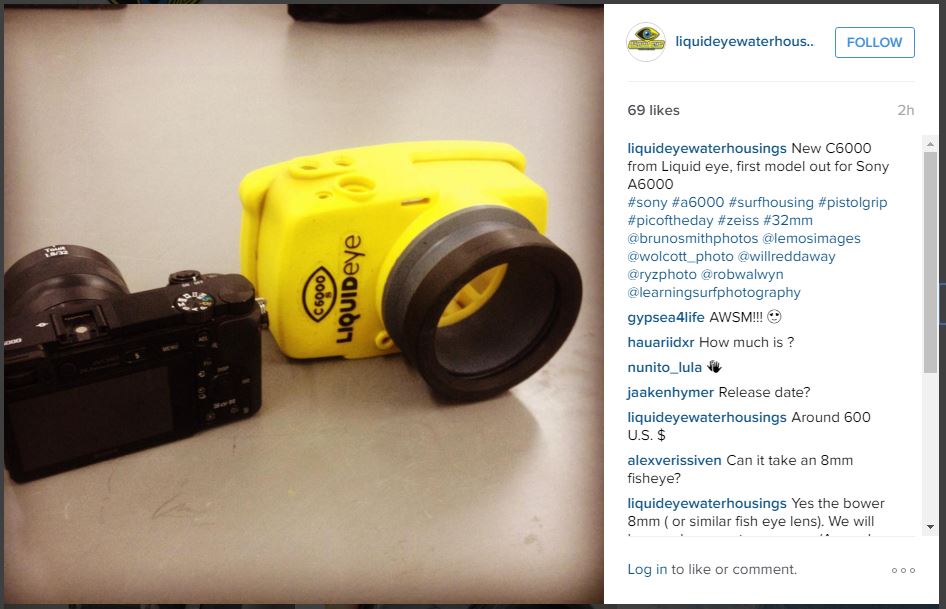 And some other details that have been confirmed in comments:
Price – around $600 US
Compatible with the Rokinon/Bower/Samyang 8mm fisheye with a dome port being made available for around $150 very soon.
Flat port supports Zeiss 32mm as pictured
There's also a pistol grip which has appeared in photos before.
It looks like it's a very tight fit for the a6000's body – so whether it will also support the new Sony a6300 is not clear.
When I know more, I'll post it here, but it looks promising for the first off the shelf a6000 surf housing (you can already get a custom housing from HCW or CMT).
Find out more about the various options on the dedicated a6000 water housing page.