Summary: There's a new option for with a telephoto zoom lens in the water with a Sony a6xxx camera. I'll be doing a full review soon.
SeaFrogs have released a new port, and it's a really exciting one for fans of Sony's budget telephoto zoom lens, the Sony 55-210mm f4.5-6.3 OSS.
I've been a fan of the Sony 55-210mm lens for a long time, I keep coming back to it after trying out various other options because it's small, light, and performs really well for my surf photography.
Flat port with 67mm thread for Sony E 55–210mm lens 40M/130 FT
It's available to buy now from seafrogs.com.hk for $149 USD (don't forget to enter discount code: LSP at checkout, you save 5% and I get a small commission that helps me pay for the running of this site), and if you've already got the housing and lens, I'd say that's probably a very good deal. I'll know for sure in a few weeks once I've got mine and had a couple of sessions with it.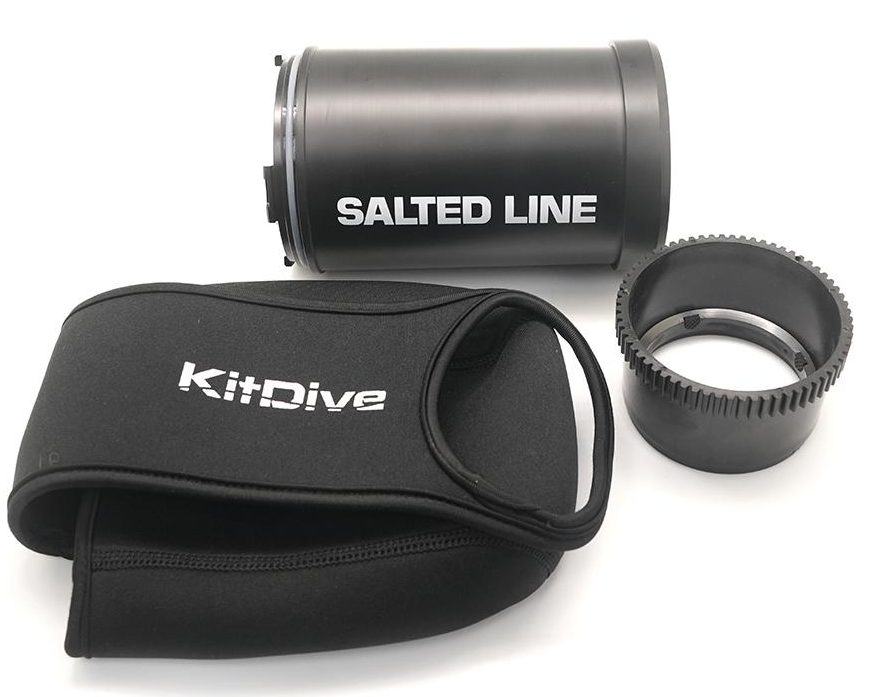 I have shot with the Sony 55-210mm in a housing before, but it was my old Aquatech DSLR housing that I had modified to fit the Sony a6000. I used a port designed for the Canon 70-200mm f4 lens, and I had zoom control, but it wasn't totally reliable.
My Canon 70-200mm lenswas one of my favourites in the water. This type of lens gives you such a big range of focal lengths, making it ideal for shooting reef breaks from a channel, or shifty beach breaks where it's hard to get close to the action.
Using the Sony 55-210mm in the water should offer just as much flexibility, or a bit more, as it's got a bigger focal length range. The lens does extend quite a bit as it zooms, so it'll be interesting to see if there's any vignetting at the short end, or any other issues like reflections or focus issues.
I'm really keen to get out into bigger waves to use it as I think that's where the long telephoto lenses really come into their own.
These two photos were taken with the Sony 55-210mm lens.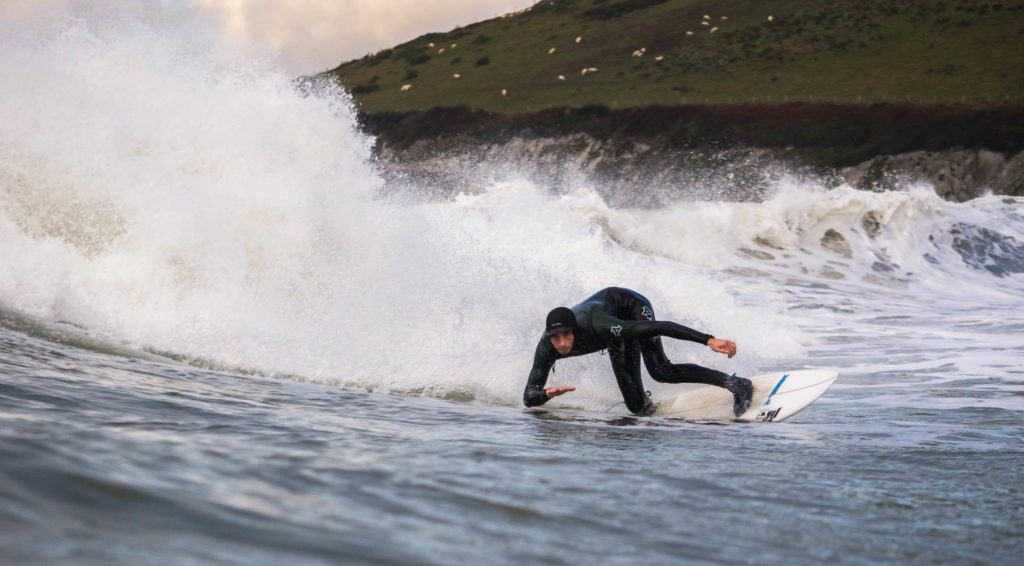 Matz Ginman-Trout bottom turning, Sony a6000, Sony 55-210mm lens, adapted Aquatech housing. 69mm, f5, 1/1000 of a second, ISO 640.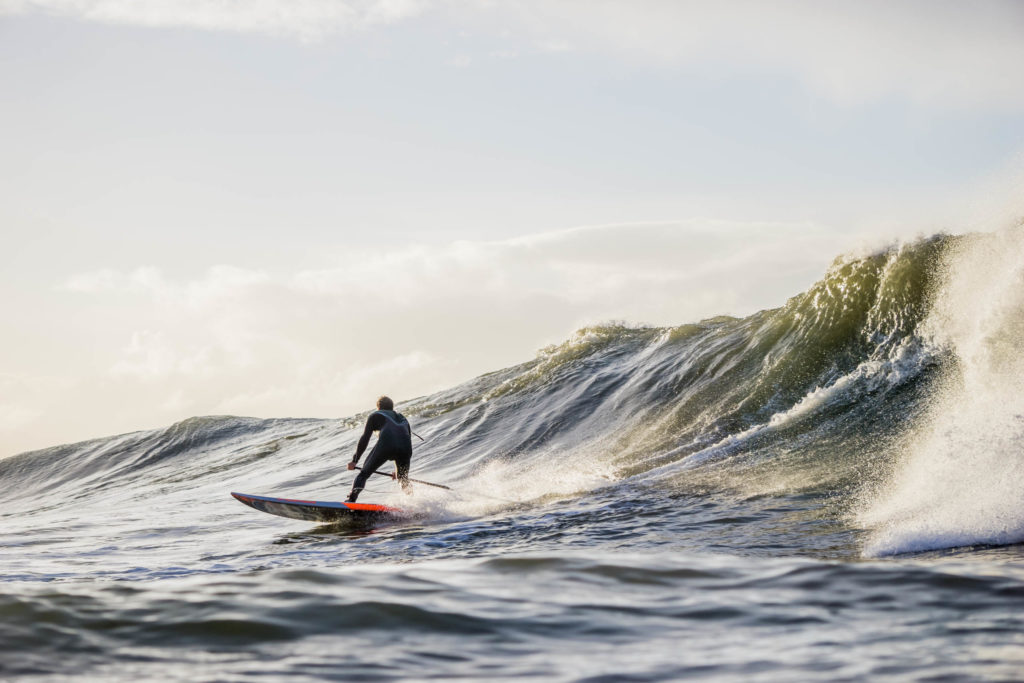 SUPer drawn out bottom turn, Sony a6000, Sony 55-210mm lens, adapted Aquatech housing. 70mm, f5, 1/1000 of a second, ISO 200.
Will it work with the Sony 70-200mm f4 or 70-200mm f2.8 lenses?
Short answer: almost certainly not.
I'll update this post when I get mine and I can measure it in detail. Right now, the only lens listed as being compatible on the Sea Frogs website is the Sony 55-210mm.
A lot of people are asking about the 70-200mm f4 on Sea Frog's Instagram account, so there might be a chance of a port in the future. I doubt they'd be able to make it work with the zoom controls of the Salted line housing because they're a fairly tight fit with smaller lenses like the Sony 10-18mm f4, but you never know.
I've owned the Sony 70-200mm f4, and it's significantly bigger and heavier than the Sony 55-210mm. That was the main reason I decided to sell it no and keep using my 55-210mm, I made a video and blog post about the Sony 70-200mm f4 lens and my decision. I even shot with it in my old Aquatech housing, using the same port, and it worked fine, but it felt like a step back from the smaller, lighter apsc lenses I had been using in my water housings.
Here's my video which shows the two lenses side by side, explains the pros and cons, and has some examples of shots from the land and water taken with the Sony 70-200mm f4:
I'm not sure any of the Sony a6xxx cameras would be able to support the weight of the 70-200mm inside the SeaFrogs housing. It might be possible to make a port that would
Alternative options
Liquid Eye S LP 160 port
Liquid Eye have had the S LP 160 lens port that fits the 55-210mm lens for quite a while. It's compatible with their C6xxx range of housings, and I think you can set the lens up to any focal length in the range, but it doesn't offer zoom control once it's in the housing. It costs $200 USD and you can buy it direct from Liquid Eye.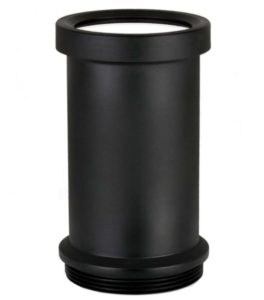 Salty Surf Housings 70-200mm f4 port
Salty Surf housings offer a port for the Sony 70-200mm f4. This would be the best option if you want a telephoto zoom and image quality is your priority. It's more expensive, but it's the only off the shelf way, so far, to get the Sony 70-200mm f4 lens in the water. It costs $600 AUD, buy it from Salty Surf Housings.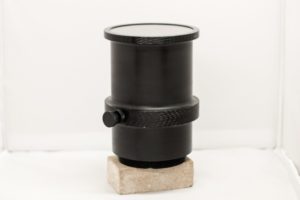 Aquatech P160 port and an adapted Base, Compaq or Elite housing
Although Aquatech don't make a Base, Elite or Compaq housing for the Sony a6xxx camera bodies, I've heard of at least one person adapting one of these housings for use with the Sony a6xxx range.
If you've got an Aquatech housing with the P-series ports, then you could get the P160 port ($245 USD) which I think will fit the Sony 55-210mm lens. You could also shoot with an A7 or A9 body and the 55-210mm lens in one of the more recent Aquatech housings with the camera in crop mode.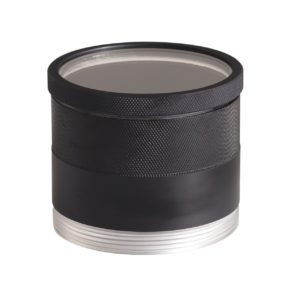 Unfortunately, because the lens is so small compared to the full frame lenses that the P series ports are designed for, it's unlikely that any of the focus rings that Aquatech offer would fit without some extra padding around the lens.
Aquatech ATB housing and an old port
Aquatech have the ATB range of housings for the Sony a6xxx range of cameras. They use the older, L series ports, which means there's only a few different ports available to buy. There's basically a couple of flat ports and a couple of domes. They used to make L series zoom ports, with the zoom control built in to the port, that's the type of port I used for my Canon 70-200mm, and the Sony 55-210mm on my adapted housing. If you can find a second hand port that was designed for a 70-200mm lens, you might be able to get your ATB housing working with the 55-210mm lens, but it's not guaranteed.
You could technically get two LP-50EX extension rings ($245 USD each), and an LP-10 port ($195 USD), to make a total of 177mm internal length (the 55-210mm is just under 160mm long when fully extended), but that would be ridiculous.
I've still got some L series ports, including the long zoom port, but an ATB housing body is too expensive for me to invest in when I've already got a couple of other water housings that will fit my a6000 and a6500. If I see one come up second hand (or if anyone out there has one they want to sell or trade?) I'll grab it and check out whether it will work.
Full review, and more updates, coming soon
I've got one of these lens ports on the way from Sea Frogs. As soon as I get it I'll be testing it out and I'll post a video review and full blog post on it. If you're not sure if it's for you, watch out for that in the near future.
I'm currently using another new port for the Salted Line housing, this time not from SeaFrogs themselves. It's a 6″ dome port made in California by HCW (Hand Crafted Waterhousings), and you can find out more on their Instagram: instagram.com/frogportsusa
I'll be making a video review now that I've used it a few times, so watch out for that soon.
The rest of my spare time is being taken up with the first Learning Surf Photography course. I've shot and edited a handful of videos already, and prepared some extra resources. There's quite a few areas that people have expressed an interest in, so it'll take a bit longer before I'm ready to launch it. If you want to be notified when it's ready to launch, you can sign up for the email newsletter at the bottom of the page.