Check out the announcement made today by Nikon, a waterproof (to 15 metres) interchangeable lens camera, it shoots 15 fps with continuous autofocus and a mental 60fps with single autofocus.
More on Dpreview here: http://www.dpreview.com/previews/nikon-1-aw1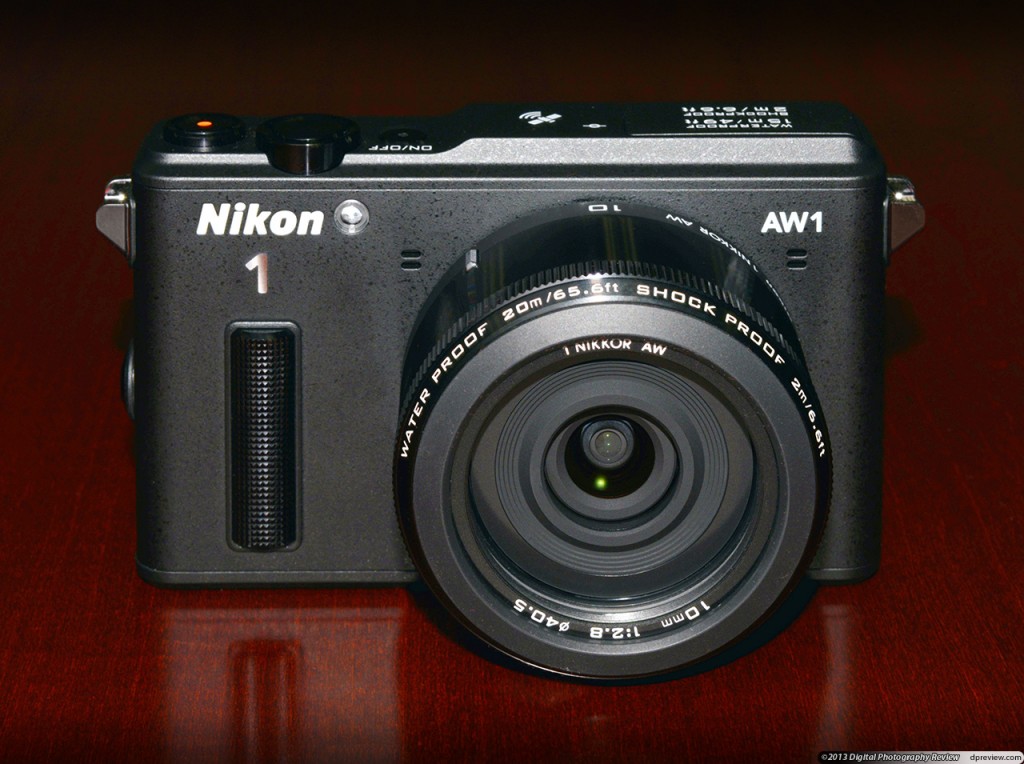 There are two waterproof lenses for it at the moment, the kit zoom 11-27mm (30-74mm equiv) and a wide prime 10mm (27mm equiv), the sensor is obviously smaller than some of the competitors, making low light performance dubious, but the waterproof rating of 15m for the body (it looks like the lenses are rated for 20m which might mean an even more water tight body is in the works?) is probably enough for shooting surf from the channel.
It's 14 Mega Pixel resolution is OK but not amazing but I guess it allows it to have those super fast burst modes which would make it perfect for shooting surf.
It's going to cost about £750 for the body and kit zoom, it should be available a soon as next month so if the reviews of the final product are good and there's any second hand ones available I might snap one up for next year to test out.
I can see the second or third generation of this camera (or a competitors alternative) and a GoPro Hero 4 or 5 being all you'd need to cover the majority of surf shooting scenarios, couple it with a nice long lens and you're sorted for nearly all eventualities, and you can carry it all in a small DSLR bag.
The ultimate minimalist surf photographers kit would look something like this:
GoPro Hero 3 Black Edition – £325- 12MP stills with fisheye lens 30 fps burst
Nikon AW1 with kit lens – £750 – (waterproof) 14MP stills with 30-74mm equivalent focal length at 15fps (60fps with single autofocus)
Nikkor 30-110mm Nikon 1 fit lens – £150 – (not waterproof) use with the AW1 for 81-286mm focal length at 15fps (60fps with single autofocus)
That's it, the majority of my surf shots could be captured with this kit which at a brand new price of £1225 costs less than most housings for a DSLR, let alone the body, lenses and ports.
Every time I see a new announcement like this I get more excited about what I'm going to be able to shoot in the future, my current set up is amazing and I expect I'll stick with it for a good few years yet, but something like this is going to blow it away one day and I can't wait to get my hands on it when it does.