Choosing which gear to use for surf photography is an important step, no camera or lens is going to take a quality surf photo for you, but having the right tools will allow you to create the type of photo you want to more easily.
I've shot video and stills of the surf for over 20 years, I have used every kind of GoPro camera from the 35mm wrist mounted original to the latest Hero 4 range. I've shot with 35mm film and digital, both SLR's and point and shoots in more types of water housings than anyone else I know.
Over the last couple of decades my gear has evolved, my current kit is the best possible combination of value and performance for me.
I am a hobbyist surf photographer, I don't make my living from it, I do my best to cover the costs of this hobby with this website and if you buy anything from the links on this page you pay the same and I get a small commission which goes towards the running costs of the website.
My Surf Photography Gear
I use this exact equipment to shoot surf photos, there are other options which will do as well or better but I believe this offers the best versatility and value for a hobbyist surf photography like me.
My Surf Photography Cameras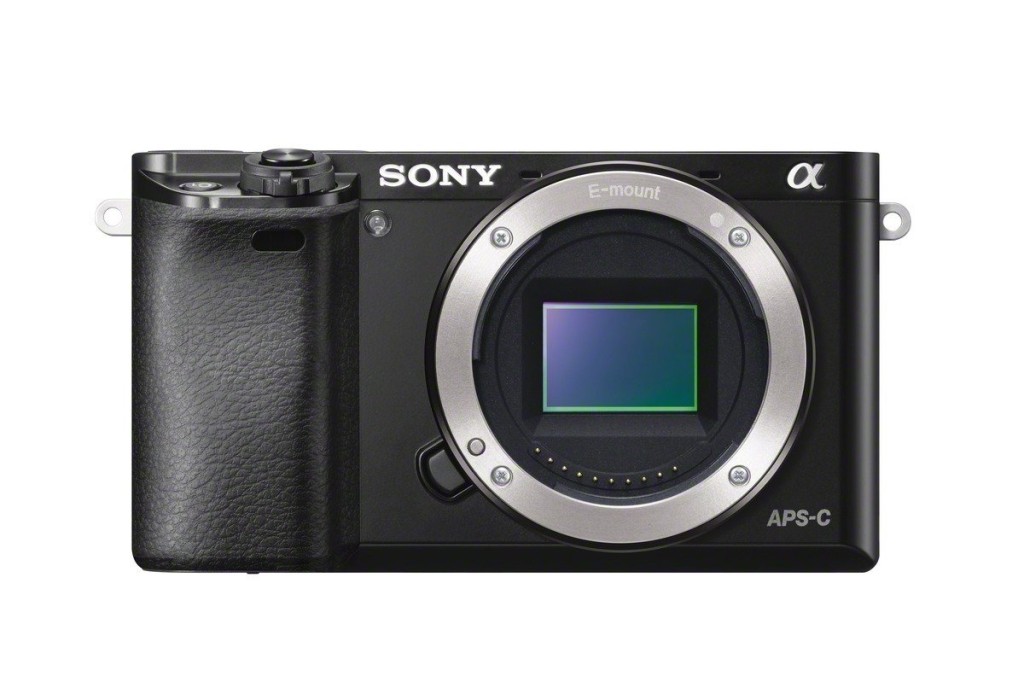 I love this camera, it's small, fast and relatively inexpensive, it does everything I need to do for my surf photography. I bought it as a backup camera for my Canon 70D DSLR, but I found myself using it more and more until I eventually sold the Canon and all my lenses and moved to Sony 100%.
Related posts: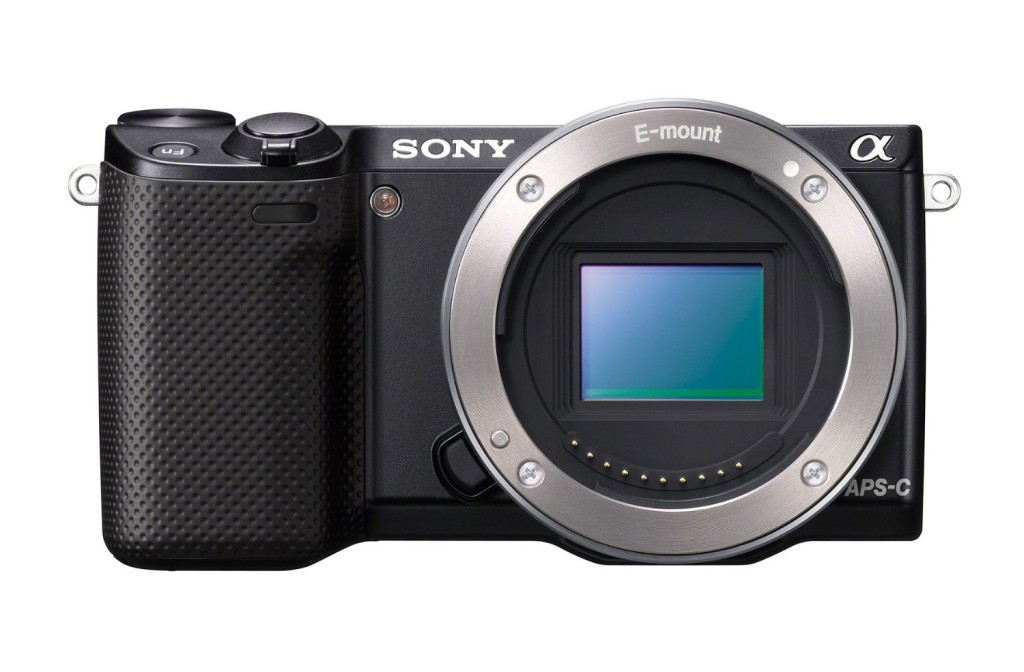 I picked this up second hand with a kit lens after selling my Canon 70D, it's my backup for the a6000 and also what I use to shoot the videos you see on the site.
You could certainly use it as a primary camera for surf photography, the resolution and burst rate are really good, the sensor is the same size as the a6000 and Canon 70D, and there are plenty of lenses available for it.
The main reasons I use it as a backup are the clunky menu system with lack of physical buttons for some controls and the lack of a wired shutter release port, combined these factors mean it's harder to get it working well in a water housing.
Lenses for Surf Photography
A telephoto zoom has always been a part of my kit, this Sony E 55-210mm F4.5-6.3 OSS is good value, the image quality is good but not on a par with the more expensive options from the major manufacturers.
This kind of lens is what I use to shoot surfing from the land, you can get longer lenses but they often don't offer the same value as this mid-range zoom. Another benefit of not having a longer focal length is the size and weight, this lens fits in my small Lowepro camera bag easily and I even shoot with it in my housing.
If you shoot Canon I still recommend the excellent Canon 70-200mm F4 non IS lens as one of the best value lenses you can buy for surf photography.
Related post: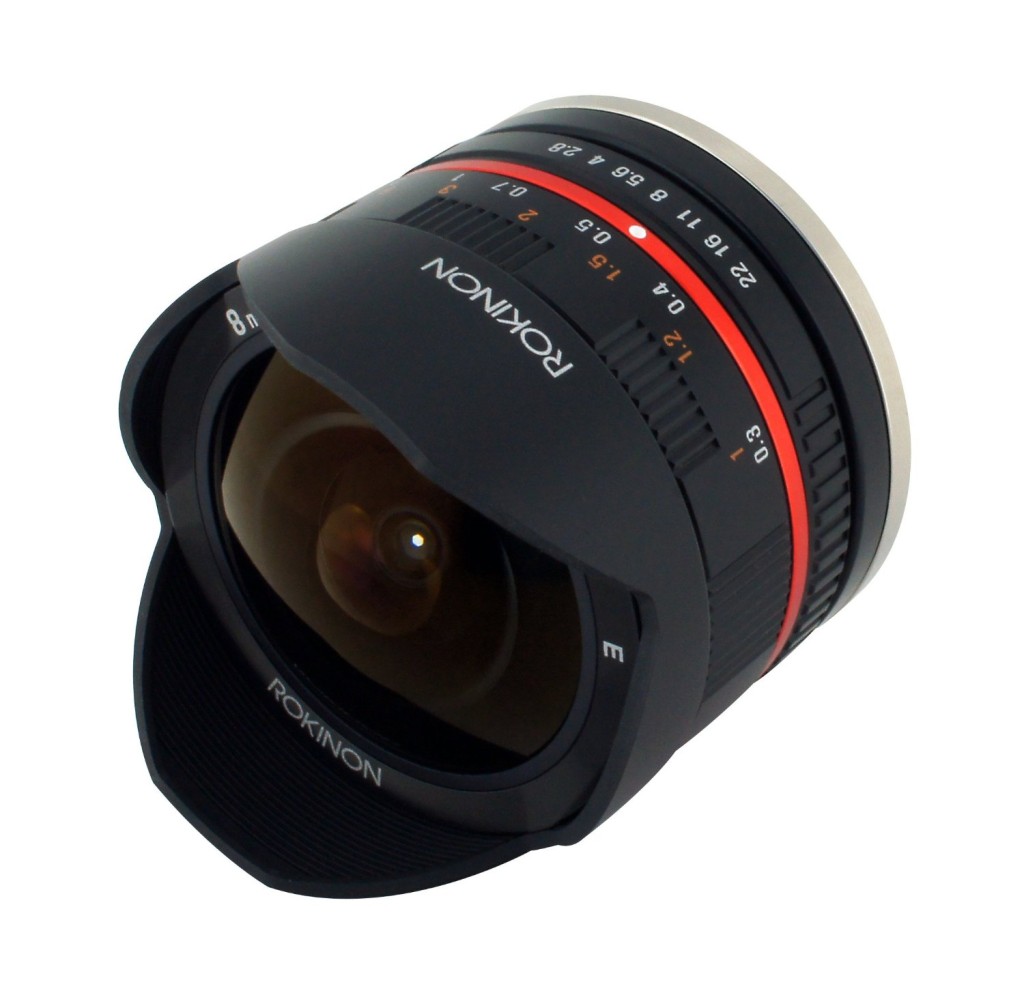 A Fisheye lens gives you the widest possible angle of view, it distorts the scene to squeeze in as much of the view as possible, it's what you'll need if you want to shoot in the barrel style shots like Clark Little.
This is a fully manual lens, you have to change the aperture and focus on the lens barrel itself, this isn't such a big deal with a Fisheye lens and it's something I'm used to after using my first Fisheye the Peleng 8mm on my Canon DSLR.
The image quality is great, its super wide and I'm really happy with the performance for surf photography.
You can get this same lens for Canon and other mounts, but when I was shooting with my APSC sensor Canon bodies I used the Tokina 10-17mm fisheye, it's got great image quality and it's good value.
I've also shot on full frame Canon cameras with the Canon 15mm fisheye, it's not as cheap but it's a great quality lens for a full frame shooter.
Related posts: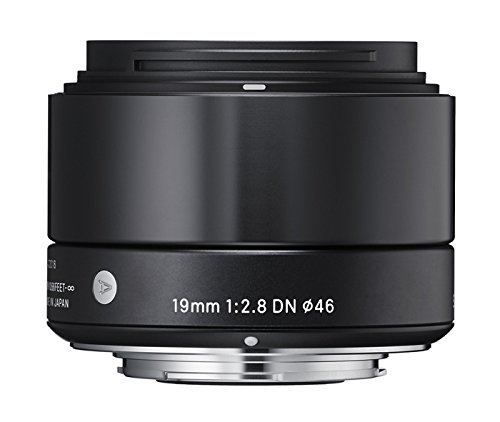 The 19mm focal length on an APSC sensor is wide enough that you can shoot surfing without looking through the viewfinder but isn't an extreme wide angle, I really enjoy shooting with this lens in the water, it will also fit inside the Meikon housing for the Sony a6000.
Related post: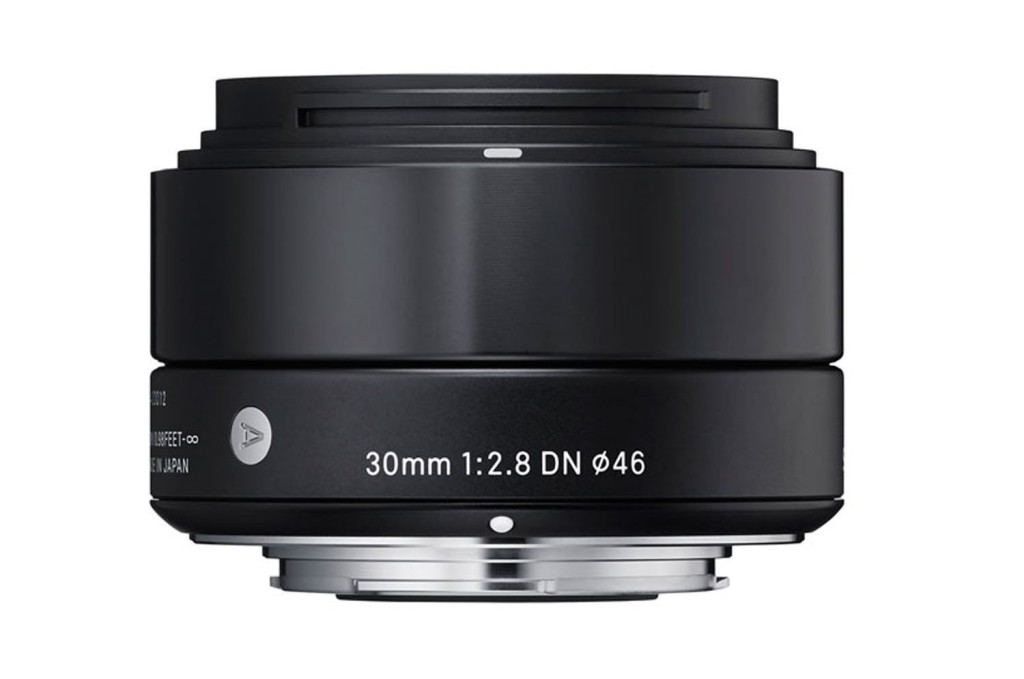 30mm is what's called a "normal" length lens on a cropped sensor, this means the angle of view is a fairly close match to the one you get with your eyes.
I really like shooting this focal length in the water, it gives you the feeling of being there in the action, it's great for predictable reef breaks and slabs where you can position yourself in just the right place.
Related post: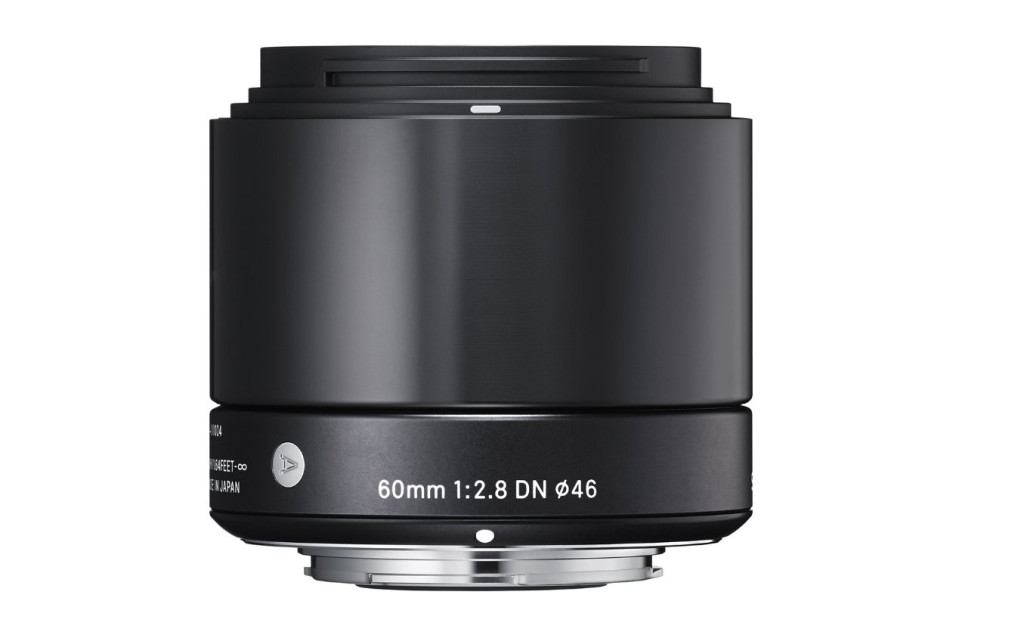 One of the sharpest lenses available for the Sony e-mount, I like shooting with it in the water at shifty beach breaks or anywhere where positioning is quite hard, it's also my favourite lens to shoot with on land when taking portraits.
Related post:
Aquatech CR-60 Housing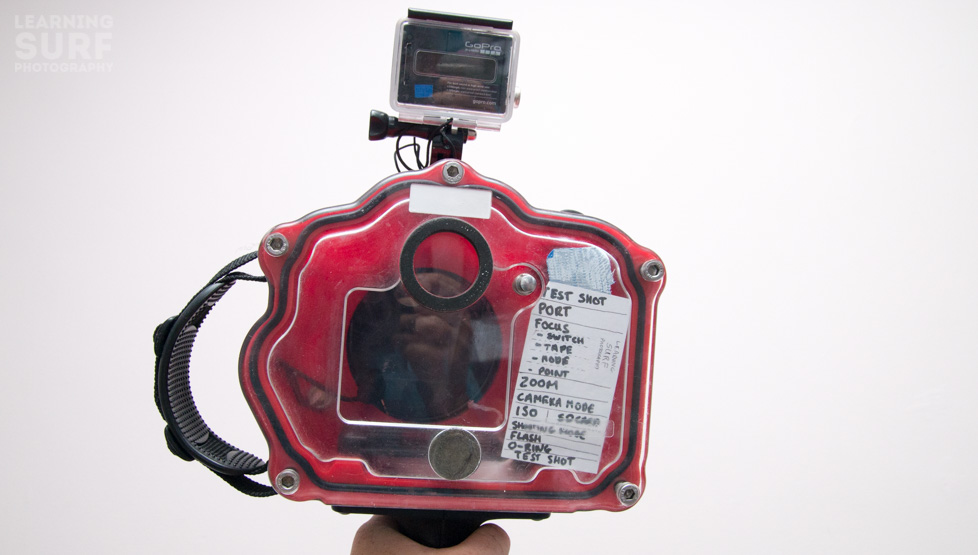 Cheat sheet taped in place in the back plate of my housing
This discontinued housing has served me well since I bought it second hand a few years ago, I've had a Canon 60D, 70D and now my Sony a6000 inside it and I've been able to use all my lenses with the three ports.
Aquatech produce a new range of housings for most modern DSLR cameras, but there is no option for the Sony a6000.
Related posts:
Ports For Your Water Housing
I have three ports which let me shoot with all the lenses above, I use the now discontinued Aquatech LP range of ports, as long as you have a water housing system which has interchangeable ports you should be able to get hold of something equivalent to these.
Flat port, for small prime lenses –  Mine is the LP-5, it's a basic flat port for the Aquatech housings, they have changed the diameter of the port thread for the latest generation of housings so the equivalent is now the P-65, I can use the 19, 30 and 60mm Sigma lenses in this port, and I've used the Canon 28mm f2.8, 40mm f2.8 STM and 50mm f1.8 in it myself too, basically you can use most prime lenses in a small flat port like this.
Dome Port, for fisheye and ultra wide angle lenses – I got my dome port with my housing, it's the biggest dome port that Aquatech offer so it's ideal for over/under style photos, I've used it with the Sigma 10-20mm, Canon 15mm fisheye, Tokina 10-17mm fisheye and the Samyang/Rokinon 8mm Fisheye and got great results with each of them
Telephoto Zoom Port – I have the LP-TZ4, designed for the Canon 70-200mm f4 L lens, this port has a zoom control on the side, I used it with the Canon 70-200 before I moved to Sony and now, with a little modification, I use it with the Sony 55-210mm lens too.
Related posts:
---
GoPro Cameras And Accessories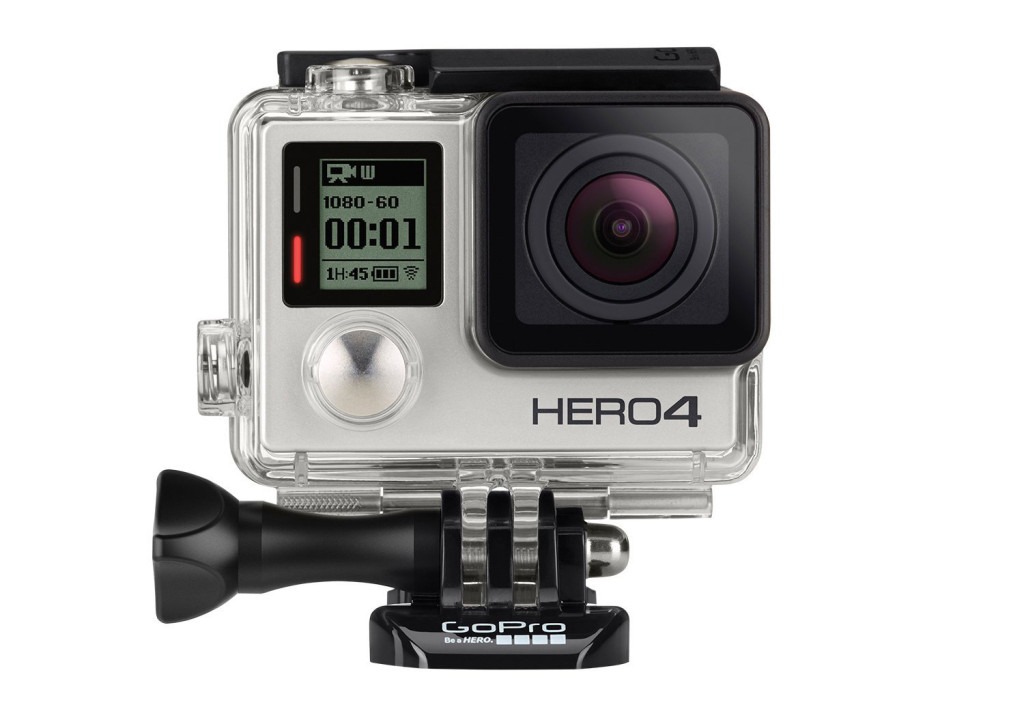 I love my GoPro, I use it nearly every time I go for a surf and it attaches to the top of my housing when I'm shooting photos, I went for the silver version over the black because it has the same stills capabilities and an extra LCD screen, it lacks the 4K 30fps mode and the super high frame rate modes of the GoPro Hero 4 black edition, but I haven't missed them with the video I shoot.
Related posts: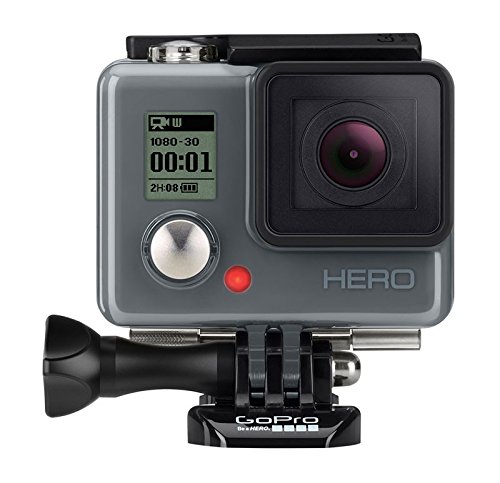 The budget friendly GoPro camera, I use it to shoot behind the scenes video, the stills are OK from it but I only use the video modes as I've got the Hero 4 Silver for stills.
Related post: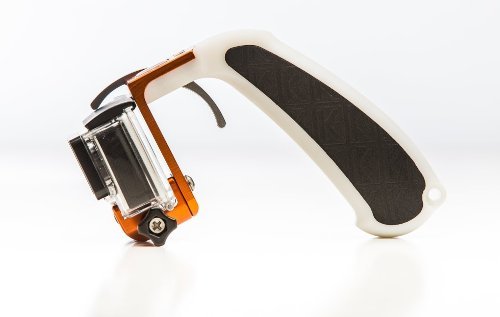 Some sort of pistol grip style trigger is essential when shooting surf photos with a GoPro, it's too small and awkward to shoot with just the original GoPro case, the GPLT is an amazing piece of engineering, being as small, strong and light as possible whilst performing it's job perfectly.
Related post: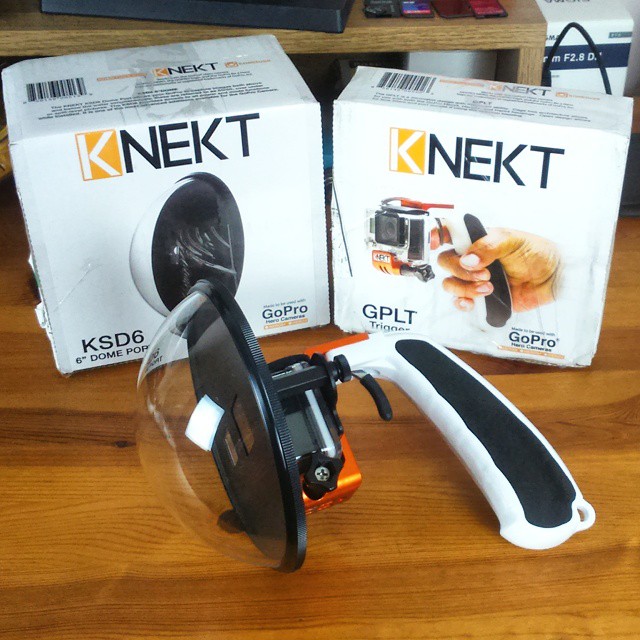 The only way to shoot over/under style photos and video with the GoPro is to get a dome port, and the KSD6 is the best one available, I've tried others and seen many attempts to make DIY versions, but this is one of the best accessories for a GoPro camera that a surf photographer can buy.
Related post: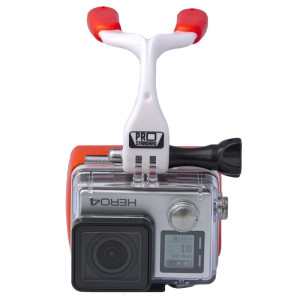 I use this most sessions these days, it's a really well designed product, the soft rubber grips can be moulded to your teeth like a gum shield and the lightweight plastic is super strong.
The GoPro hangs below your mouth and feels so secure I haven't even felt like I need a leash for it when I'm using it, even in heavy waves.
Related post:
Other GoPro Accessories
GoPole Bobber – $22 – Useful floating handle for your GoPro
GoPro Floaty BackDoor – $11 – essential accessory, especially if you're planning on using something like the Pro Standard Grill Mount
GoPro jaws flexible arm mount – $49 – I've used thi9s for surfing, kayaking and lots of other land based activities too, check out the link below to see how you can extend it cheaply with off the shelf parts too.
GoPro handlebar and seat post mount – $10 – Probably the most versatile mount I have for the GoPro, I've attached it to bikes, boats, cars, poles of all shapes and sizes and even egg timers to get unique angles, it's a no brainer.
Related posts:
---
Flash Photography
Yongnuo YN 560 IV Speedlite – $71 – I would buy the YN560 if I was purchasing one now, but I've got the YN 460 II, I use this for my remote flash shots.
Yongnuo RF 603C II triggers – $30 for two – for remote flash use, although they're designed to be used with Canon cameras I use these with my Sony a6000.
Neewer Flash – $14 – A small, cheap slave flash for shooting flash in the water with my Sony a6000.
Peli 1020 Micro case – $12 – to waterproof the Neewer Flash.
Related posts:
---
Other Camera Accessories
Sandisk Memory Cards – I've got several 16 and 32GB cards that are now back-ups and two 64GB cards which I use in the Sony a6000 and the GoPro, go for the fastest card you can get, mine are UHS1 and they can handle all the surf photography challenges I throw at them.
Manfrotto 294 Alumimium Tripod legs – $129 – These are sturdy and durable, as well as being good value, they provide a decent base for my budget video head
Velbon PH-368 video head – $43 – A great budget fluid head, you need a head like this to make smooth pans when shooting video of surfing, I don't use my tripod that much but when I need it this set-up works well.
Related posts:
---
Non Camera Related Surf Photography Essentials
Dafin Kicks swim fins – light, comfortable and effective, I've used dozens of types of swim fins over the years and these are my favourite.
Xcel Wetsuits – I've got a few Xcel wetsuits, they're warm and flexible, if you're shooting in cold water you need a decent wetsuit to make sure you can concentrate on shooting without being distracted by the cold.
Casio WS10 HD Tide watch – $31 – the best budget tide watch you can buy, I've gone for the metal strap so it doesn't wear out like my last one, I wear it every day and for every session, it's got solar cells built in to make the battery last even longer and it shows the moon phase so you know if it's a spring or neap tide at a glance.
860E GPS data logger – $52 – This makes up part of my DIY GoPro GPS BacPac, it's not really essential but it does help me to surf more and keep track of the sessions I have, you can also geotag photos easily so you have a record of where your pictures were taken.
Related posts:
---
That's what I use personally right now, it allows me to capture every type of surf photo that I want to, there are many, many other set-ups that could do the same job but this represents the best combination of value and performance for my situation.
If you've got any suggestions for kit I should be using, or if you have any questions about this gear send me an e-mail at ben@learningsurfphotography.com and I'll do my best to help.