I update my list of recommended surf photography gear most years, to make sure it takes into account the latest cameras, housings, lenses and accessories.
I don't always recommend buying the latest gear, instead I'll select the best value for me. I'm a keen amateur who doesn't make a living from photography.
I want to get the best possible images and take a variety of different styles of photo, but I don't have the same budget as a professional and I have different priorities.
Just recently I've started to feel like I've almost nailed down my perfect set of surf photography gear. I don't think there are any glaring holes in my set up and I can shoot any type of surf photo I want to using this kit.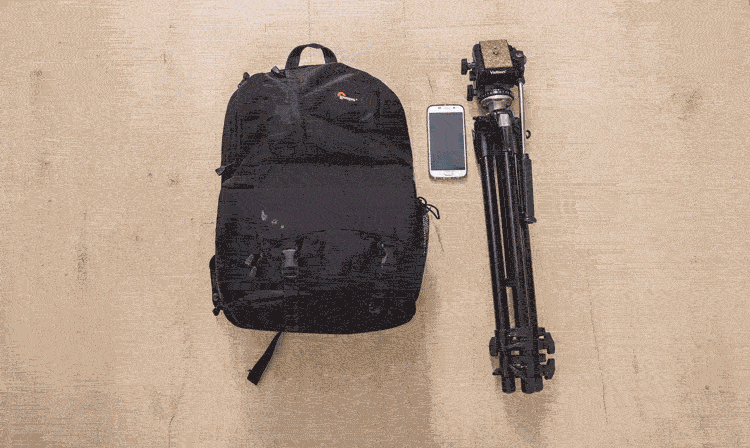 Here's my current surf photography gear bag that I'm taking away with me to capture all the kinds of shots I want:
Bag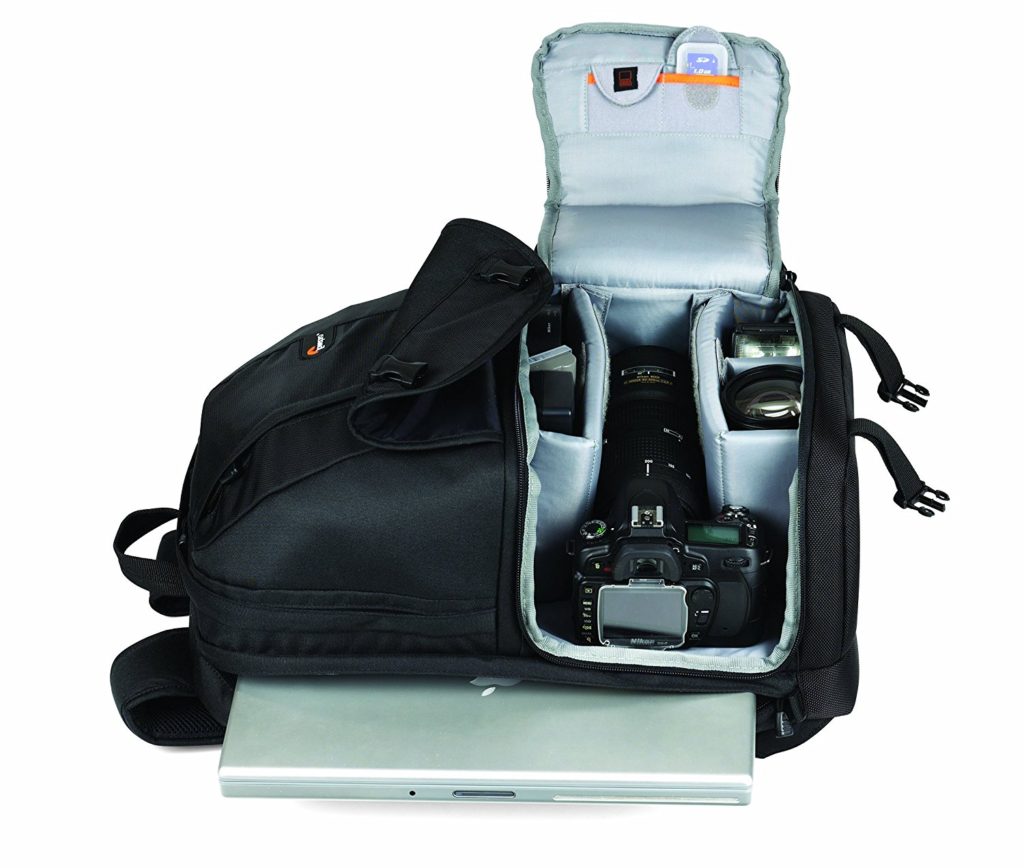 I love this bag, it's small enough to easily get onto a flight with, I've never had to weigh it or check it in the hold since buying it.
For my last long haul flight I bought a Peli 1510 case, which was awesome, but very obviously heavy. I had to weigh it on nearly every flight and ended up removing most of the lenses and heavier camera gear at check in in order to get it through (then I filled it back up again for the flight once they were happy).
Whether I'm travelling internationally or just out for the day taking photos of a surf competition, this bag holds all my gear easily.
When I was using a DSLR with a housing it was a bit of a squeeze, but now I've got the Liquid Eye C6000 as my water housing setup I can get it all in easily.
Camera body
The Sony a6000 is the best value camera for surf photography. There is very little competition right now at this price point.
It's always best to invest more money in lenses (and for surf photographers: housings) than camera bodies.
I've got two Sony a6000 bodies. There are loads available second hand and you can find a bargain easily if you look around.
I'll look into my lens choices in a bit more detail since I have a Lightroom catalogue which gives me usage stats for all these lenses.
Normal lens
I'm still currently using the excellent Sigma 30mm f2.8 lens, but I might upgrade to the Sigma 30mm f1.4 now that I've got a housing and port that it fits in (it doesn't fit in the Liquid Eye C6000 unfortunately, but you can fit it in the Salty surf housings long flat port, I've also got an adapted Aquatech housing with a 16-35mm port which would work).
Lots of people rave about the Zeiss 32mm f1.8 too, but honestly, my Sigma works great for everything I need it to, so I don't need any other small, fast primes in this focal length range.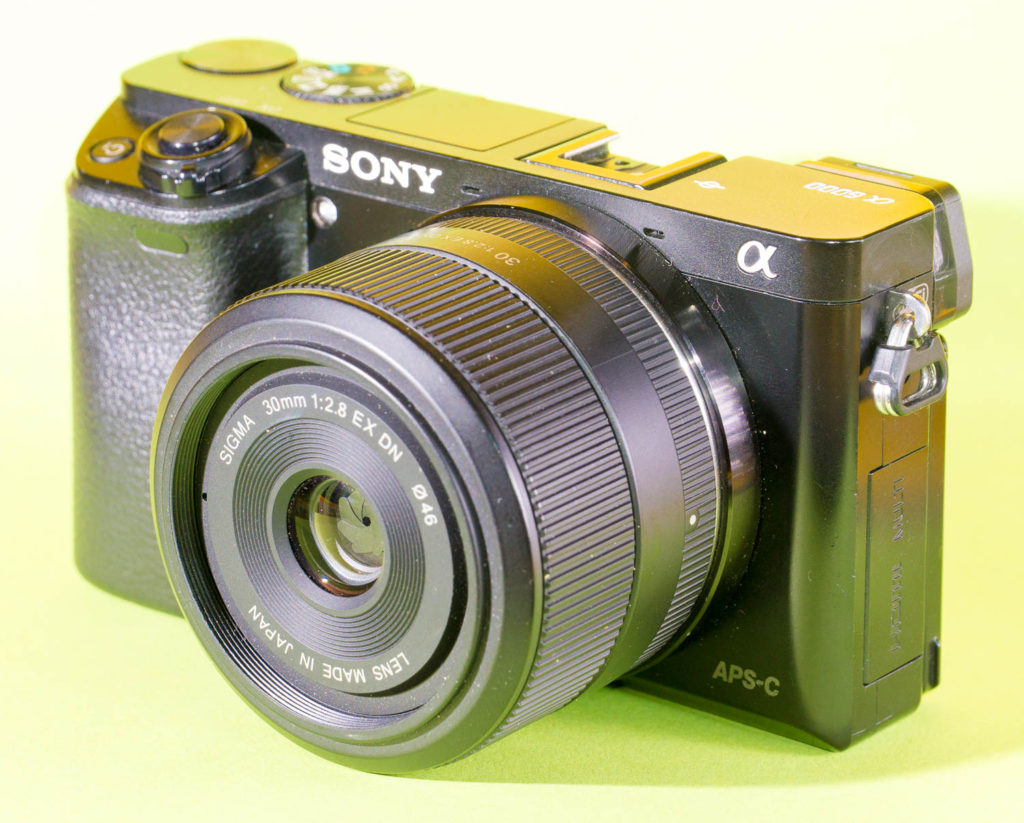 Fisheye
Samyang/Rokinon 8mm f2.8 fisheye
I love this lens. It's tiny, has great image quality and gives me the super wide fisheye angle that I really enjoy shooting in hollow waves.
Watch my full video review with examples here: Samyang 8mm f2.8 fisheye and Rokinon 8mm f2.8 fisheye review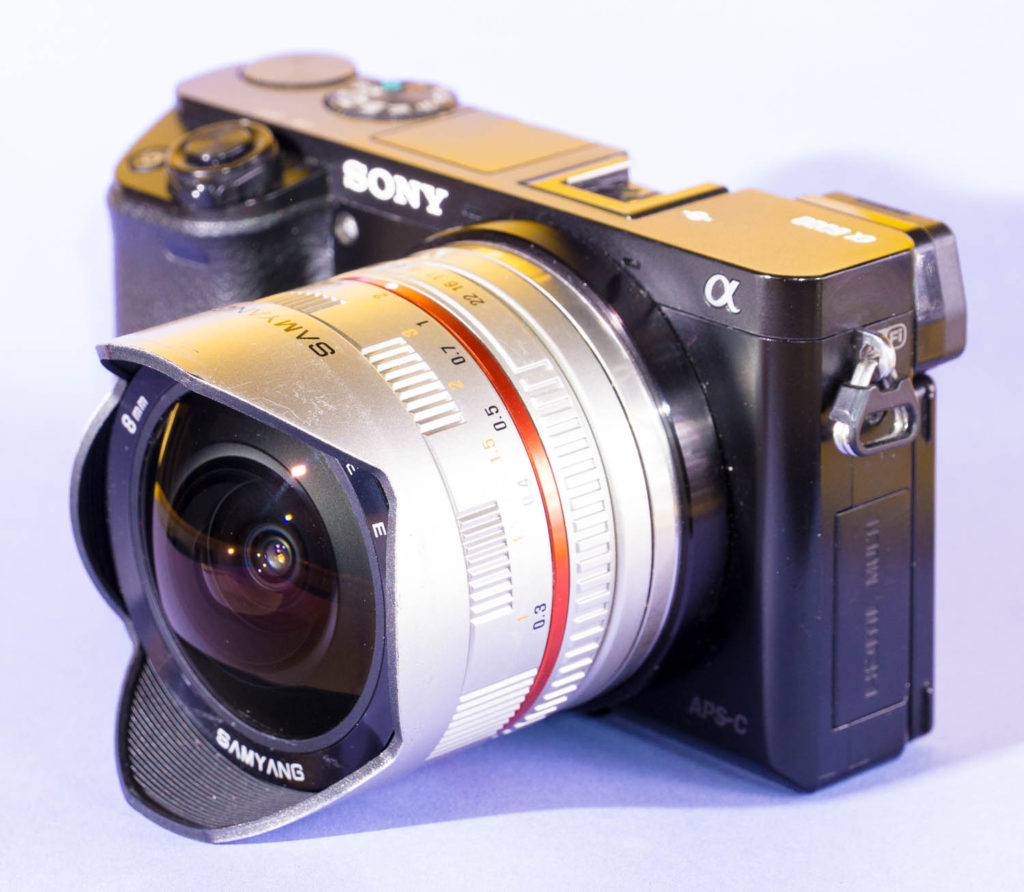 P.S. if you want a great value circular fisheye for the Sony e-mount, I highly recommend the Meike 6.5mm f2 fisheye, there's a full review here. I don't include it more prominently on this list because 90% of surf photographers would be better off with the Samyang.
Wide angle
This is probably the lens I use least. The image quality is great and it's small and light, I've even got some really great shots from it in the water. The problem is – if I'm on land I use my Sony 18-105mm f4, and if I'm in the water I'd usually either go for the Samyang/Rokinon 8mm fisheye or the 30mm Sigma.
It came in really useful when I needed to lend my wife a camera setup for a family trip that I wasn't part of. I put the 19mm on my spare a6000 and she used that for the whole trip. It worked fine and was much smaller than the 18-105mm + a6000 combo.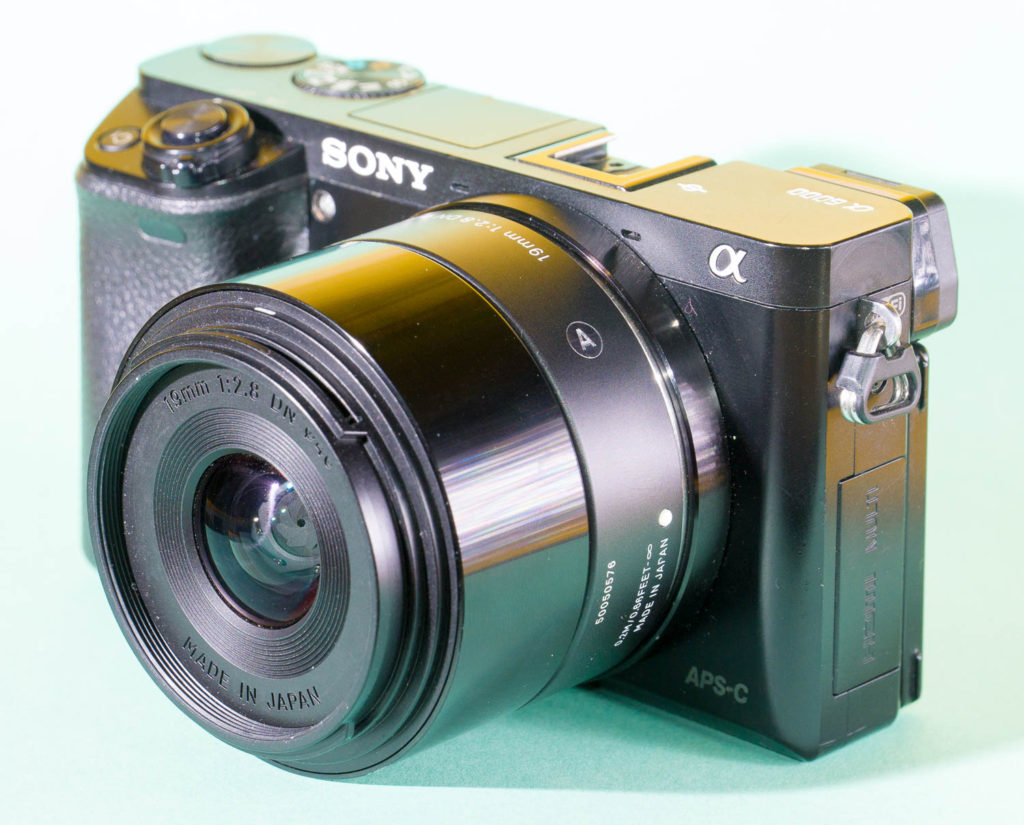 Portrait lens
Although I don't use this lens as much, I love it when I do. I only recently got a port for my Liquid Eye C6000 that fits this lens, but I've used it quite a bit in the Salty BASIC housing and my old Aquatech CR-60 too.
The depth of field at f2.8 is so shallow that you need to be really accurate with the focus if you're shooting wide open. If you stop it down a bit you get really, really sharp images and the 60mm length on an APSC sensor makes it ideal for shooting from the channel at a reef or from between two peaks at a beachbreak.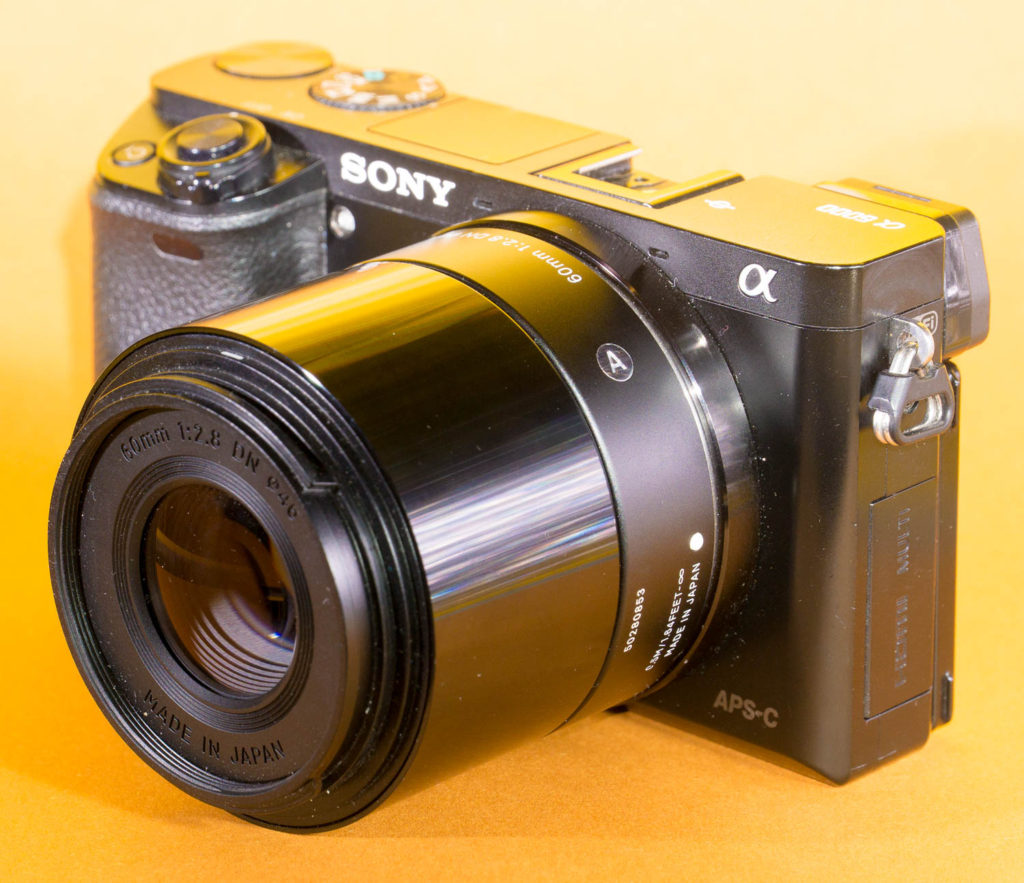 Everyday lens
Sony 18-105mm f4 OSS, I use this lens for a lot of every day photography and video, I have used it in the surf too in my old Aquatech housing, although it's too big for my Liquid Eye C6000.
It's a big lens compared to the tiny a6000 body, but the whole thing still fits in my jacket pocket, and I like the f4 constant aperture.
There is a lot of distortion to the raw images from this lens, which is very easily fixed in Lightroom for stills but it can be quite distracting in video, where corrections are much harder.
I might be tempted to try one of the other normal zoom lenses available for e-mount at some point, and sell this one on, but for now the benefits of the f4 aperture and images stabilisation mean I'm keeping hold of it for every day shooting.
Compact telephoto
Sony 55-210mm, such a great value lens I carry this one to the beach if I don't think I'll be shooting in the water and I'm going to be hiking a fair distance to the spot. This lens on the a6000 easily fits into my jacket pocket and takes great photos.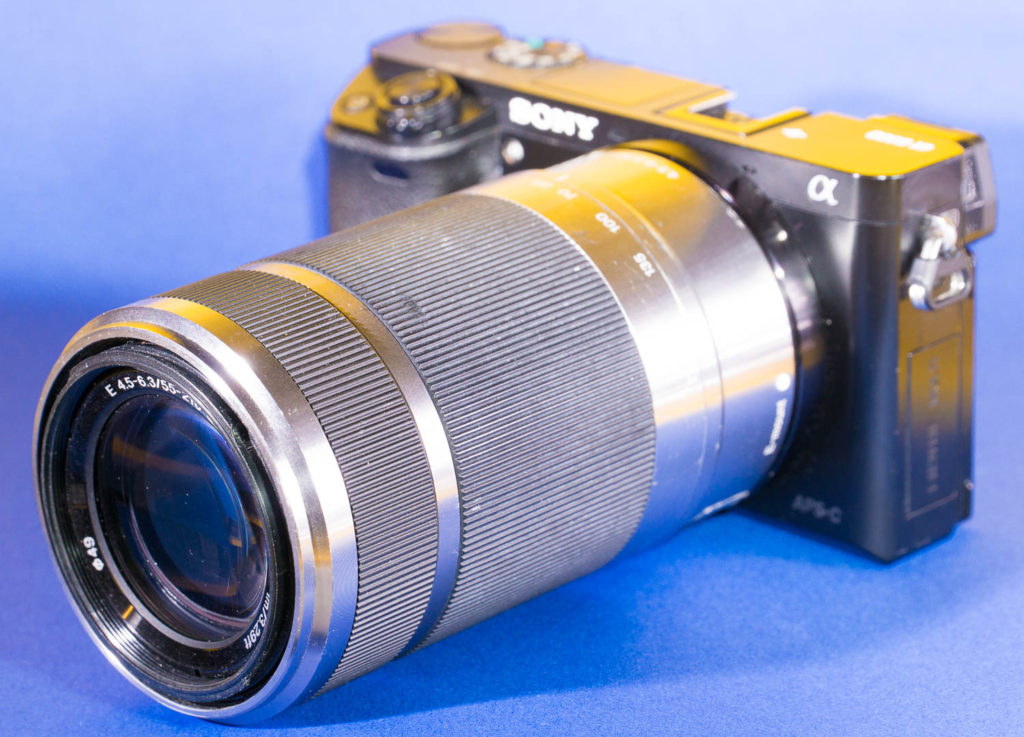 Long telephoto
Sigma 150-600mm + Sigma MC-11 adaptor
This Sigma lens is a beast and I only recommend it if you absolutely need the reach of a 600mm lens. I had fun using it to get some unique angles at some of the spots near me but decided to sell it on.
You can read my full review and watch the video in this blog post: Sigma 150-600mm Contemporary for surf photography
My alternative is the Sony 55-210mm lens with an Olympus TCON-17X teleconverter.
It will allow you to take photos that you couldn't otherwise.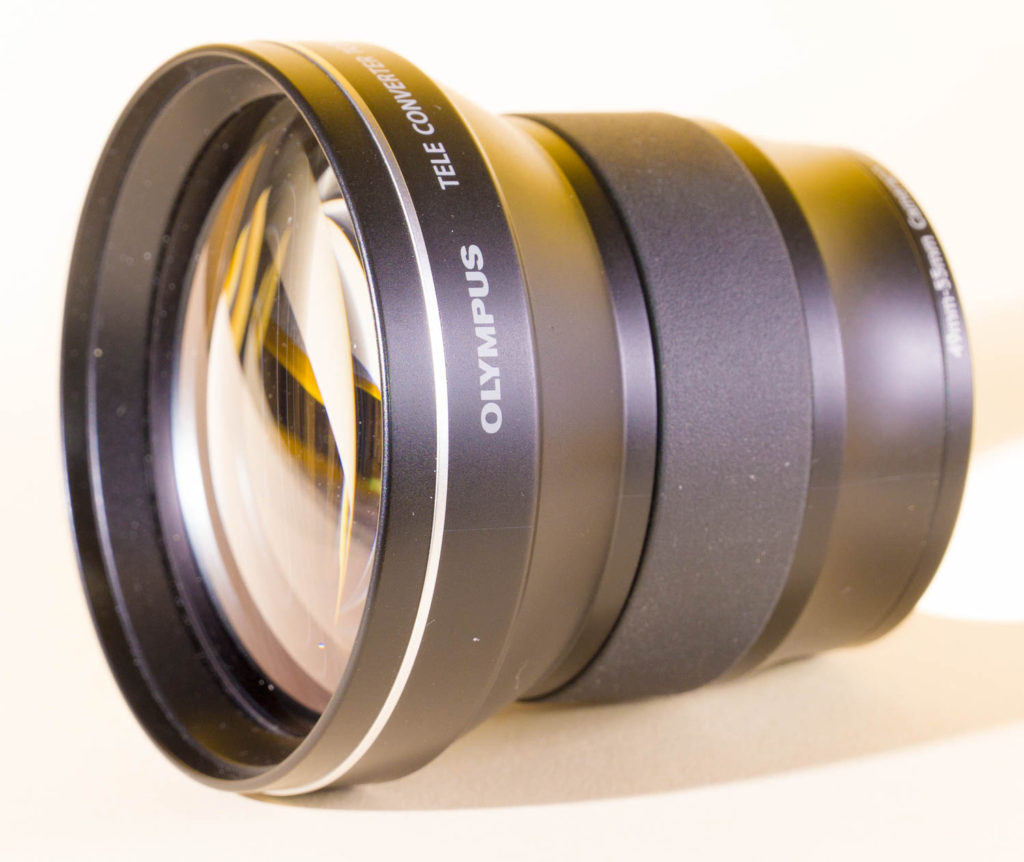 Flash
The Fuji Nano flash (also available under the Fantasea branding, and others no doubt) is a small, powerful slave flash that comes in a waterproof housing. I use it for my infrequent experiments with flash surf photography.
If you want to see what flash photography is like but you don't want to spend mega bucks, this is a fun option.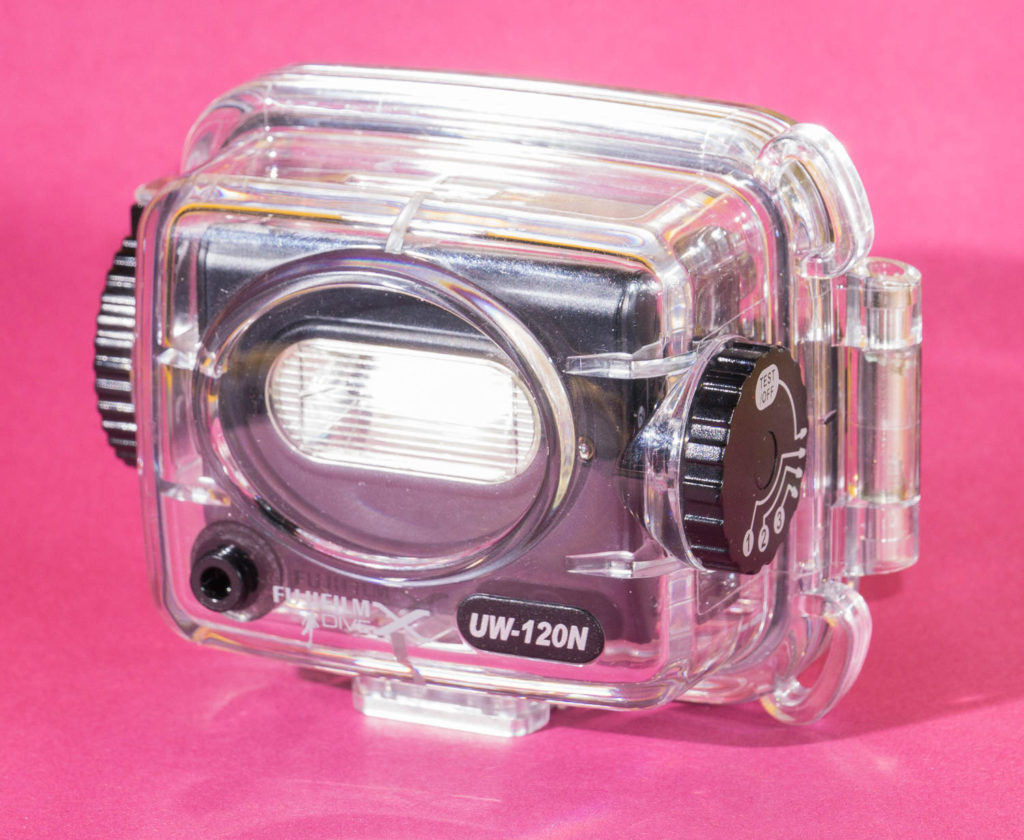 LG 360 camera & housing
I picked up the LG 360 camera and waterproof case when it was released and shortly afterwards I sold my Ricoh Theta S. I'll probably pick up a Nikon Keymission 360 at some point as that's a much more capable for video in the water and it doesn't need a housing.
For now, this is still the best value option if you want to experiment with 360 photos and video of surfing.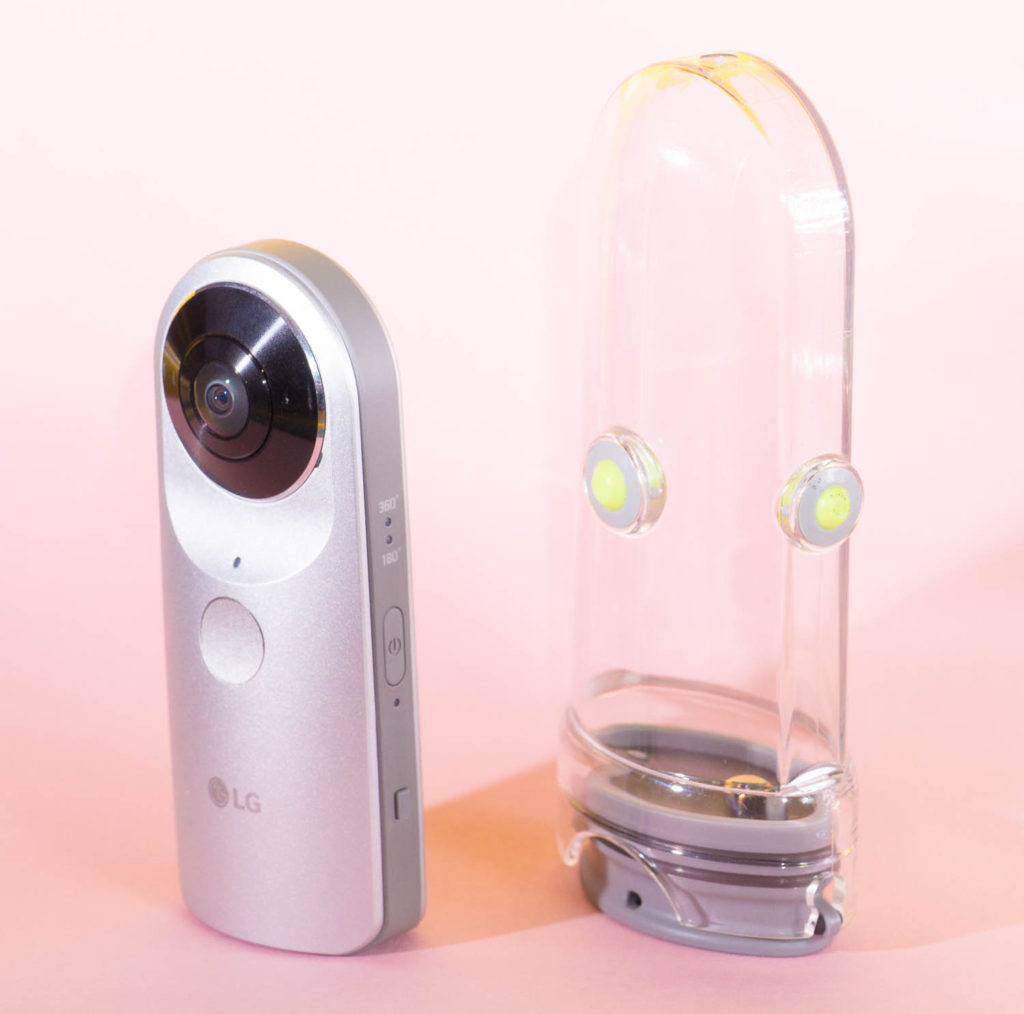 Housing
My choice for a6000 housing. Although the Salty surf housings and Aquatech ATB are also good options, this one fits my needs perfectly.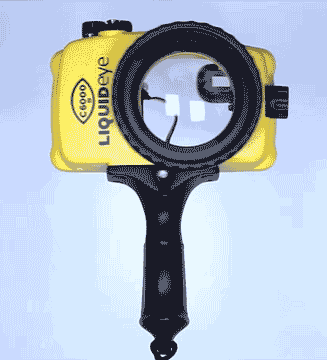 GoPro
I lost my Hero 4 silver, which remains the best value camera in their lineup, even after the price slash of the Hero session and the release of the Hero 5 and Hero 5 session.
I replaced the Hero 4 silver with a Hero 3 Black, which does 99% of what the latest Hero 5 cameras do in terms of surf photography and costs much, much less.
With the headaches GoPro went through with it's Karma recall and generally disappointing sales I think there's a lot riding on their next camera, lets hope they can turn it around and make something really impressive next time.
GPLT pistol grip and KSD6 dome
The GPLT trigger makes taking surf photos with the GoPro cameras much, much easier.
The KNEKT KSD6 Dome makes it possible to take over/under style photos with the GoPro and is by far the best dome port I've used for the GoPro cameras.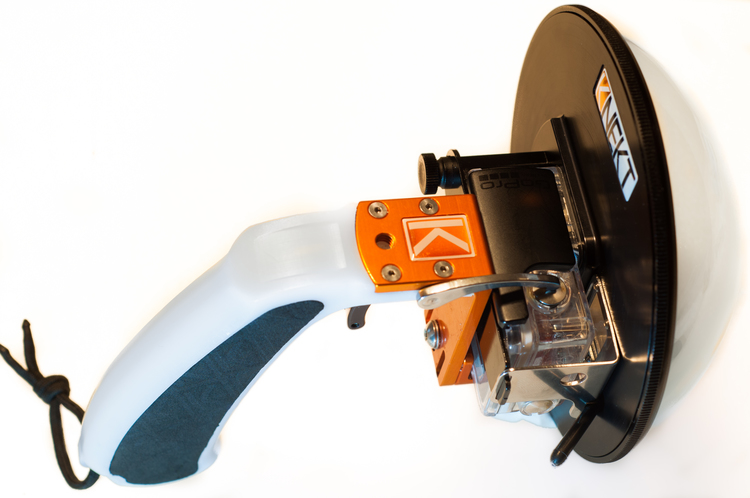 Tripod
I don't use a tripod very often but my trusty Manfrotto always works well when I do. The legs are the Manfrotto 294 series and they're pretty heavy duty aluminium. They've been updated since I bought mine but any decent set of similar legs should be fine for surf photography. You will want to look for a heavier duty set if you're going to be shooting video or using a really long lens.
I use my Velbon fluid tripod head on top as I've mentioned before in my gift guide. It's a great way to make your current tripod more useful for surf photography and video.
Laptop
I do the majority of my photo editing these days on my phone. I shoot with the Sony a6000 which has WiFi built in, I shoot in RAW+Jpeg mode so when i transfer the file across to the phone it's good enough quality to edit in Snapseed and share through Instagram or Whatsapp.
If I want to print out a photo or when I want to organise and backup my images I use my desktop PC and Adobe Lightroom. I'm used to using Lightroom and it's really powerful for adjusting photos and making sure I can back them up and find them when I need them.
When I'm on a trip away for a week or so I take my Asus Chromebook flip. It's a small, light, aluminium computer with a micro sd slot, two USB ports and an HDMI port. It runs Chrome OS so it's basically just a web browser. it's got a 10.1″ touch screen and a full keyboard that flips around so you can use it as a tablet.
If you have a desktop PC with the software you need on it and you want a cheap computer to do everything else that boots up quickly and fits easily in a bag, I'd recommend a Chromebook.
The Asus is particularly special because you can run android apps on it. You can get Microsoft office apps for free as well as all your favourite android apps.
Charger and batteries
The a6000 battery life isn't great. It'll outlast me for any individual surf session, but I always carry a couple of spares with me to make sure I can keep shooting all day if necessary.
I'd recommend picking up a charger and a couple of spares, this is what I use: Newmona NP-FW50 battery and Dual USB charger – $23.99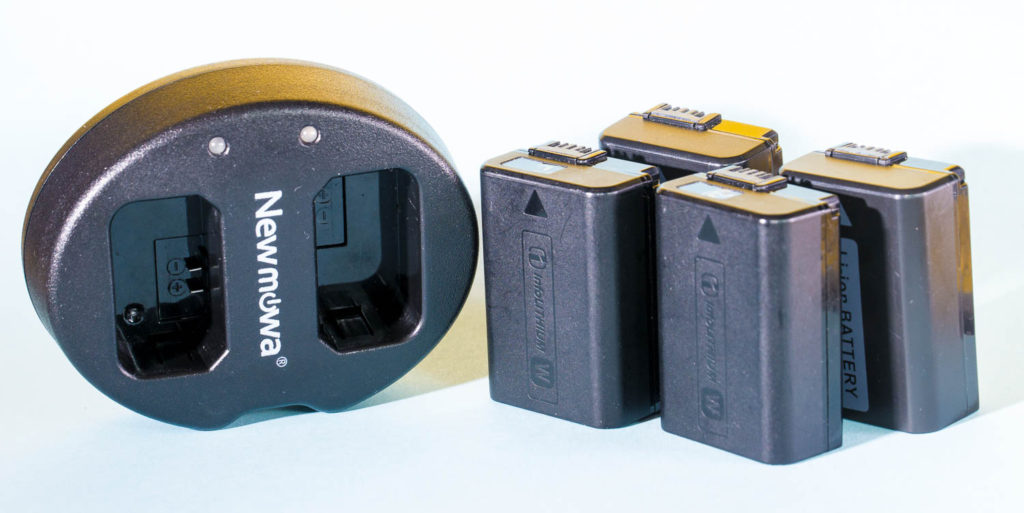 Samsung Galaxy S6 phone
Samsung have run into a few issues with their phones more recently, but the Samsung Galaxy S6 has worked really well for me. You can connect it to the a6000 easily and it runs all the apps you could ever need as a surf photographer.
Phone choice is a very personal decision, so stick with what you like and what works for you.
Wetsuit
Xcel hooded drylock powerseam 4mm. I've used loads of different types of wetsuit in the past and I keep coming back to Xcel. The Powerseam range are expensive but they keep you so warm, even in the cold water of the UK.
I go for a hooded wetsuit for winter use every time now. The built in hood makes it much warmer and there's no real disadvantage to having it there. You can always pull it down around your neck if you get hot.
For summer I use a 3mm Xcel Infiniti, I don't go for the top of the range suit for summer because it's not as important to keep warm.
Swim fins
I love my Da Fins Kicks, but you should try on a few pairs to make sure you're wearing the best type for you.
I made a video and accompanying blog post all about swim fins for surf photography which you should check out if you haven't used them before:
The Best Swim Fins for Surf Photography
You can find last years recommended surf photography gear page here.
If you want some personal pointers on the best surf photography gear for you send me an email at ben@learningsurfphotography.com or leave a comment below.