I'm watching the Volcom Pipe Pro right now, live, and I can hear Chris Cote plugging Red Bull's Instagram account: @redbullaloha: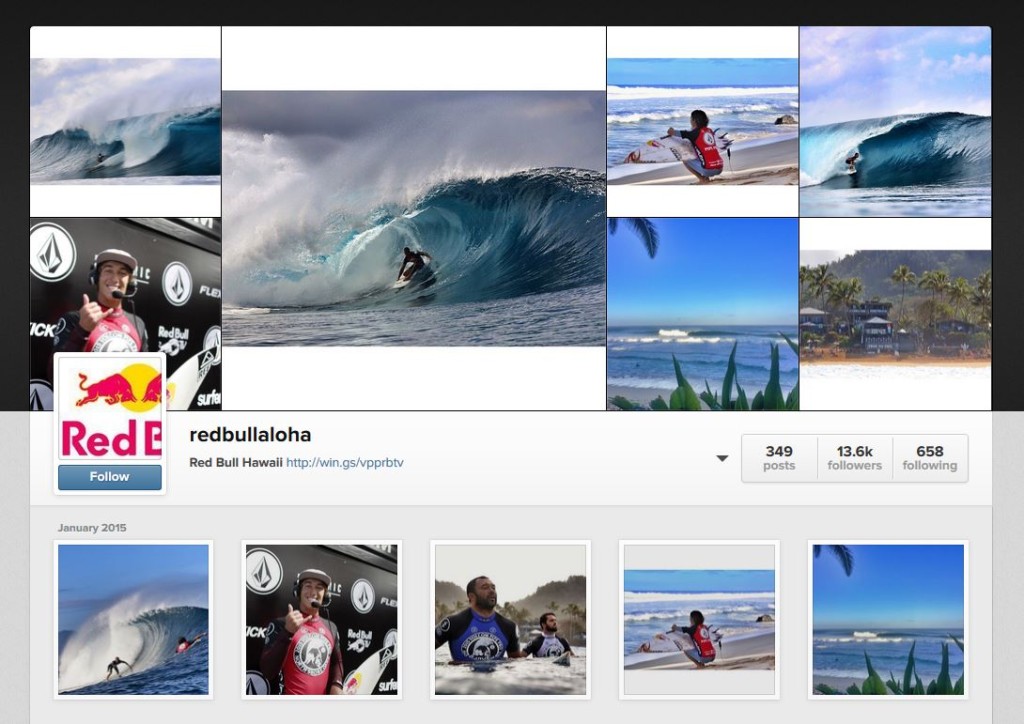 Photographer Zak Noyle is sending live updates from the channel and beach via his iPhone, it's something I've written about before and it's good to see it happening, some of the shots in the feed could easily be from the iPhone, but a couple have a relatively shallow depth of field, making me think that he's using a WiFi enabled DSLR or similar camera (possibly a Canon 70D, I've seen captions of his saying he uses that camera body) to beam the photo to his phone then upload to Instagram.
If you're interested in taking your iPhone into the water have a look at Zak Noyles signature iPhone housing from WaterShot: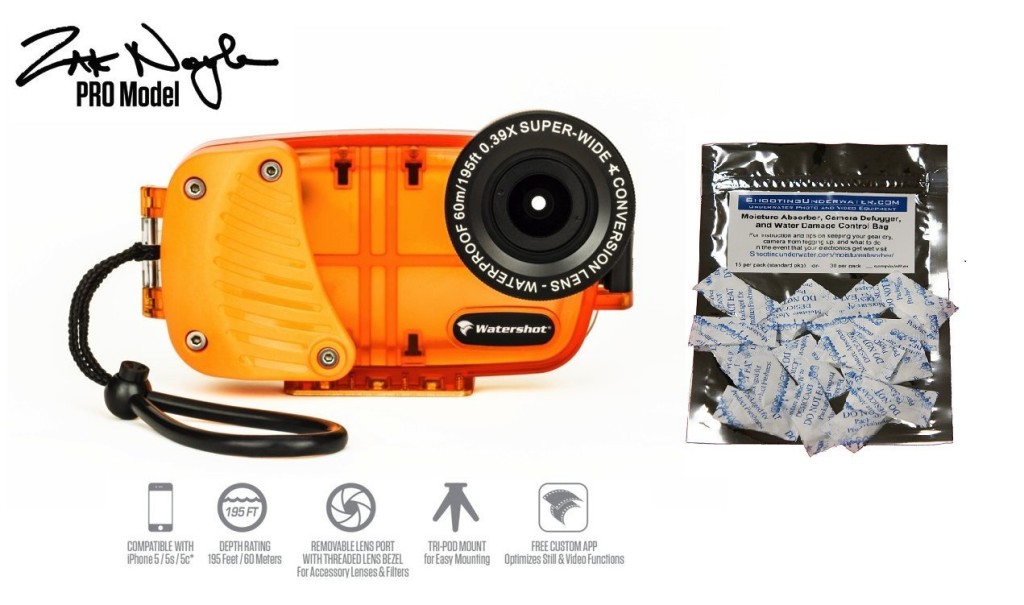 There's also a cool advert for Red cameras in rotation on the live webcast which is kind of interesting, it reminded me of the Surfer/Red REDirect collaboration, in the same mould as the Berrics/Red skateboarding collab, it seems like Red are getting more into Surf.
I know Taylor Steele was a big proponent of the cameras when he was shooting Castles in the sky, (he also shot some scenes on a Canon 7D) it's a very high end piece of kit and I'm interested to see Red getting more involved in the surf world.