You've seen it before, the angle pioneered by Laurent Pujol, adapted by Seth Stafford and taken to crazy new heights by Mark Matthews.
18 Seconds magazine has an excellent (if unfortunately a bit short) feature in the latest issue about this "photographer behind the surfer in the tube" style of shot.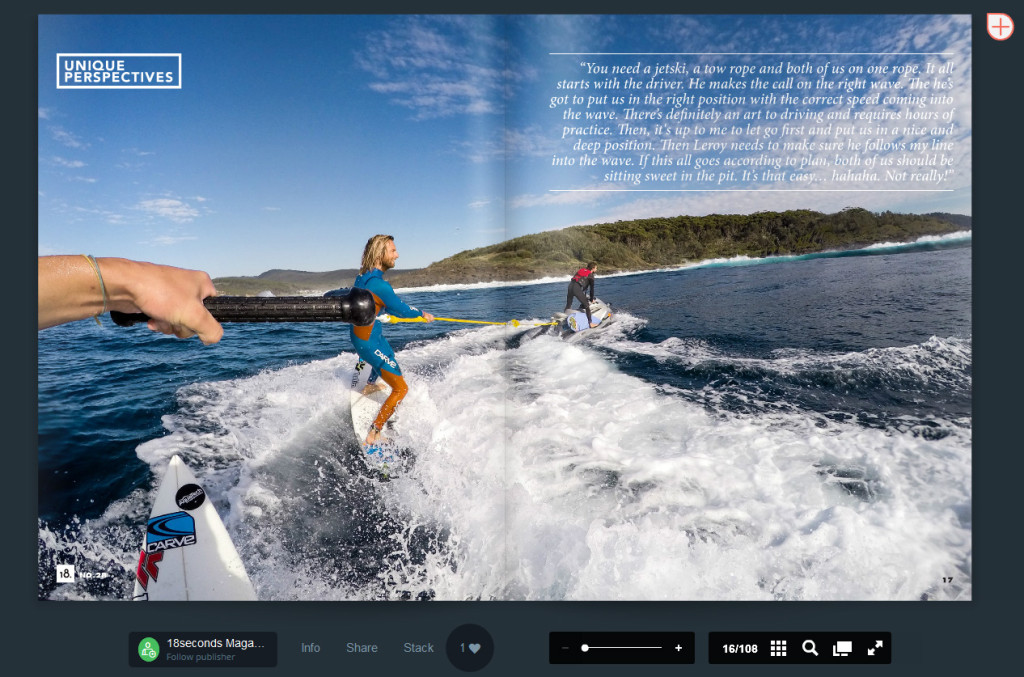 The rider is Scott "Whip" Dennis (who you may remember from such viral videos as: Jase Finlay – Australia 11.19.14 Surf) and the photographer is 16 year old Leroy Bellet.
Usually I'd put up a photo of my own which is in some way related to the subject I'm writing about, but in this case I have nothing similar to offer, it sounds as hard as you would imagine to get a good shot and I'm not in a hurry to have a go at this one.