Reader Drew from Florida has this SPL Splash housing for a Canon 60D up for sale on Craigslist, check out the details and photo's here:
http://jacksonville.craigslist.org/pho/4831054960.html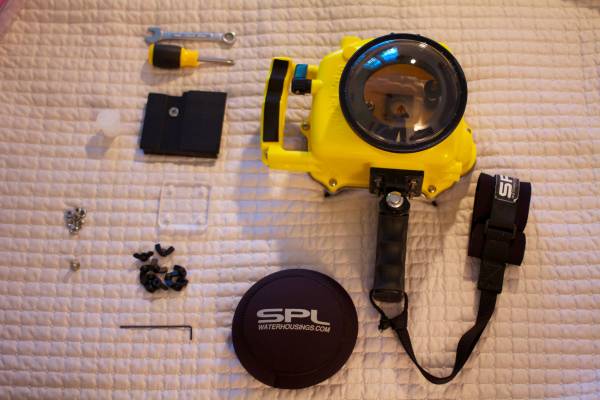 I know a few readers have asked after housings for the Canon 60D as it's a camera I've written about in the past, but I'm keeping my last 60D housing to use with my Sony a6000.
I haven't used the SPL splash style of housing before but the design is very similar to my Aquatech CR-60, and I've used the SPL A-series aluminium housing's for DSLR's and their GoPro housings too so I know the brand offers decent quality products.
Get in touch with Drew via the Craiglist post for more info or to buy.