This could turn into an interesting video/article, part of the High Line festival was a dinner meeting of "some of the most influential surf filmmakers and photographers" where they could eat and chat about surf media stuff.
The High Line's "Surfing's Storytellers" from High Line on Vimeo.
There's a couple of posts about it, one on Surfing magazines website, one on the Surf Images blog,
I like checking the Surf Images blog, I nearly always see something interesting and it's updated very often, but the captions are always short and often snarky or at least in-jokey, not that there's anything wrong with that, it's definitely more interesting to read than most news sources and at least it's different.
Here's a list of the attendees, I've tried to separate them into categories in case you want to check out their stuff and you want to focus on their main area:
Photo  Ted Grambeau, Tim Mckenna, Chris Burkard, Jeff Divine, Art Brewer, Scott Soens, Lucia Griggi, Craig Stecyk
Video:  Jason Baffa, Taylor Steele,  Cyrus Sutton, Hayley Gordon
Publishing: Steve Pezman, Jamie Brisick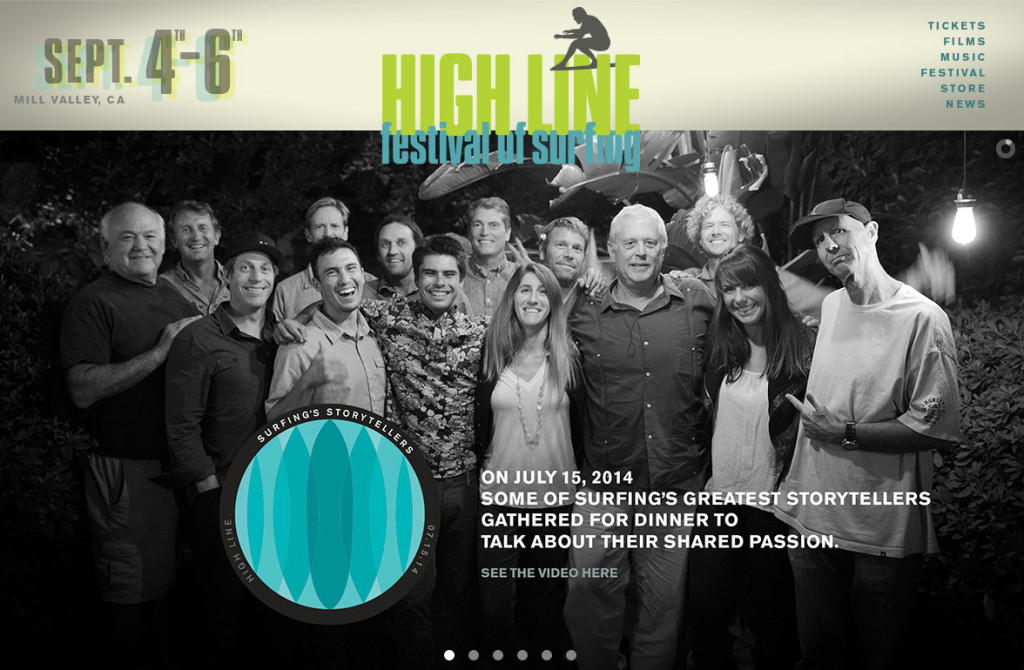 I'm not sure if there's a full length video or article to come out of this dinner meeting, or if it's just a bit of pre festival PR, but I'd like to hear more.
P.S. I was searching for some info on Craig Stecyk and I found out he rides a surf mat, it's something I've become more interested recently as I've just got my hands on one, as soon as I get a chance to ride it I'll put up a post here, here's a quote attributed to Craig Stecyk III:
Surf mats are the fly fishing of wave riding
Read more about this here.