I've started two or three posts like this one over the last few weeks, but I was finally convinced to write an update to my post about using compact system cameras for mirrorless surf photography after seeing some great examples from a reader.
Xavi Baragona originally got in touch with me in January this year after that original post and since then he's been using a Sony NEX 5N with a Polaroid water proof housing to shoot surf photography in the water, recently he sent over a few photo's from his set-up that really got me thinking about what I'd choose to buy now if I was starting out again.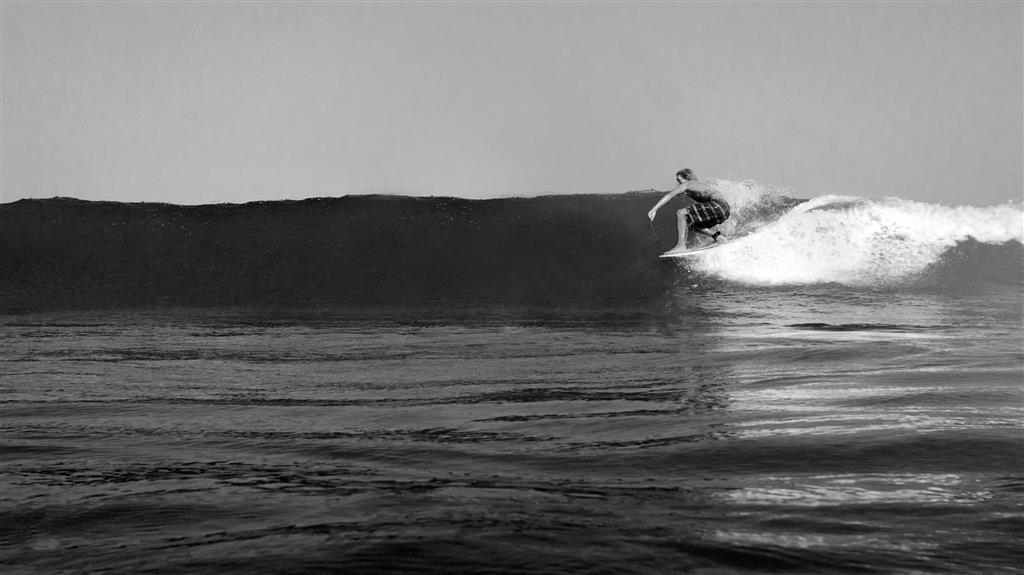 This kind of set-up is a much cheaper way to get into real surf photography than the traditional DSLR route, and it even gives the GoPro Hero 3+ black edition some competition for best value water rig as you get the huge advantage of having interchangeable lenses.
As you can see from Xavi's photo's it's very possible to get quality surf shots from this kind of camera, and with the recent announcement of the Sony a5100 mirrorless camera body there's a very affordable (currently $548 on pre-order), high quality option available for the serious surf photographer on a budget.
The surf photography relevant specifications of the a5100 are:
24.3 megapixel APS-C sensor
Hybrid AF system with 25 contrast-detect and 179 phase-detect points
6 fps continuous shooting with subject-tracking
Built-in flash – for triggering cheap slave flash set-ups
Full HD video recording at 1080/60p
Wi-Fi
So on paper it's very comparable to my Canon 70D DSLR, in fact it could actually be an improvement in a few areas.
The only two things my 70D clearly beats it on is the burst rate, (but even then the 6fps of the a5100 is very respectable, it's the same as my old Canon 60D which was definitely adequate for fast action) and the viewfinder.
Incidentally if those features are show stoppers for you have a look at the Sony a6000 – it's only $100 more for the body and it shoots a crazy 11 fps and has a built in electronic viewfinder.
It's when you look at the size of the cameras side by side that you start to understand why these are going to be the go-to cameras for water photography in the near future: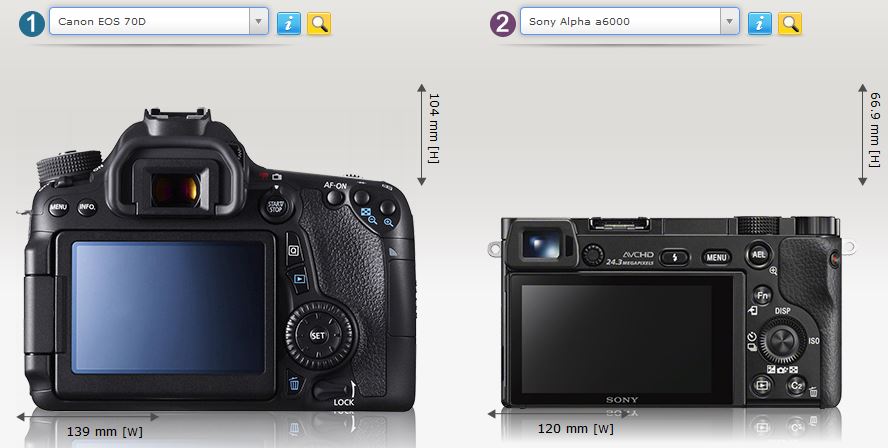 Which one would you rather be swimming with? maybe if Mark Matthews had been using a Sony a6000 with a fisheye lens and custom housing instead of a Nikon D4 or Canon 1DX he wouldn't have copped such a beating at The Right.
I'm pretty invested in Canon lenses and bodies now (I recently bought a Canon rebel SL1/100D as a backup body to replace my Panasonic GF1 and I'm loving it) so it's not likely I'll be jumping into the Sony mirrorless format any time soon, but if I was starting out again now, this would be my surf photography set-up:
I reckon you could adapt a lot of housings for use with this type and size of camera, I have one now that would work with it after a bit of tweaking (I plan to adapt it for my Canon SL1/100D with the 40mm pancake lens for a lighter weight water shooting option).
That's until the cheap dive style polycarbonate housings become available then I'd just grab one off the shelf like Xavi's done.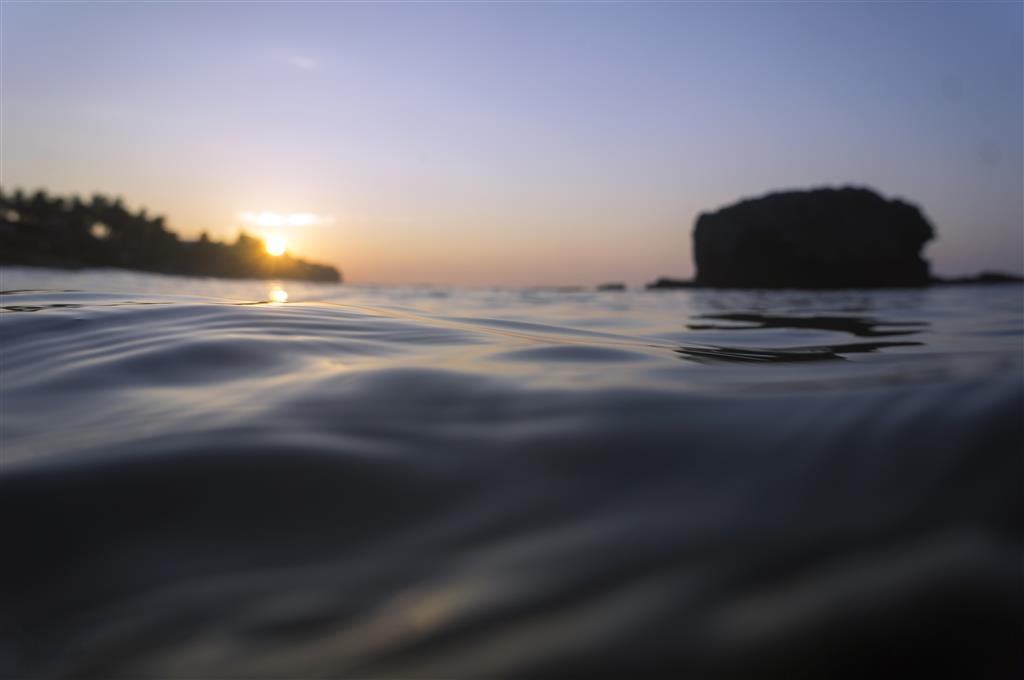 Check out more of Xavi's photographs on his website, as well as being a good resource for people wanting to look into mirrorless water photography it's also a lesson in creating a consistent style or look to your photo's, something that I've struggled to do I think, so well worth a look for anyone learning surf photography.