Here's an interesting interview on Riptide magazines website with Paulo Barcellos, ex world champion bodyboarder who now makes a living taking photo's and shooting video of surfing.
http://riptidemag.com.au/news/1715-life-after-bodyboarding-with-paulo-barcellos
As always I'm fascinated by the photo of all his gear, although in the interview the idea that gear is definitely not everything comes across clearly, experience in heavy, crowded waves and the ability to make the most of your skills has played a much bigger role in Paulo's success than just having decent gear.
so I bought a Canon 7D, one fisheye lens and a housing. On my first day [Hawaiian winter, 2010], after asking some friends how to set up the camera, I took some sick photos… and one of them was of John John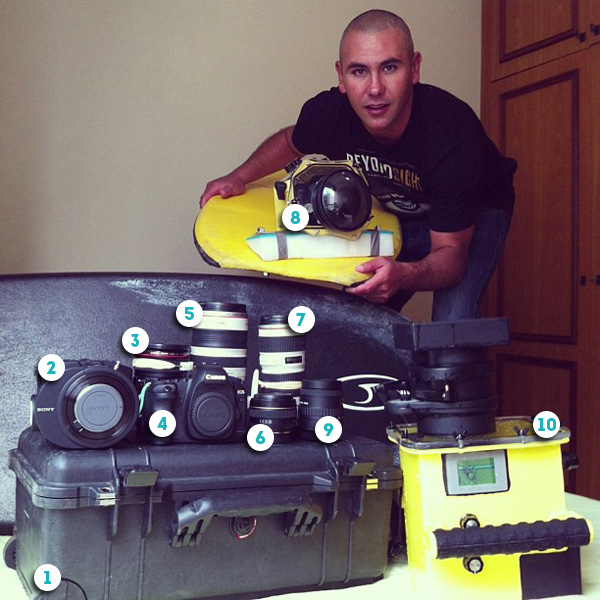 Saying that, I'm still interested in checking out the kit he uses (or used, this interview went up in August 2013), so here's what I'm pretty sure is in his photo and video arsenal:
Be sure to click through to the interview, it's a good read if you're into bodyboarding and there's some inspirational tips on getting into professional surf photography too.