I really like magazines, I'm over 30 so I can actually remember when there was no internet and a magazine or video was the only source available for surfing imagery. Now that another mag' folds every month or so and the internet can provide all the content you could ever consume it seems like there's less interest in printed magazines than ever before.
UPDATE – Blurb have released some new software which makes it much easier, and cheaper, to make this style of magazine, read about it here: https://learningsurfphotography.com/blurb-bookwright-a-new-way-to-create-your-own-book-or-magazine/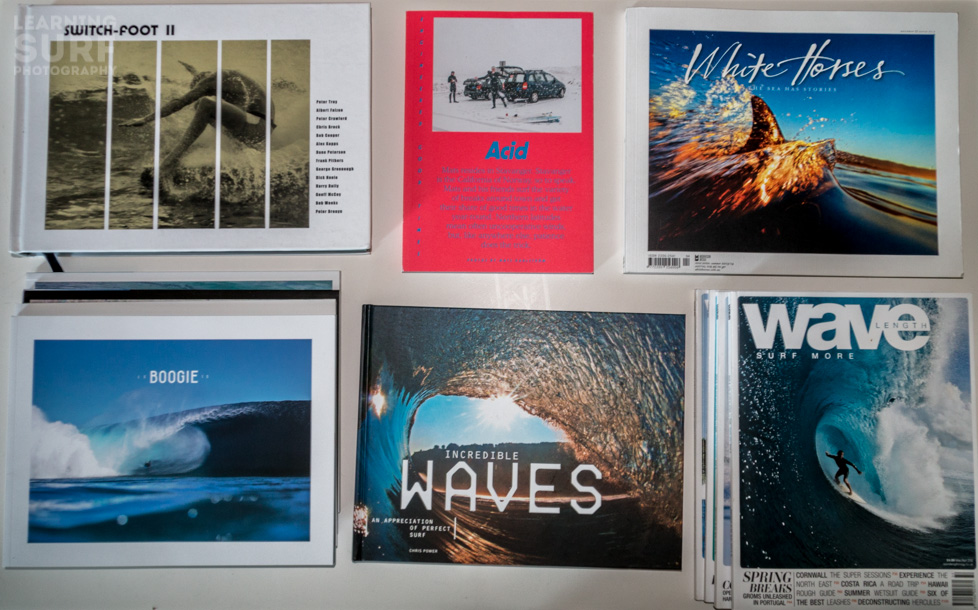 Some of the magazines and books I've picked up recently, clockwise from top left: Switchfoot II, Acid, White Horses, Wavelength, Incredible Waves and Le Boogie
I also don't like sharing a lot of my photo's on line as they're sometimes from sensitive locations that I'd prefer to keep under wraps. Printing your photo's is a fun way to get more out of them without exposing them to the world on line, to many photographers the print is the end result they shoot for, framed and hung on the wall to enjoy.
But for me, even though I don't really submit photo's to magazines, this is the format I most often think about when shooting and reviewing my photo's, it's how I've grown up seeing surf images presented I guess, just like a youngster might imagine shooting in a square aspect ratio à la Instagram.
So what could be better than a magazine of my own? filled with all the images I don't want to show everyone, but that I don't have space to frame and stick up all over my house.
Blurb Magazines
I looked around for a little while to see what options there were to get a magazine printed, and there really isn't much choice for a one off, Blurb seems to be the only major one off print on demand service that offers the magazine format.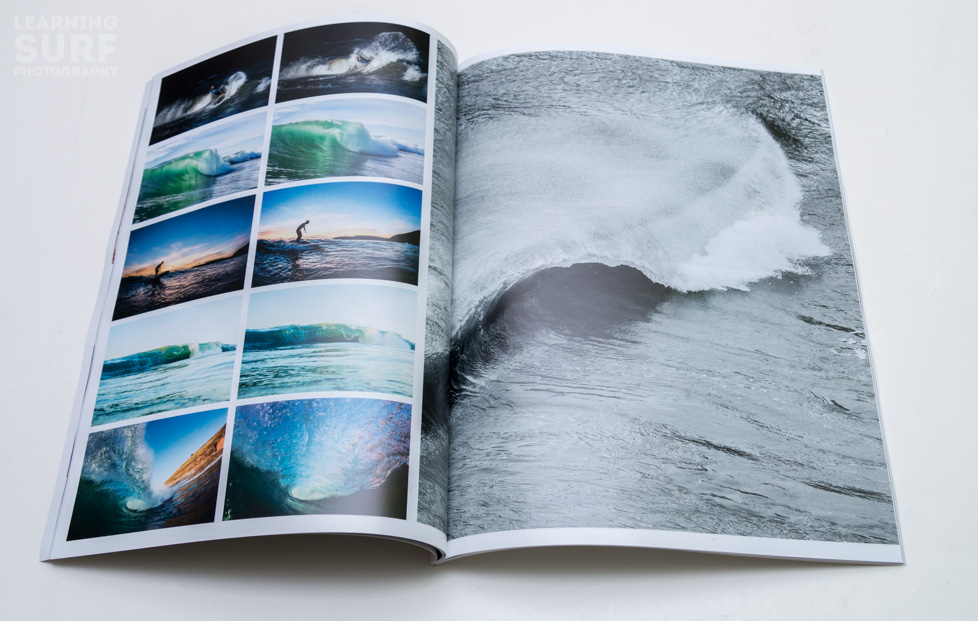 A spread from my first Blurb magazine, I ♥ SD.
As it's the only choice in this area I was surprised that I couldn't find any detailed reviews of the end result, if you search for Blurb books you'll find quite a lot of results with mixed messages about the quality and service, I've personally found the books to be fine for my (non professional) uses and consistent in quality, although I'm in Europe and as far as I know they only have the one printing facility in the Netherlands as opposed to the USA which has several different printing lab's resulting occasionally in a different quality result from the same original file.
So I'm writing this review in the way that I would have liked to have read it before ordering, if you're not interested in the ins and outs and just want to see some surfing photo's and some tips on how to make them work in print then you can skip to the last part of this review, if you're here looking for information on the service, dig in.
How to produce the magazine
In the past I have used Blurbs intuitive and free Booksmart software to make my books, they include all the templates for their book publishing options within the software and it will run on most any modern PC or Mac, unfortunately they don't have the option for the magazine output within their own software.
This means you have to use Adobe In Design to create your magazine, this isn't necessarily a bad thing, and they make it as easy as possible by providing a template for you with all the relevant markings to make sure you keep your artwork on the page.
The down side is that if you haven't already got a copy of In Design you're going to have to fork out a whole lot of cash (or use the month long free trial) just to get started, then you're going to need to get to know the software a bit in order to get your content into fit shape to print. (UPDATE – Blurb have released some new software which makes it much easier, and cheaper, to make this style of magazine, read about it here.)
Luckily for me my wife uses In Design at work and has had some training in it, so using her as on site support combined with a series of free video tutorials via Adobe TV I managed to work out the basics quickly enough to get the magazine sorted within one weekend.
It's a very powerful program and I can't even begin to cover the functionality of it here, but I can offer some quick tips for you if you're planning on printing a magazine using Blurb.
Prepare your photo's before hand, I just used my standard full-res jpeg export profile in Adobe Lightroom to export them, the two or three pages with some Photoshop work done to them I imported as PSD files to make sure the quality was kept as high as possible.
Have the photo's organised into folders to make it easy to find what you need when you need it, this will save you so much time.
Watch a half dozen tutorial videos and follow along at the same time, I have two monitors in my set-up which allowed me to watch and re-watch videos on one whilst simultaneously working on my magazine on the other screen.
Use a powerful computer, I've got a pretty modern PC with an i7 quad processor and plenty of ram and that did the job really well, it would have been a nightmare on a slower computer.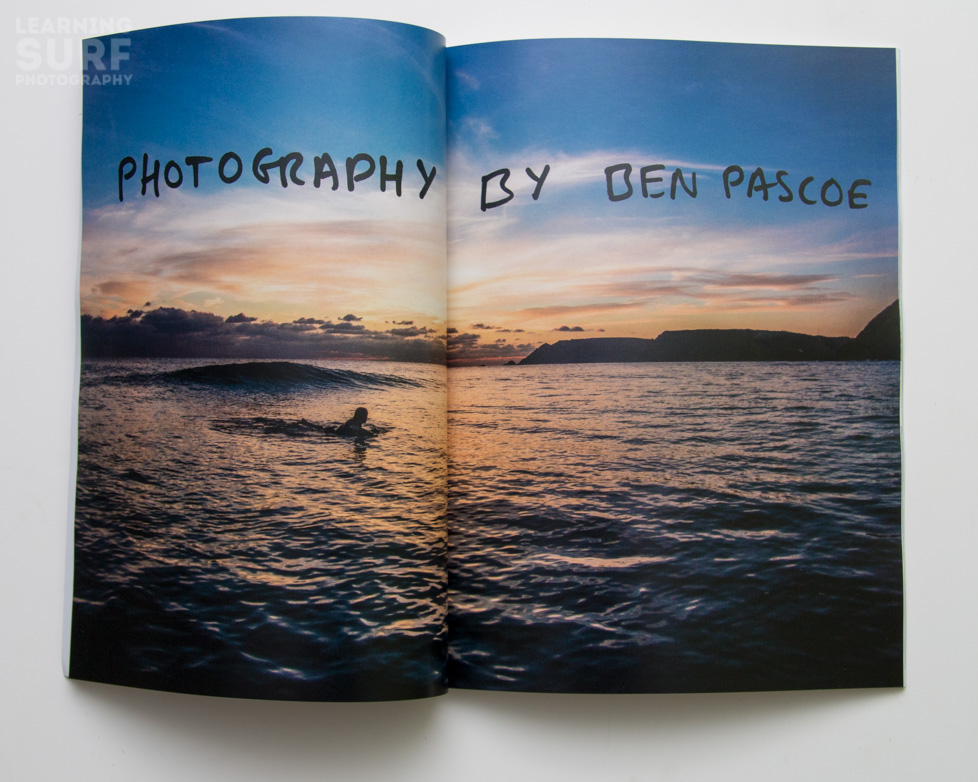 I wrote the text with a permanent marker and took a photo of it before adding it in Photoshop, I kind of regret it now I've got the magazine, I like the photo more than my crummy writing.
Naturally I checked out quite a few magazines for inspiration, I found that a lot of them are using white borders around images quite a lot, rather than full bleed style all the way to the edge layouts like the one above.
In Design makes it really straight forward to set these borders up and make sure you get the spacing consistent, so I used these on most pages where I had more than one image, the few occasions I had images directly next to each other didn't end up looking too nice so I'll stick with this bordered style in the future I think.
Because the spine size changes depending on how many pages you want (minimum of 20, maximum of 240), you have to first finish all your internal pages before designing the cover, back cover and spine, so when you're all done you have two files, one is the cover and one is the contents.
Pre Flight
This is a common publishing term (I always think of the Me First and the Gimme Gimme's cover of Rocket Man whenever I read it) it means what you expect, a final check of all the files to make sure it's going to turn out how you expect, or as close as you can get it anyway.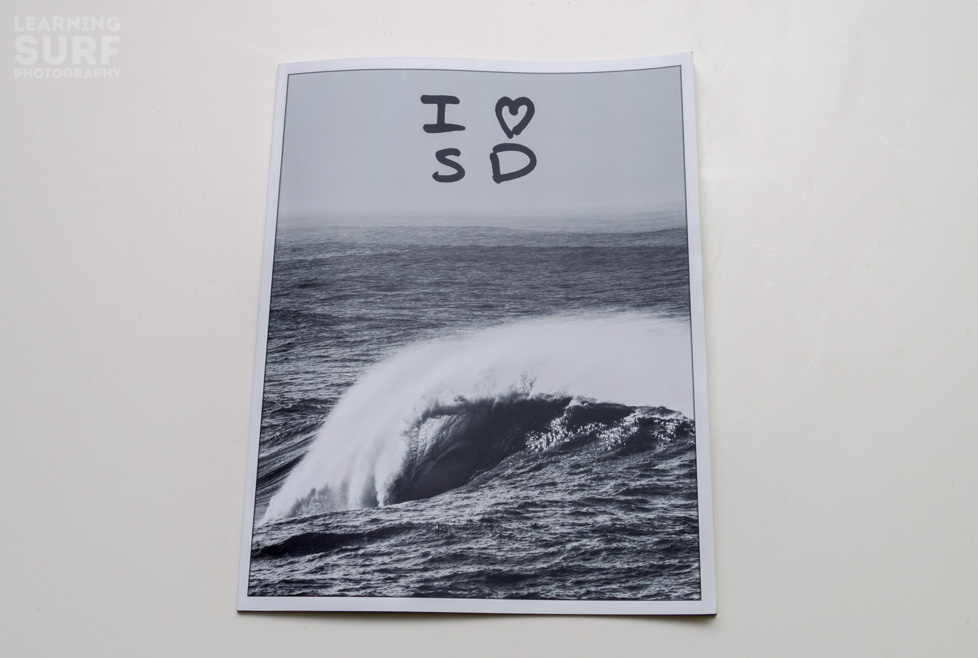 I chose a black and white image for the front cover, with space for the title at the top, the double line around it is easy to apply in In Design
On my Windows 8 machine it opens a PDF in the default viewer (some counter intuitive full screen monstrosity with no menu's anywhere) after clicking in all the corners and eventually working out that you need to right click to see the other files that are open I managed to find the cover PDF and the main content PDF and check them over.
The Print Quality
I'm pretty impressed with the quality of the printing, I had shots from a variety of sources, that all came out OK, with some being better than expected and some a bit worse, but the full double page spreads shot on my latest DSLR, the canon 70D, looked great, so I know that it's up to the task if the image starts out at a good resolution.
One little detail I noticed is that there is a slightly jagged edge to the top of some of the photo's, it doesn't affect all of them so I suspect it's something I've done somehow, it's really minor and not worth taking a photo of, but if I was selling this magazine I'd want to investigate more to see if it could be fixed easily.
I tried to use a variety of sizes of photo from a variety of sources in this first magazine, here are the sources for the images in my magazine:
Panasonic GF1 + kit lens, 12MP M43 sensor
Panasonic SD-9 HD 1080p frame grab
GoPro Hero 2 720p frame grab
GoPro Hero 3 960p frame grab
GoPro Hero 3+ 12MP still
GoPro Hero 3+ 7MP still from simultaneous 720P & still mode
Canon 550D from jpeg
Canon 550D from raw
Canon 60D from raw
Canon 70D from raw
The GoPro Hero 3+ can shoot stills every few seconds whilst it's recording video, I was very impressed with the quality of the stills that came out of this mode, I printed one on a third of a page and at that size it's indistinguishable from a shot from my Canon 60D, although the light was perfect for that particular still, in lower light I'm sure it would have struggled.
Shots that were originally captured in jpeg looked noticeably worse quality than shots from the same sensor which had been captured in raw and then converted to jpeg using Lightroom. I thought this might be the case but I didn't realise how clear the difference would be, if you needed another reason to only shoot in raw then this is it.
If your shots are taken with any half decent still camera of 10MP or more you will have no problems with resolution even on full double page spreads, the cover is a landscape shot cropped into a portrait orientation, the detail still looks great to my eye.
Selling Your Magazine
You can sell your magazine via Blurbs shop if you want to, I chose to keep it private and not let anyone else buy it, so I can't really comment on this feature, Blurb did recently partner with Amazon to allow Blurb books to be sold via Amazon, but they don't allow magazines to use this feature yet.
You're not going to make any real money from this (unless sales are huge, but then you shouldn't be using a print on demand service like Blurb anyway) but it might get your magazine onto of a few more peoples monitors at least.
Conclusion
I recommend the service for surf photographers who want to print their work in a familiar format to a high quality, I will be making more of these for sure, and although learning the basics of In Design is a hassle for a one off project, now that I know my way around it a bit more I'm a lot more confident I can produce a better printed product next time.
Pro's
Good quality, at least good enough for me, very comparable to an off the shelf magazine, although the paper isn't as thick as some.
Cheap (for a one off, with volume discounts for orders of 20+) – about £13 delivered for my 52 page magazine, and it gets cheaper when you order more.
Unique, there's not much else like it, photo books are great but this is something completely different again.
Shipping is pretty quick, I ordered on the 6th of April and it arrived on the 14th with standard shipping, that's an incredibly quick 6 working days, although they say to expect 7-11 working days so maybe I was lucky
Con's
You need to be able to use Adobe In Design, it's expensive and not exactly intuitive so factor in the costs in money and time (UPDATE – Blurb have released some new software which makes it much easier, and cheaper, to make this style of magazine, read about it here.)
The perfect binding means you lose the centre of any spread, so position your photo's wisely.
They try and get you to buy an e-book version – I don't understand why you'd pay for an electronic copy of the magazine you just made on your computer, you've already got the pdf if you want it, maybe I'm missing something but it sounds like a rip off to me.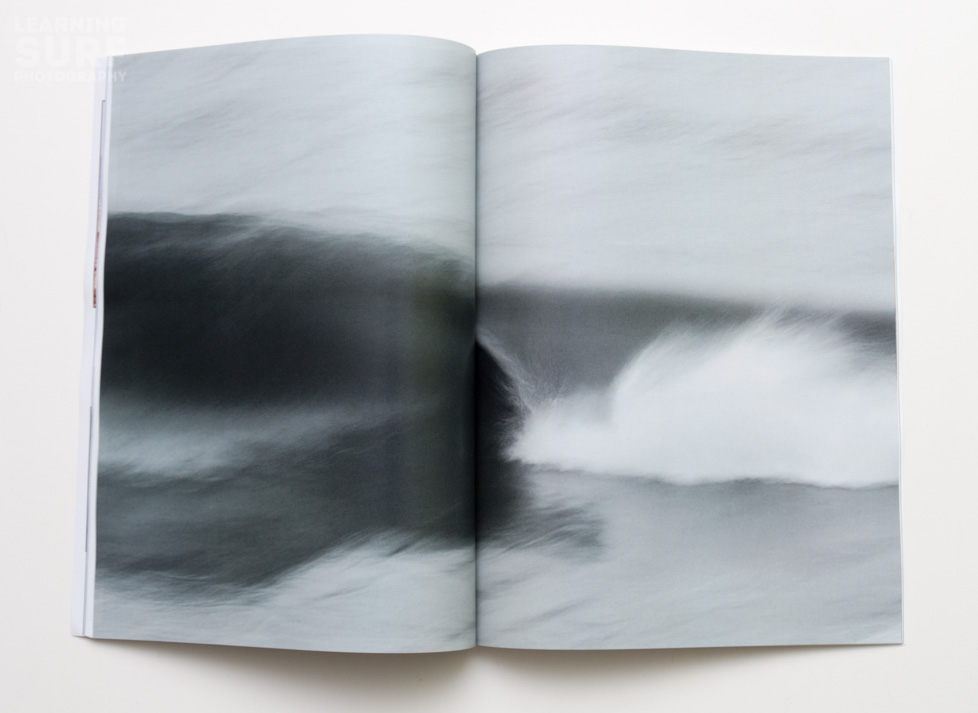 One of my favourite long exposure shots loses some impact when you can't see the middle portion
I will definitely be making some more, this time around with more text, I did one page with some text in columns to test it out, and one page with captions and they both came out well, I wanted to get this one done quickly so I just stuck with photo's this time around.
Resources: