Roger Sharp posted this a while ago, there's some good tips for sharing photographs which aren't taken by you on various social media platforms:
http://surfm.ag/2014/01/22/how-to-share/
The interesting part is that as editor of Carve magazine and a surf photographer himself he's been on both sides of the copyright infringement situation.
I tend not to share any photo's on my Instagram or Facebook pages (I don't really use Twitter or Google+ much) that I haven't taken myself, and I'm careful to put a suitable credit, with a link, whenever I do.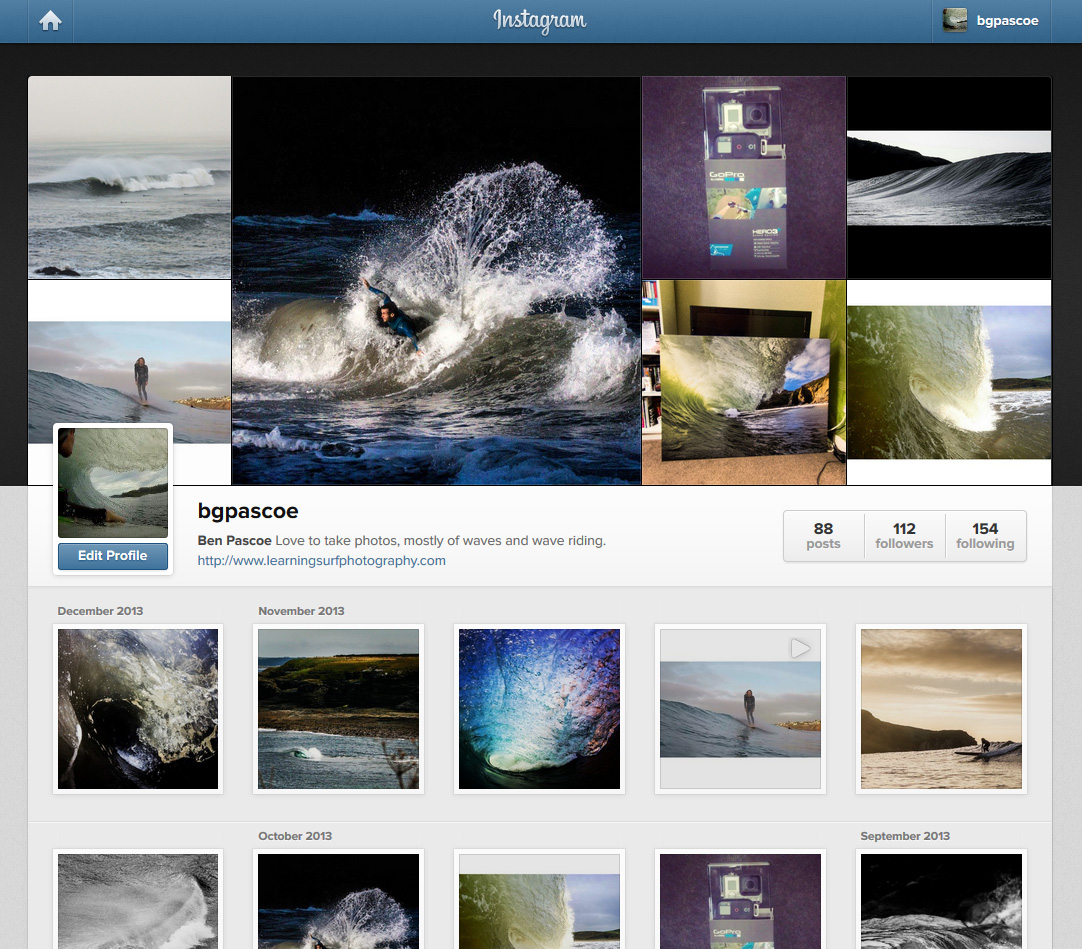 This site obviously uses images that are taken by other photographers, I always add a credit, with a link to the photographer, and if it's not from their own personal site, a link to then place I found it. You can also see a link to pretty much every photographer that I've mentioned or displayed a photo from on the Surf Photographers' Websites page.
One of the reasons that I like to relate whatever content I'm linking to to my own photography is so I can use one of my own images to illustrate the point being made, this allows me to select my photo as the thumbnail for the post which should get shared on social media or RSS feed readers, hopefully limiting any situation where someone else's image is used beyond the imediate context of the post.
For example, in my post about Sharpy's use of an old Canon FD lens on a Sony NEX camera, I illustrated the post with one of his photo's from Google+, credited with a link, and one of my own photographs, allowing me to use my photo as the thumbnail and header image for the post, instead of his. I think this site would fall under the blog section of his how-to-share:
If you've got a blog and using photog's images on personal stuff, clearly linking to the source, is okay. If you're a professional doing it for brands then enquire how much. Simple.
Sounds reasonable to me, and much of the rest is probably common sense to a lot of the people reading this site but if in doubt have a read of Sharpy's post and make sure you don't steal when you should share.