Following up from the last link to Tim Nunn's blog, on telephoto lenses, this time around it's fisheye's being compared, as before he's talking from experience on Canon and Nikon so there's something there to learn whatever you shoot with:
http://timnunnsurfandadventurephotography.com/2013/11/07/choosing-the-best-fisheye-lens-for-surf-photography/
Canon's 8-15mm L lens gets the top slot for Canon shooters, but it's mega bucks, and like the last post he is realistic about people's budgets for surf photography and gives us a few other options to look into.
The example photo's seem to be missing from the post so you'll have to concentrate on reading the text instead, he has some good recommendations for most people and I'm happy that I ended up with one of the choices for Canon shooters on a budget, the Tokina 10-17mm, I've written about the lens in comparison to my original wide angle, the Sigma 10-20mm, and Tim compares it to the rest of the options available too.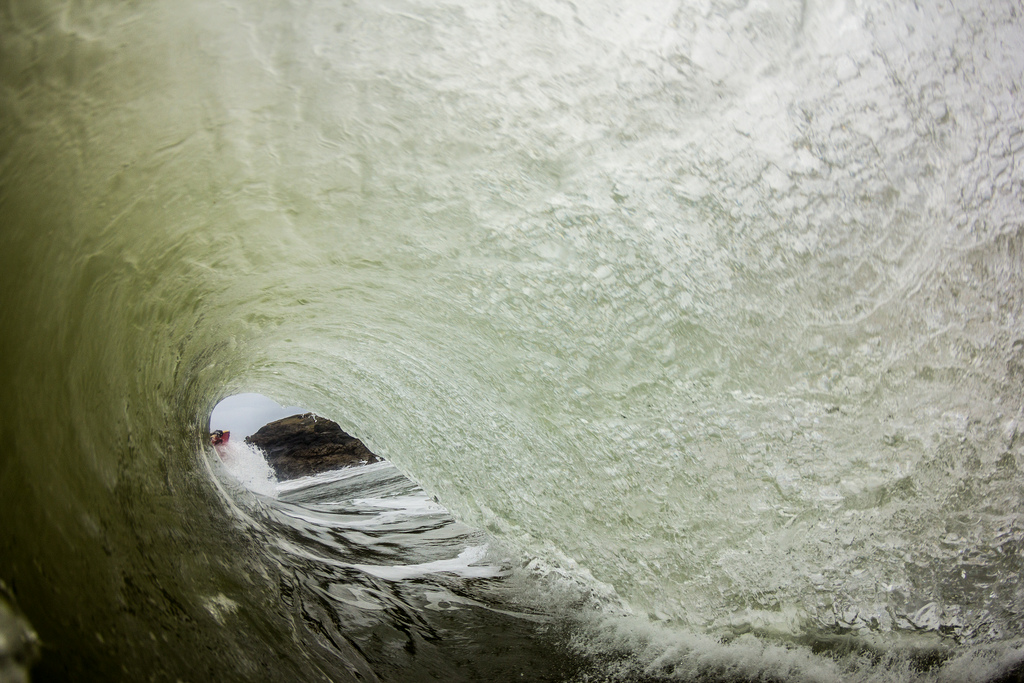 This shot was taken with the Tokina, stopped down a bit as Tim suggests, I like the results I'm getting from this lens with my Canon 60D.
Here's one with some background in it too so you can get an idea of the detail it can capture:
Interestingly he also recommends the cheaper Samyang 8mm lens for APS-C sensor cameras, I haven't shot with this lens but I have owned the similar manual focus Peleng 8mm fisheye, I really liked it and only ended up selling it because I'd replaced it with the Sigma after thinking I'd lost it, I found it again and then sold it for more than I paid for it a couple of years earlier, so these cheaper fisheye style lenses keep their value pretty well.
I didn't have a housing at the time I had the Peleng but I did make one out of a piece of large diameter clear acrylic tube so I could test the Peleng out with my Canon 400D:
There's all sorts of issues with this, the reflections of the shutter release thing I made and the white plate I attached the camera to inside the tube, it was watertight but very impractical for actually taking photo's, you can get an idea of the wide angle from this shot taken from the passenger seat in a tiny Ford Ka:
I'd very much recommend reading Tim's blog post on Fisheye's if it's something you want to get into, you'll also need a water housing and the experience to swim about very close to surfers in hollow waves, so it's not for the faint hearted, but well worth the effort and expense involved if you ask me.