I had a go at flash fisheye photography with my Sony a6000 for the first time the other day, I spent a good part of my evening preparing my set-up, I had to work around the limitations of the Sony a6000's pop up flash and it involved a lot of trial and error.
The physical set-up wasn't too hard to put together, but the settings on the flash and camera had to be tweaked to try and minimise the reflections of the dome, it's something I had fixed with my Canon cameras and their pop up flashes, but the same solution is not possible with the Sony.
So I tested and tested until I thought I'd got it working in the best way possible, then I went to bed and set my alarm for well before dawn so I could get to the beach while it was still dark enough to use the flash effectively.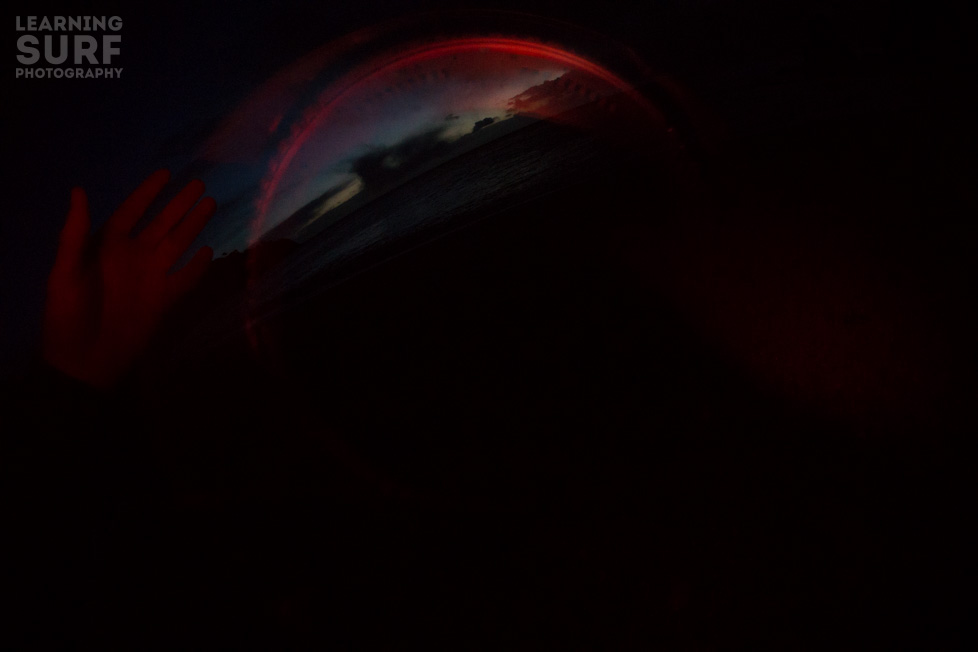 Unfortunately I'd forgotten to take my flash out of the housing and turn it off, so when I got to the waters edge with my housing the batteries were dead in the flash and I couldn't get it to fire.
The sun was on it's way up though so I surfed for a bit then shot some photo's with a long shutter speed that I didn't like very much.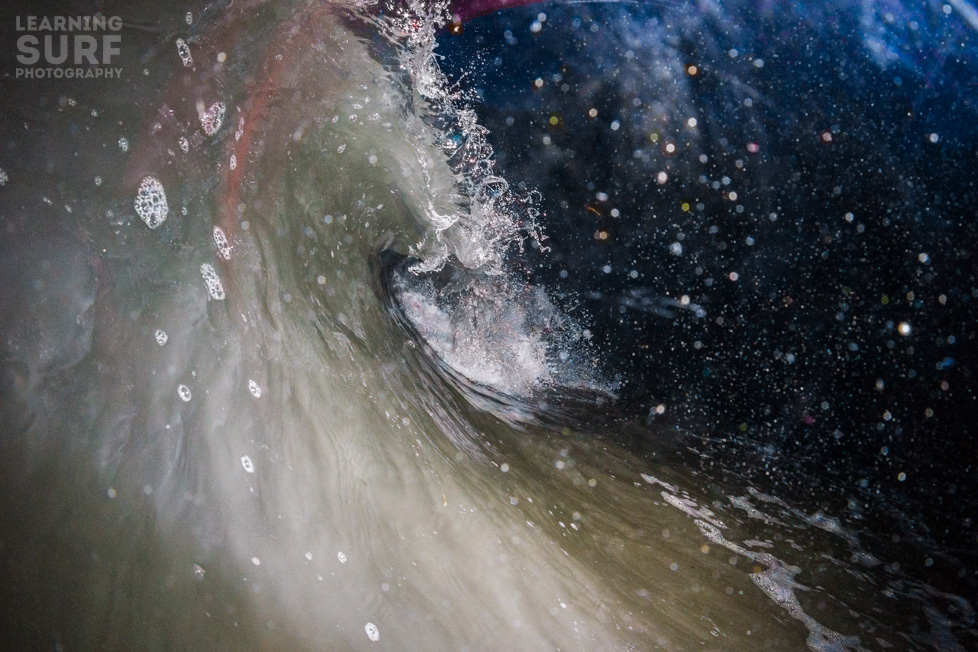 The next day I remembered fresh batteries and managed to get some shots, but I'm still not happy with the results, I've got a couple of bits ordered from Amazon which should be with me soon and I'm sure I can get it working much more effectively in the future.