With the announcement of the Canon 7D mark II and a few other interesting (and expensive) cameras at the Photokina photography event I thought it was a good time to talk about the results you can get from a much more basic set-up.
Last night I saw a cheap Canon DSLR come up on the classified site Gum Tree, it was £100 ($160 US) and it was a very vague listing which included a telephoto lens and two smaller lenses.
I figured whatever the lenses were I was sure they would be interesting to use with my other Canon DSLR's and since I was about to send back my Canon SL1 (100D) because of an intermittent fault and I've just sold my Panasonic GF1, I was about to be without a back-up camera. So I drove over and picked it up.
£100 ($160 US) got me the following:
Auto Federal 300mm f4.5 M42 mount manual focus lens
Vivitar 3x M42 mount tele converter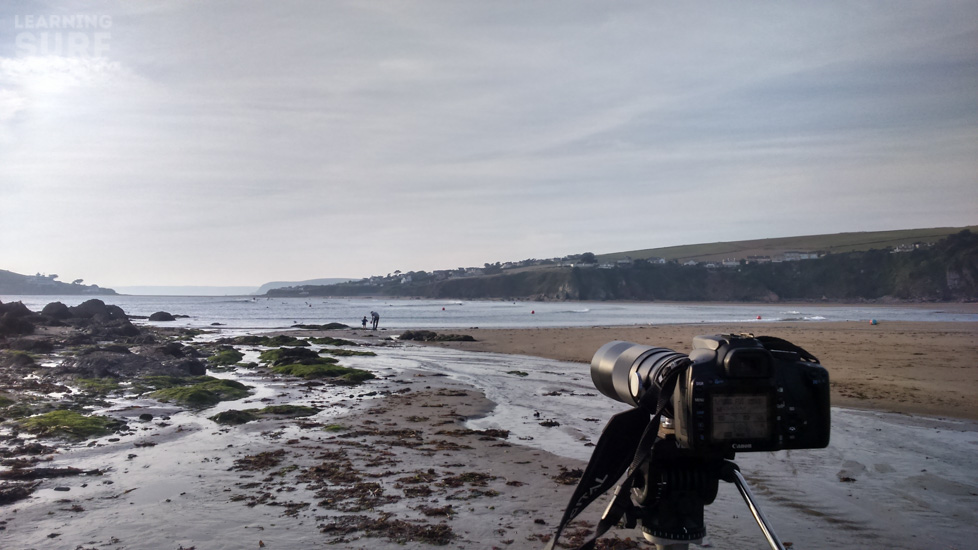 I decided to take it down to the beach tonight to make sure it all works OK.
I will do a full post on the lens and tele converter in the future, I plan to try them out with my Canon 70D, which I think will allow me to focus a lot more easily, it's a challenge using the tiny viewfinder on the 400D and I know I can get better focus, also I didn't want to push the ISO up too high with this older DSLR but the 70D can handle more ISO without the noise killing the image quality which will be super useful when you take into account the tele converter taking out 3 stops of light.
So I caught a couple of waves then came in and got the rig set-up, the massive, all metal 300mm lens weighs a lot and has a tripod collar on it so you can mount it to a tripod easily, my Manfrotto tripod legs and cheap fluid head actually cost more than the camera and lens combo and they're definitely not an expensive option (more details on what I recommend for a land based set-up coming soon).
This photo of Ben Howard was taken with the lens alone mounted to the 400D via the adapter, I'm fairly happy with the quality even at 100%: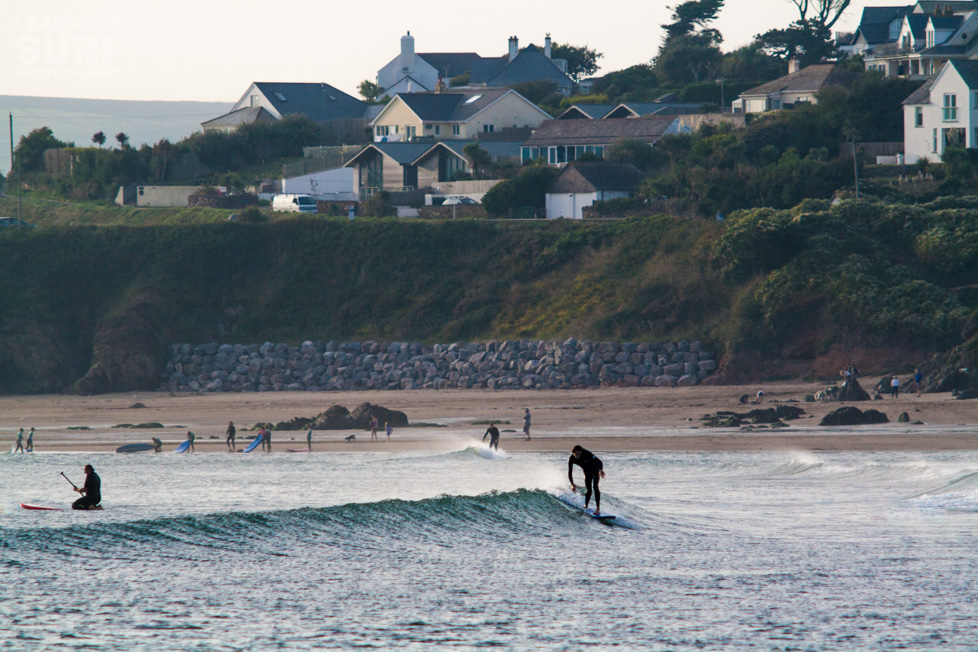 There's some chromatic aberration which I corrected as much as I could in Lightroom, and it could definitely be sharper, but you can see from the shot above how far away I was from the action, and doing my first bit of manual focusing, as well as using the fairly dated Canon 400D body, but as you can see you can get reasonable results with this budget kit, and you can definitely get a much better set-up for not a great deal more money.
The results from the tele converter are definitely no where near the standard you can get from a pro telephoto lens like the Canon 600mm, but I am actually pleasantly surprised considering this is my first go at manual focusing and I didn't have the advantage of my 70D's live view mode, and you'd have to spend an awful lot to get anything like a 900mm focal length.
I also have high hopes for video with the 70D, having tack sharp lenses is less important when shooting video and a bit more reach could be really useful fro a couple of the spots around here.
More to come on the telephoto lens but I hope this gives you some inspiration to get out with whatever kit you have, however inexpensive, and take some surf shots, you can still learn a lot from this type of session, I hope to get some more photo's tomorrow with my normal kit, so if I get a chance I'll put up another post with the results from tomorrows session too.