I'm planning on writing up the full how-to for flash surf photography with the Sony a6000, but it's going to be a while until it's ready, this should get you most of the way there if you're happy to experiment with some trial and error.
What Do I Need for Flash Surf Photography?
First you'll need to get your Sony a6000 inside a housing, and the housing needs to have room inside for a wireless radio trigger, I use my converted Aquatech CR-60 housing.
This photo shows you the basic set-up, see below for the details on each piece of the puzzle and where to get them: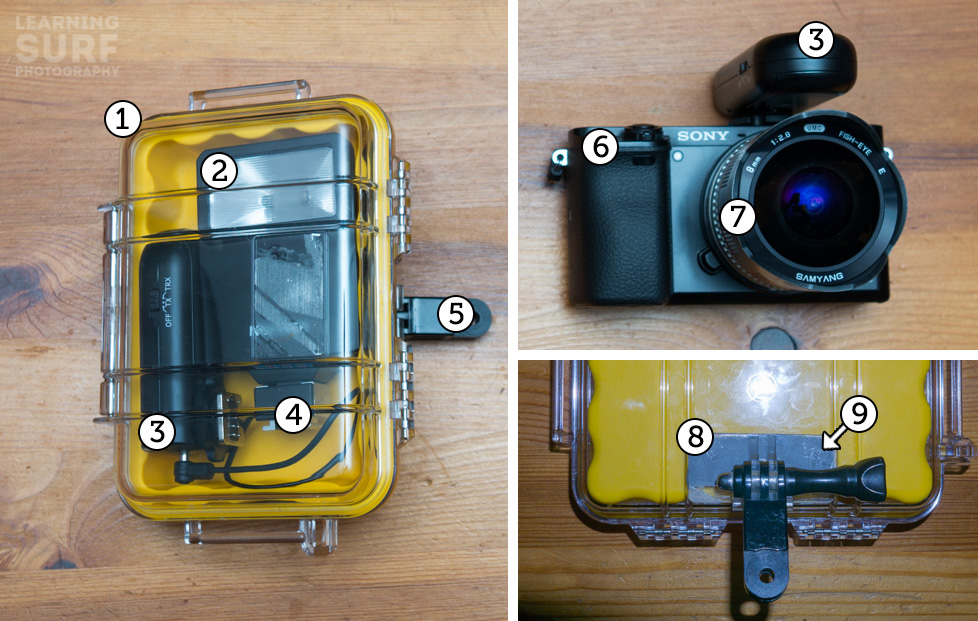 That should get you nearly all the way there, as I mentioned you don't necessarily need the Yongnuo triggers, if you've got a camera with a pop up flash and a housing that lets you pop it up inside (my Aquatech CR-60 has just enough room and my SPL A-series also worked with my Canon DSLR's) you can put the flash in slave mode and trigger it that way.
It will take some experimentation with positioning of the flash, settings on the camera and flash unit, and technique. I'll cover those in future parts of this series, but I wanted to get something up now or I'll never get around to it.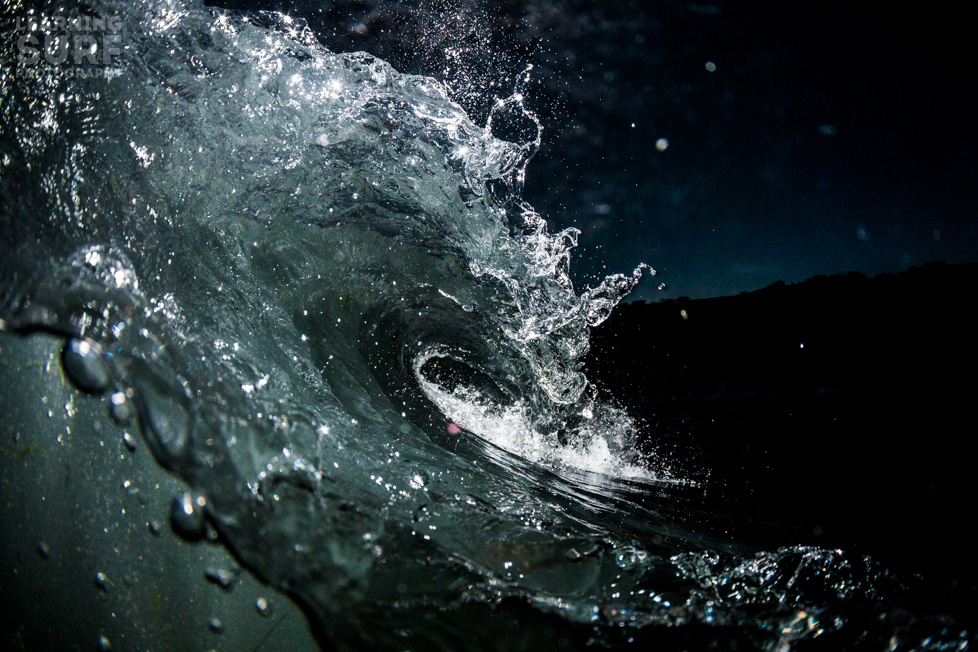 This example was shot with a Canon 70D and Tokina 10-17mm lens using the pop up flash to trigger the Neewer flash, I hope to get some more shots like this with my Sony a6000 and surf flash photography set up now the water's warming up a bit in the UK.