I recently bought a new mount for my GoPro Hero 3+ Black Edition, it's called the Jaws Flexible clamp mount and it's basically a sturdy clamp with a standard GoPro mount built in, and an adjustable section made up of sections of hollow plastic with GoPro clips on each end.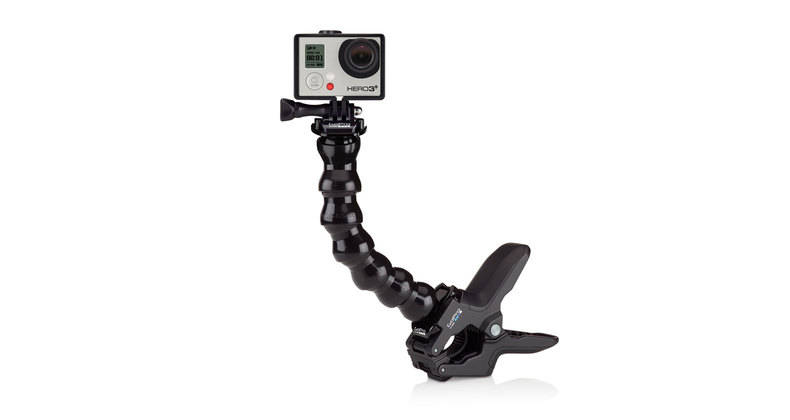 Clamp your GoPro to objects ranging in size from .25″ to 2″ (.6cm to 5cm) in diameter. Attach your camera directly to the clamp for low-profile mounting, or use the optional neck to achieve a wider range of camera-angle adjustability. Jaws securely grips irregular shapes and super slim objects thanks to its innovative design.
The first thing I did once I had it was set about extending the flexible "neck" section, turns out it's a mass produced hose system produced by a company called Loc Line, the end sections are specialised GoPro clips but because of the modular nature of the hose you can pull the sections apart and pop in extra bits very easily.
If you're after the right type of tube you need to get the 3/4″ bore size, you can pick up a 6″ section for around $6 in the US, it's harder to come by in the UK but I found some on eBay for about £15 a foot, that's plenty for what I want to use it for.
When I get a chance to use it to shoot some surf footage or stills I'll put up another post here, but I'm sure it's going to be a really useful mount for shooting time lapses when I'm on holiday next month.