You can now update your GoPro Hero 4 camera to the latest firmware, and instead of boring bug fixes it's actually got some nice new features to play with.
Read about the full breakdown of features on this page of the GoPro Site, I'm going to concentrate on the ones I'm most likely to use in my surf photography/videography.
All the instructions on updating can be found on this page (although I couldn't find a way to have it update via the android app?):
GoPro Hero 4 Firmware – Silver Edition Updates
I've got the GoPro Hero 4 Silver edition, I upgraded from my GoPro Hero 3+ Black edition the day it was released and I've been really happy with the video and stills coming from the camera, although I very rarely use it for stills as I've got a Sony a6000 which does that job much better than the GoPro.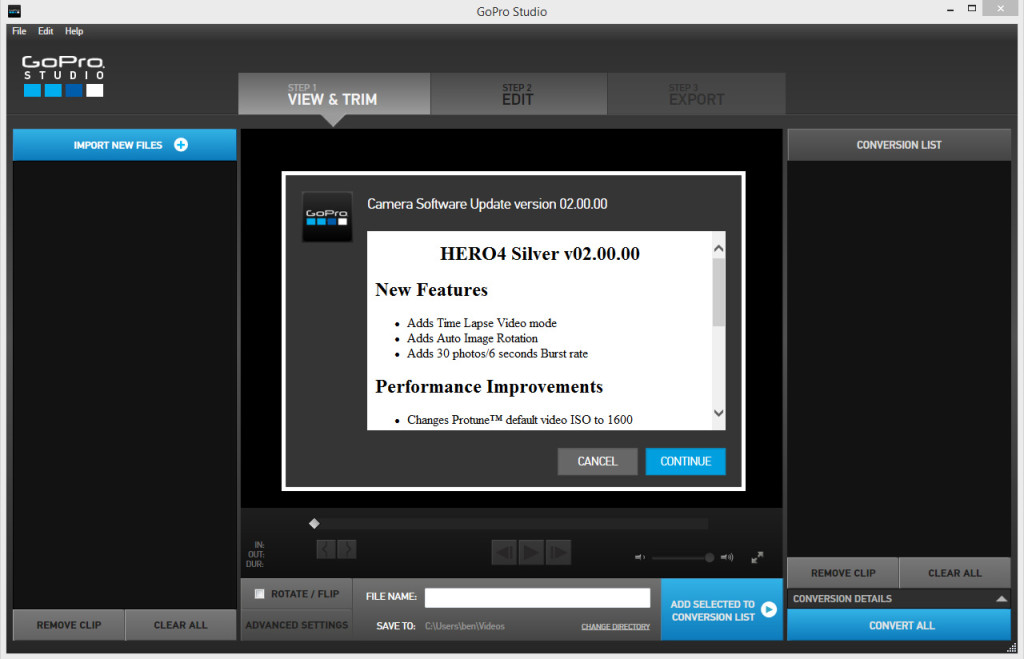 I chose the Silver Edition because it had an LCD screen and the same still features as the Hero 4 Black edition, it lacked the highest resolution and frame rates on the video side, but that's definitely something that I can live without, especially considering the hefty extra cost involved.
Here are the new features for the Silver camera:
Adds Time Lapse Video mode
Adds Auto Image Rotation
Adds 30 photos/6 seconds Burst rate
One type of still photography I do use the GoPro for is time-lapse, and one of the new features is a time-lapse video mode which automatically converts your still image sequence into a video, this could well be a surprisingly useful feature and I hope to try it out pretty soon.
The auto image rotation is also useful to me, I often use my GoPro with the Pro Standard Grill Mount, and as such have it set to record upside down a lot of the time, I've forgotten to change this back a few times and ended up having to rotate the video afterwards so this feature should prevent that happening again.
The 30 photo's in 6 seconds is not something I'll ever use, it already has the ability to take 5 shots a second while you hold down the shutter button, so if I put it in that mode and held it down for 6 seconds I get the same result, but I'd prefer to use the 10 photo's in a second continuous mode, or the 30 frames in one second burst over this. I suspect it's for some specific use case that I haven't encountered, so surf photographers are not benefiting from this feature.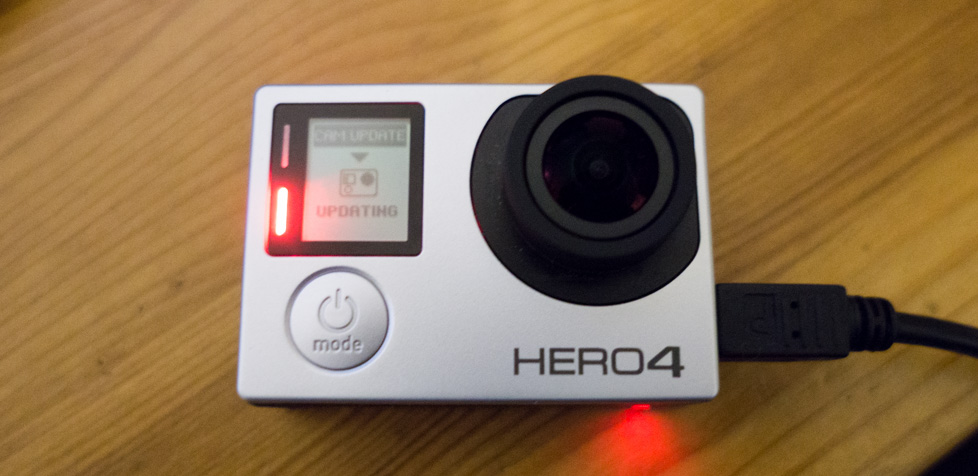 Another feature I see myself using is this one: "Delivers the ability to add HiLight Tags during playback", and to be honest I actually assumed it could do this already, I just hadn't bothered trying it, I'll give it a go and see if the highlight tag shows up in third party software (I never use the GoPro Studio software) as I use Adobe Lightroom to import the files and Adobe Premiere to edit them, so unless it shows up there, or in windows explorer maybe, it's almost useless to me anyway.
GoPro Hero 4 Firmware Black Edition Updates
Click the image below to see a video by Willem Ungermann showing off the new 240fps via Instagram: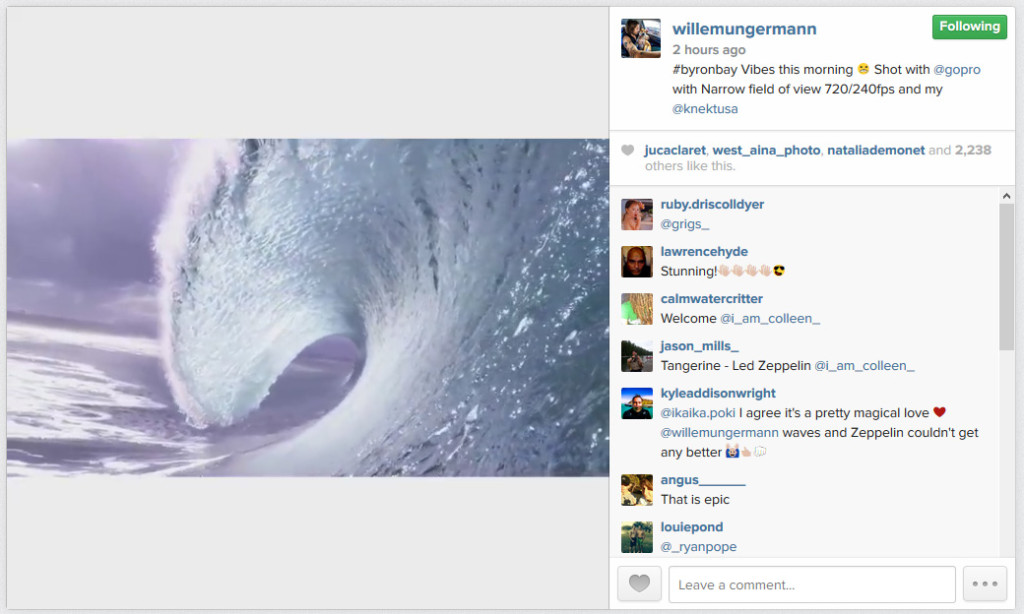 The Black edition shares all the same updates as the Silver edition, with a couple of headline grabbing extras too:
Adds 720p240 video mode (Narrow FOV only)
Adds 2.7K60 video mode
I shoot at 60fps in the 1080p resolution when I've got my camera on top of my housing, I use the narrow field of view if I'm shooting with the 30mm and medium with the 19mm, and although the original headline resolution for the Black edition was 4K, the frame rate was 30fps, so for fast action like surfing I really wasn't going to use it that much.
2.7K at 60fps is much more attractive though, it represents a real step up in terms of resolution and keeps the decent frame rate I'm used to.
240fps in 720p is also a great addition for the surf videographer, ultra smooth ultra slow motion is now easily achievable with a tiny, relatively inexpensive camera, and although 720p is most useful for smaller screens rather than the TV in your front room, the majority of people shooting GoPro footage (even those who have the flag ship black edition I suspect) are going to be outputting to social media sites where 720p is plenty and slow motion is becoming a standard feature.
So head along to the GoPro site and upgrade that camera if you have one, I've just done mine, and I'll be trying out the auto rotate and time-lapse functions next time I go for a surf.