Here's an interesting housing that caught my eye on eBay recently, it's for a Rolleiflex twin lens reflex camera, a classic professional medium format design:
http://www.ebay.co.uk/itm/131238627812?ssPageName=STRK:MEWAX:IT&_trksid=p3984.m1423.l2649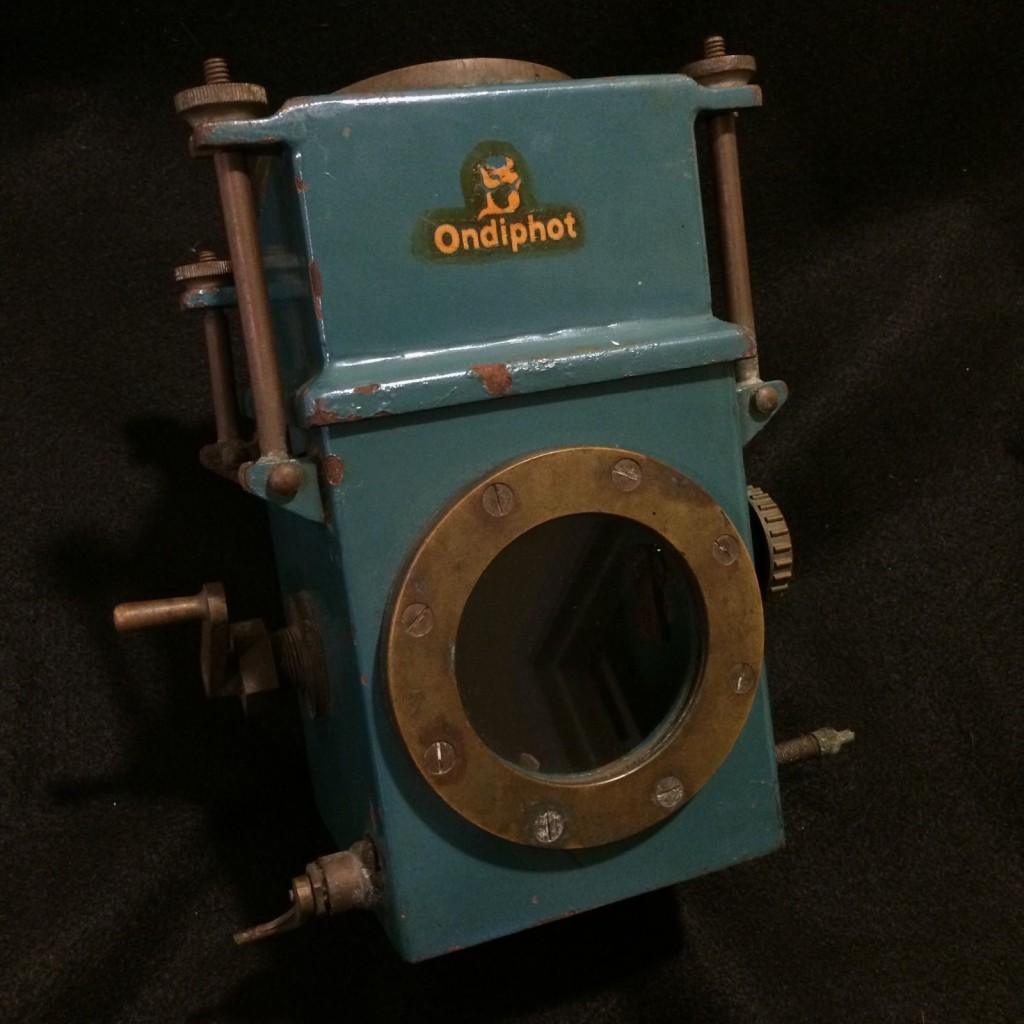 You can pick up a Rolleiflex camera for about £400 second hand, so combined with this housing it's not actually a super expensive set-up and you're all set for medium format, but it is massively heavy and I doubt you'll find many Ondiphot suppliers to get spare parts from.
Not sure how much use it would be for surf photography, but it serves to show how far housings and camera have come in the last 60 years.
Compact System Cameras take a step closer to professional water photography
There's two modern housings that have caught my eye over the last few weeks too, one is for the latest Micro Four Thirds flagship camera from Panasonic, the GH4 and it's made by Aquatech, they announced it on their site and explained that it's one of the camera housings they get the most requests for.
http://aquatech.net/panasonic-gh4-elite-sports-housing/
I'm preparing a full post on the GH4 and how well it would work for shooting surf photography, they're pitching it firmly at the videographer market and I can see why, but there's also a couple of issues that I hope to go into in more detail when I get the chance.
Like I said in my post back in March 2013, it's only a matter of time before most surf photographers are using a compact system camera like the GH4 in the water, it makes a lot of sense.
GoPro Over/Under Options
I noticed that KNEKT, the makers of the best looking GoPro Pistol grip have a sneak preview of their over/under dome system for the GoPro cameras on their Instagram page:
This is very similar in design to the SPL version I posted a while ago, I'm still hoping to get my GoPro in my Aquatech housing with the 8″ dome port so I can get some first hand experience with this type of set-up myself, but the examples I've seen from this type of rig so far are amazing so if this set-up hits the right price point it could be a big winner.