Red Bull don't tend to do things by halves, in the case of their photo contest – "Illume" – which runs every three years, they certainly don't mess about, you can read all about it on their website, I'll concentrate on the most interesting aspects for someone learning surf, or any other action sports photography, like me.
What you'll want to do first is get the the gallery of top 50 finalists, this will give you a page full of thumbnails, when you click on them it shows you the photo, then you want to click on "About The Shot" to reveal a caption by the photographer and the camera body and settings used to capture the image.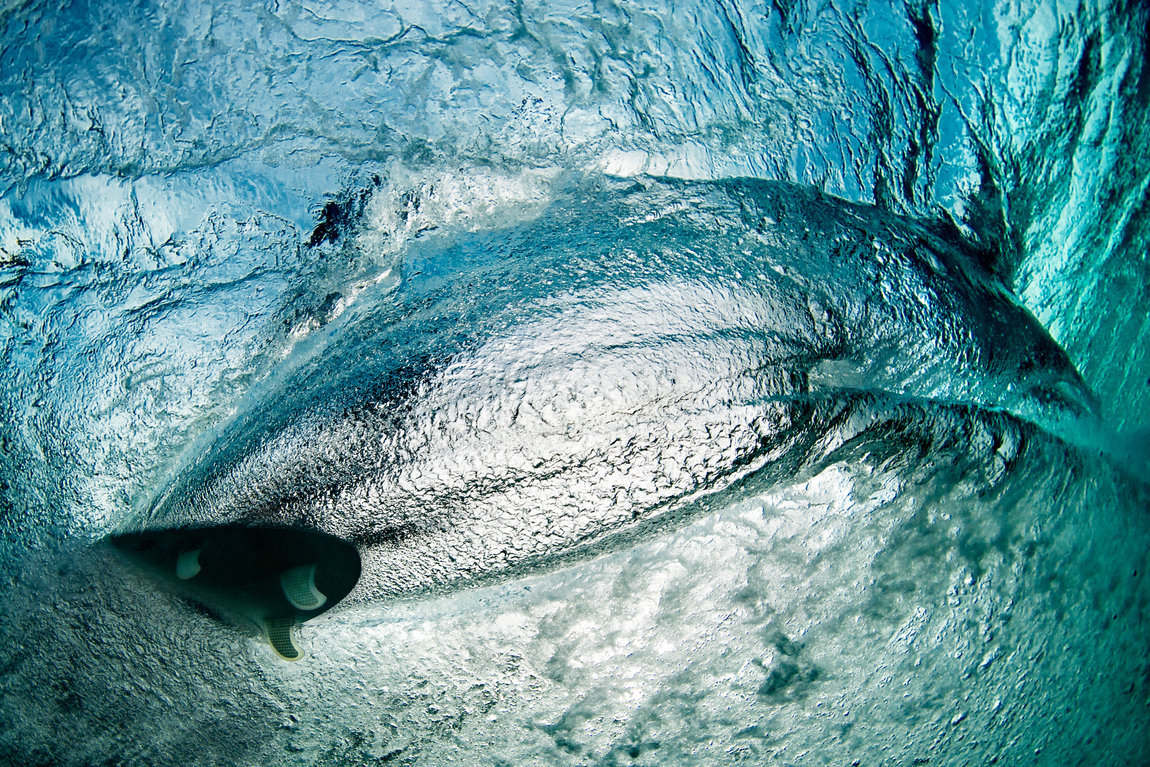 So for example you'll find out that this shot of Tom Lowe at Rileys in Ireland was taken by George Karbus with a Nikon D700 with a 16mm fisheye in a Subal dive housing, you can see the shutter speed, aperture, ISO and focal length of the lens in the details too, this is a really nice touch and something that makes the gallery of Top 50 (the rest of the top 250 don't have the same caption by the photographer) that much more interesting for aspiring action photographers.
I've been through the top 50 in some depth, so if you're planning on entering next time (or you want your photo's to appeal to the wider "action sports" industry) you might want to have a look at the Google docs spreadsheet that I made using the information from the leading 50 images this year (don't miss the charts tab for some simplified graphical results):
Here's my top 10 lessons (in no order) after taking in all the photo's in the top 50, some of this may be obvious to you already, but it's worth keeping in mind.
Always shoot action at 1/1000 or faster
Convert to black and white if the sun's high in the sky or if it's overcast
Elevated angles make better photo's of everyday action (helicopters help but are not always necessary)
Everyone loves underwater shots, so get yourself a housing
It doesn't matter what camera you shoot with (or what sensor is in there as long as it's APS-C or bigger)
Sequences require more pre-planning, camera power and post processing skill than other shots
Good light makes good photo's better but is not necessary for amazing photo's
Outstanding composition and timing always beats outstanding technical riding for the general public
As well as these lessons I learned that technically all of the shots in the top 50 except a handful could of been taken with the equipment I already have. Give the photographers who took these shots my camera bag and they could have captured the same image that has reached the top 50, I am not saying I could have taken the same image, just that the (relatively) modest equipment that I have is capable of taking those photo's in the right hands.
Obviously many of them require other equipment like helicopters or paramotors or a level of skill and commitment in climbing or hiking that I and many other amateur photographers don't have, it's just the camera gear I'm talking about here.
The few that I couldn't re-create? three of them are in the sequence category and as you would expect are shot on pro bodies with bigger buffers and faster burst rates than my Canon 60D, meaning I simply couldn't have got the same sequence, currently the post processing required in Photoshop is probably beyond me too. Given the gear I have these photographers could most likely have shot a decent sequence and made a great photo from it but it wouldn't have looked as impressive as the one's that got to the final 50.
The only focal length I can't match (or get within a few mm of) with my current set-up is this shot taken with a 300mm lens on a Canon 7D shot by Stuart Gibson:
As you can see it's a heavy wave in Fiji, if Stuart had my gear he would likely have been shooting at 200mm with my 70-200mm, this would have revealed more of the background and the wave, it could have easily been cropped to this exact image and still be well within Red Bull's 10 Megapixel image minimum resolution, or it might have worked as well with a wider angle.
Conclusion
None of these photographers were worried about the gear or the settings they were using, the challenge in making a world class photo is having the imagination to get in the right place at the right time.
The lesson is: take so many photo's that it becomes second nature to get the settings right, use the equipment you have available, and go out and find a new angle, a new spot or an interesting idea to make the most of the scene.