There's a few interesting articles on the Nikon USA website which involve surf photography, this is one of them:
http://www.nikonusa.com/en/Learn-And-Explore/Article/g588ow0j/shooting-the-curl-gets-a-whole-new-meaning.html
You can see a whole lot of Clarks shots in the gallery, I'd recommend scrolling down a little further and playing the video for his description of the images so you can listen whilst clicking through the gallery above.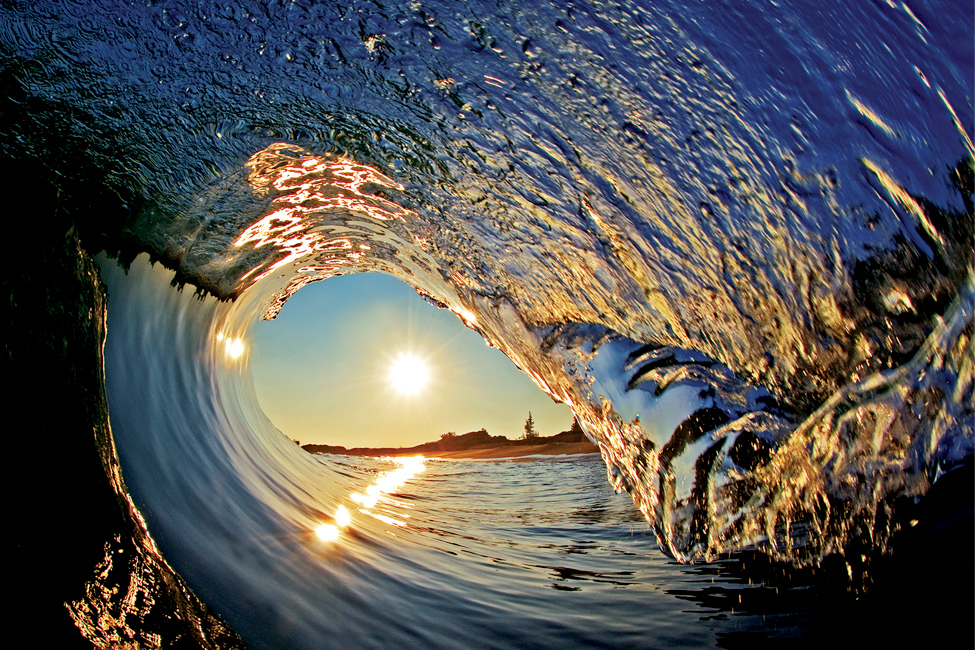 I was already familiar with Clark Little's story of becoming a photographer from reading the book Shooting the Curl but one thing I'll take away from this interview is the importance of composition in the best images:
His compositions—like a wave circling the sun or a landmark on the beach—are deliberate. "Do I get the sun in the curl? Guaranteed." There are some moments of luck, he admits, but most of it is experience, passion and dedication.
Any time I shoot a wide angle in a shorebreak I refer to it as Clark little'ing, here's one that I stumbled across as I was going through and deleting some old images, I didn't flag it at the time but now I quite like it, when I look at it it makes me want to duck as if I'm speeding down the line and I'm coming through the section.
Next time I get the fisheye out and shoot some shorebreaks I'll try and do something more interesting with the composition.