I don't usually post here about camera or gear rumours, but if this one's true it will definitely have an impact on how I shoot surf photo's in the future.
http://www.canonrumors.com/2014/08/a-new-pancake-lens-cr1/
Canon Rumours is reporting that there could be a 24mm pancake lens on it's way from Canon, it is slated for announcement with the new 7D mark II (a camera I have lost a bit of interest in since seeing the probable spec' list and getting hold of a 70D)
I want to explain why I'm so keen for this lens, and why if it is released I think it could be a very useful lens for any surf photographer.
Pancake lenses are smaller and lighter than standard lenses – this is good for water photography and means it will probably fit in your current flat port
Pancake lenses are cheaper than traditional style lenses – this is good for hobbyist surf photographers like me
Many surf photographers shoot on a cropped sensor camera body, so the 24mm focal length gives you a "normal" equivalent focal length of 38.4mm
The other 24mm option for Canon is about $600 (although it does have Image Stabilisation)
If you're not sure what I'm on about when I talk about a normal lens you can read all about the concept and why I currently have a Canon 28mm f2.8 lens for my Canon 70D in my post Lesson: Normal Lens For Surf Photography with an APS C Sensor.
And a few of reasons why I personally would love to get my hands on this lens:
I love my Canon 40mm f 2.8 pancake lens, it's tiny, produces great photo's and works really well for video too
My current Canon 28mm lens has to be in AI Focus mode (not my usual AI Servo mode) to take photo's faster
It would go great on my new Canon Rebel SL1 (called a Canon 100D in Europe), I have my 40mm permanently attached to it at the moment but this 24mm pancake would be perfect for surf and general family occasions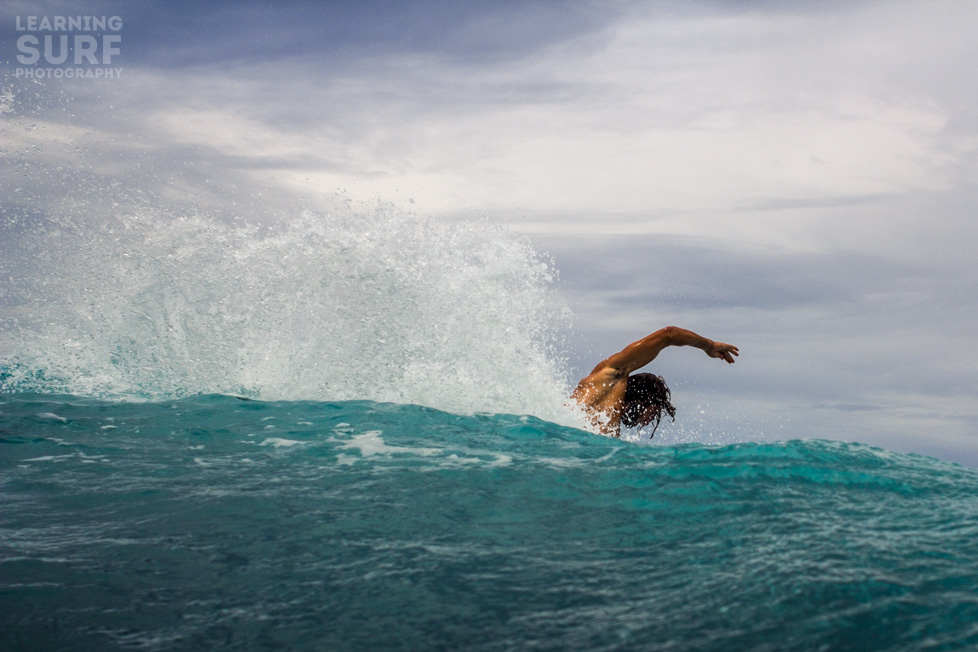 The only downside would be if it had vignetting with my current flat port, I don't think it would be an issue but we'll have to wait and see, one thing's for sure though, if it comes out at a reasonable price I'll be selling my 28mm and picking one up.
Read more about the lenses I use for surf photography: