Just an update on the Meikon Starbea Aluminium water housing for the Sony a6000 camera, the one with interchangeable ports that might end up being the perfect choice for surf photographers.
It's now available to buy from Amazon.com, so you don't need to go through Aliexpress or any other site to get your hands on one.
It costs $730 with free shipping and Amazon are saying it'll arrive before Christmas if it's ordered now.
Here's a link: http://amzn.to/1RxQcsk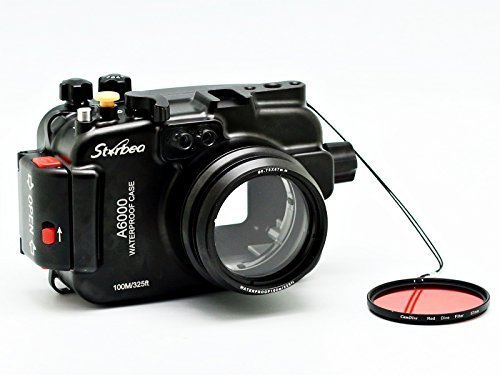 For more information check out my post on the housing from when it was announced by Meikon.
What ports are available for the Meikon Starbea Sony a6000 water housing?
Right now you get one standard flat port which is compatible with the kit lens, and you will be able to use the Sigma 19mm f2.8 and Sigma 30mm f2.8 in there too, the Sigma 60mm might be compatible but I doubt it, I can't use mine inside my plastic Meikon housing which is set up for the kit lens.
There has been some word from Meikon that they will be offering ports for fisheye and macro lenses (commonly used by dive photographers) for all of their interchangeable port housings in the future, but as far as I can tell you can't buy any other ports yet.
Personally I'm waiting on a dome port for the 8mm Samyang/Rokinon fisheye and then I'll go for this housing I think.
I just need to sell off the remains of my DSLR rig and build a pistol grip for it and I'll be all set.