I love Meikon, the Chinese housing manufacturer who make inexpensive dive style housings for a huge variety of cameras, including the Sony a6000.
So I was very happy when Andrew Grose tipped me off that they had announced a new housing for the a6000, I hadn't noticed whilst I was away on holiday and now I'm back it's actually been released:
Meikon Starbea Aluminium Sony a6000 housing with interchangeable ports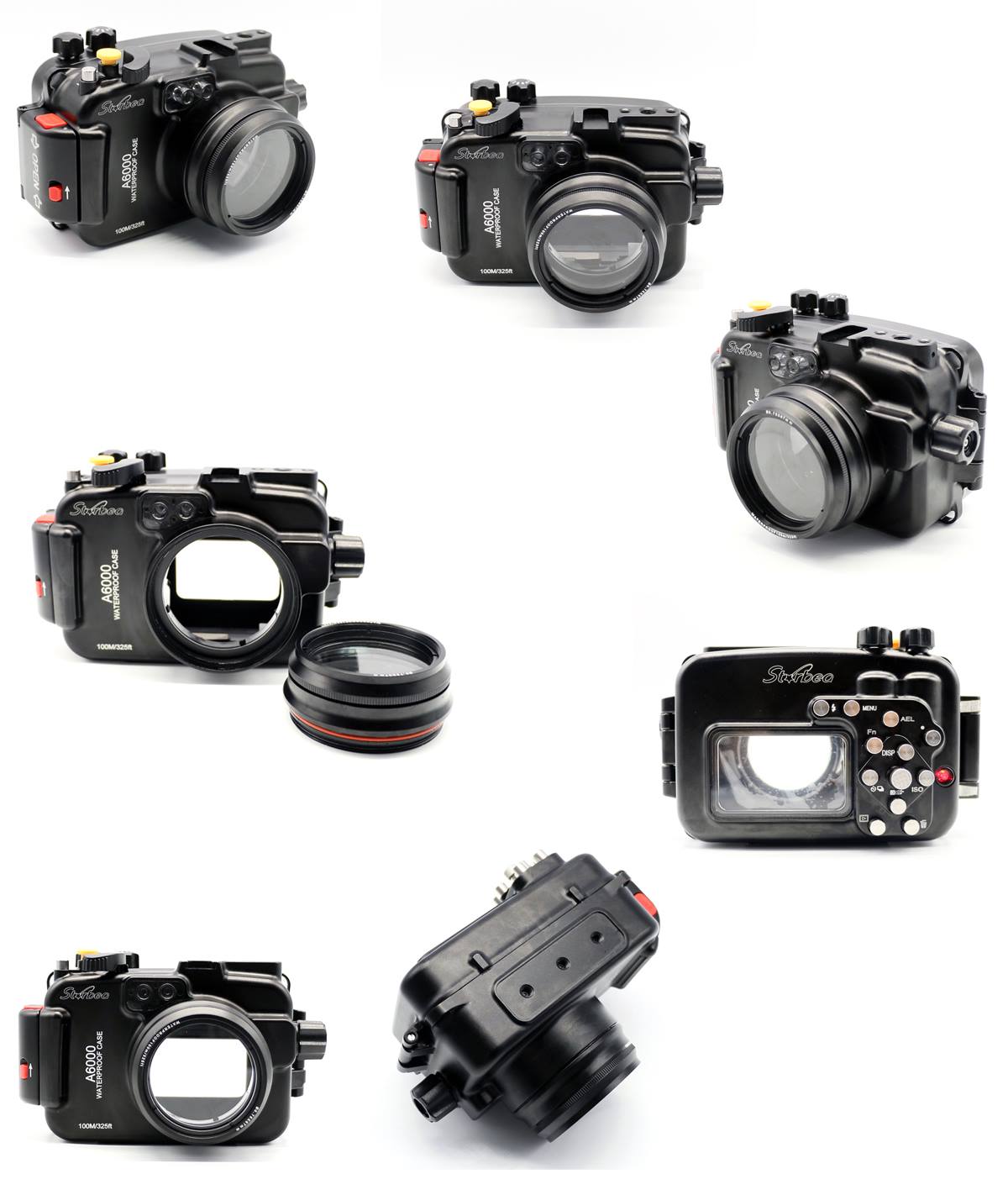 If you've been researching Sony a6000 water housings then you might have found my previous post. I love my plastic a6000 housing and it's only missing three things:
Interchangeable ports (with a small flat port, dome port and telephoto zoom port)
A pistol grip
A viewfinder window
A Meikon Sony a6000 housing with interchangeable ports?
The good news is, this new aluminium housing has interchangeable ports, which is the most important missing piece of the puzzle. They asked for suggestions on Facebook on which ports to create next (currently only the standard 16-50mm port is available) and a lot of people mentioned the Samyang/Rokinon/Bower 8mm fisheye which I love, so that's a good start.
A pistol grip for a Meikon Sony a6000 housing?
I've also built my own pistol grip that works pretty well, here's a sneak preview that appeared on my Instagram account: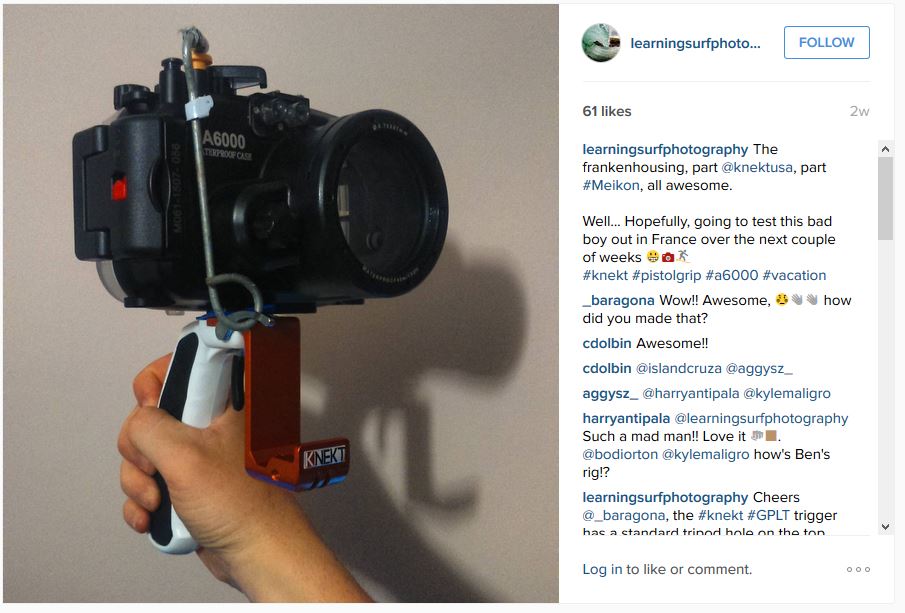 I'll put up a video on how this worked out and what improvements I'm planning on making once I've sorted through my holiday photos and got organised again.
Using the viewfinder on a Meikon Sony a6000 housing?
The viewfinder issue is the one thing that's gotten worse with this new housing, the plastic one I have has a frosted plastic section obscuring the viewfinder, I have no idea why they would deliberately obscure it, I guess if you're diving you can't see it through the mask anyway, but they must realise people use these housings on the surface too.
Tim Nunn (check out Esker.tv) suggested in the comments of a previous post that he used T-cut scratch remover to get a clear finish on the plastic so he could use the viewfinder. He wanted to use it because using the LCD all the time caused some fogging due to increased heat inside the housing.
I haven't had this issue myself (although I don't shoot in extremely cold locations like Tim does), but I have had the issue of not being able to see the LCD due to bright sunlight.
I plan to fix this issue in a different way which will work with the new Meikon Starbea a6000 housing too, so I'll report back once I've got a solution that works.
Attaching a GoPro to a Meikon Sony a6000 housing
One other minor thing was that there wasn't enough flat space on the top of the housing for a sticky GoPro mount, there is a cold shoe for a flash bracket though, so you could use something like the Rec-mounts Hot shoe mount: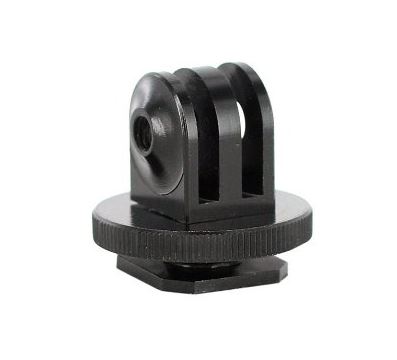 So it's easy to get one on there with the plastic style housing.
The new Starbea aluminium a6000 housing has some threaded holes on the top next to its cold shoe, so it looks like it will be even easier to get a GoPro mounted securely on top.
Should I buy the new Meikon Starbea aluminium Sony a6000 housing, or the plastic Meikon Sony a6000 housing?
The prices are:
$160 – Meikon (branded Neewer in this case) plastic a6000 housing
$730 (from Amazon.com) – Meikon Starbea aluminium Sony a6000 housing with interchangeable ports (with one port for the 16-50mm kit lens)
If you're using radically different lenses then buy the Starbea, it's the only option. Although you can only get one port so far and more are likely to take "months" according to Meikon's facebook page.
If you only want to use the kit lens and small prime lenses (the Sigma 19mm and 30mm both fit, but the Sigma 60mm doesn't) then go for the plastic one.
If you absolutely need to use the viewfinder rather than the LCD, go for the plastic one and get some T-Cut.
I've got a couple of posts about water housings coming up soon after my experiences on holiday, spoiler alert – I'm selling my Aquatech gear and at least one other housing too. So this little housing is right at the top of my wish list right now.