Summary: The 4″ dome port for the Sea frogs Salted Line housing is perfect for surf photography with the Samyang 8mm f2.8 V2 fisheye or Sony 16mm and Fisheye converter. The ST100 strobe can be used for surf photography, the neoprene cover is a must-buy for Salted Line owners.
The Sea Frogs Salted Line A6xxx 4″ dome port is designed for the Samyang/Rokinon 8mm f2.8 V2 fisheye, or the Sony 16mm f2.8 pancake lens with the Sony Fisheye adapter. With those lenses it will work great with no vignetting and offer a much more compact and user friendly option for surf photographers shooting waves than the bigger 6″ dome port that I've used in the past.
I've had the Sea Frogs Salted Line A6xxx 4″ dome port for a while now, and I've used it a handful of times with my small 7artisans f2.8 fisheye lens. With the 7artisans fisheye there is some vignetting in the corners of the image, but it's not too bad and can be cropped out easily.
Here's my video which shows some example photos shot using the 4″ dome port:
And here are a couple of examples photos taken using the Sea Frogs Salted Line 4″ dome port and the 7artisans fisheye: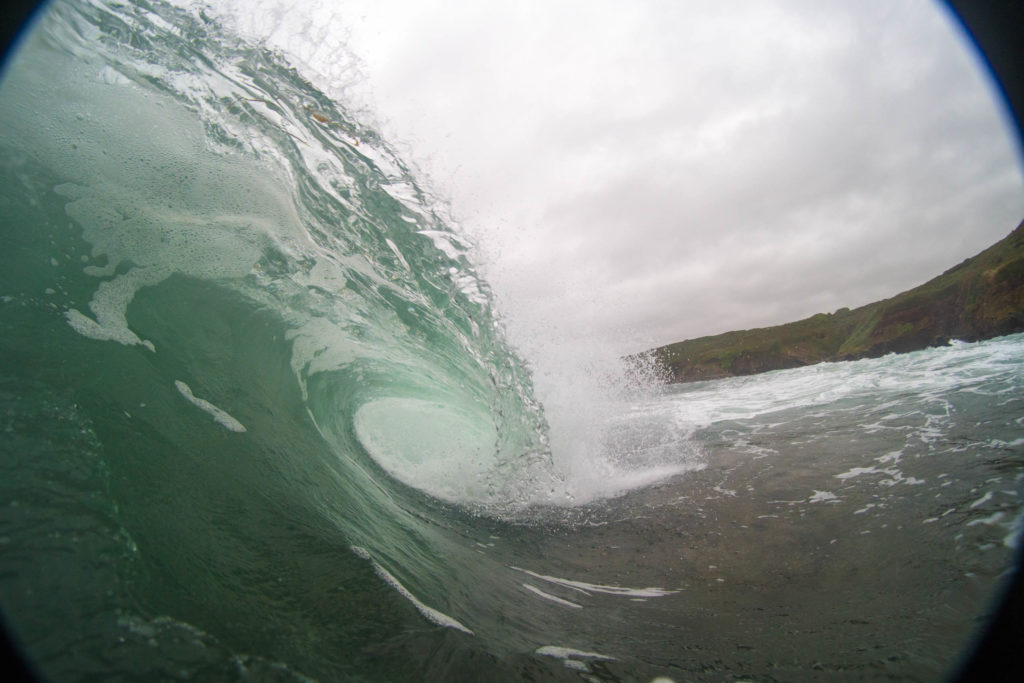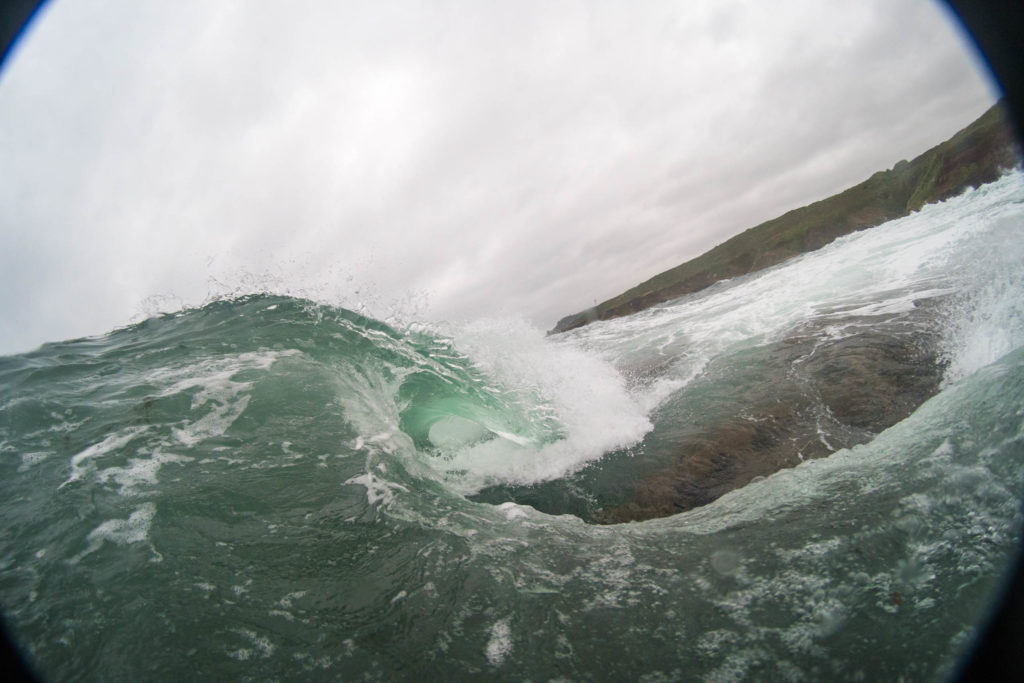 Sea Frogs ST-100 Underwater Strobe for surf photography
The video also features the Sea Frogs ST-100 strobe. I haven't used an underwater strobe like this before, but I thought I'd give it a go for some flash surf photography to see if it would be a useful addition to my kit.
I've only had the chance to use it a couple of times so far, but it's definitely a fun piece of kit to try out. As the days get shorter here in the UK I'm sure I'll be using it more for evening photo shoots, so expect an update at some point on this flash. You'll see some examples of photos shot using this strobe in the video.
It recycles in about 1 second, which means you can't shoot lots of photos of the same wave, timing becomes really important when you can only get one shot per wave. I found it a great tool for developing a sense of when the wave will be in the best positition. realistically, with the 11fps that the Sony a6xxx series cameras offer it's not often I'll need to worry about timing that much, but it's a good exercise in any case.
It's too early to tell whether it's a real winner for my surf photorgaphy, but it's certainly a fun style of photography to try out and I look forward to getting into it a bit more.
I even used it underwater for some macro shots with the Sony 30mm f3.5 macro lens, which worked out OK, but it's such a steep learning curve I don't think I'll be ready to publish any macro photos any time soon.
Some surf photos taken with the ST-100 strobe: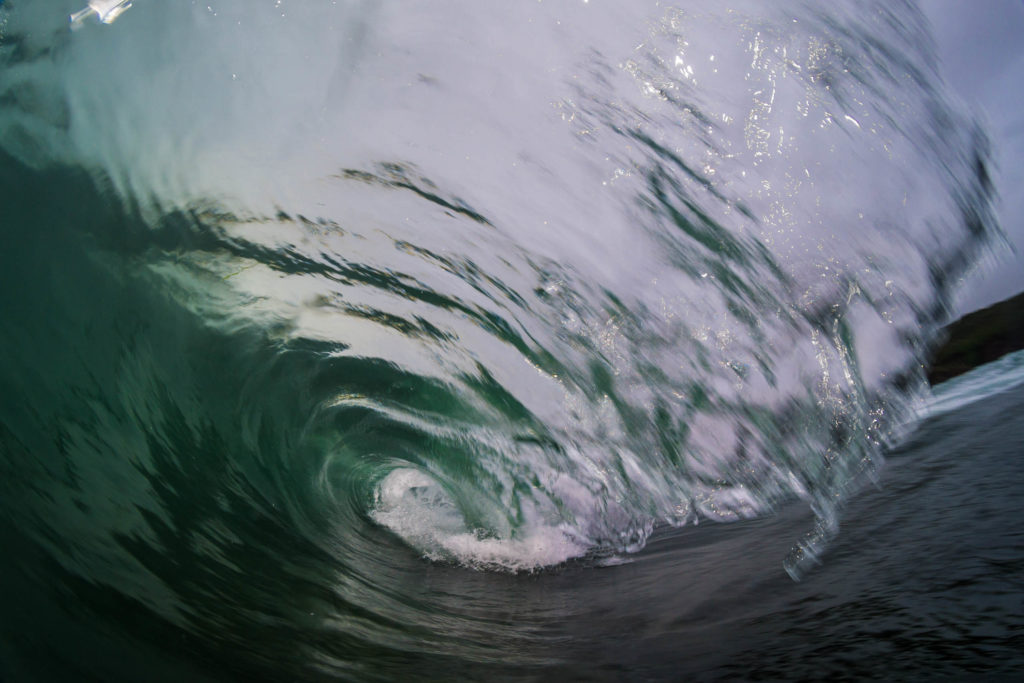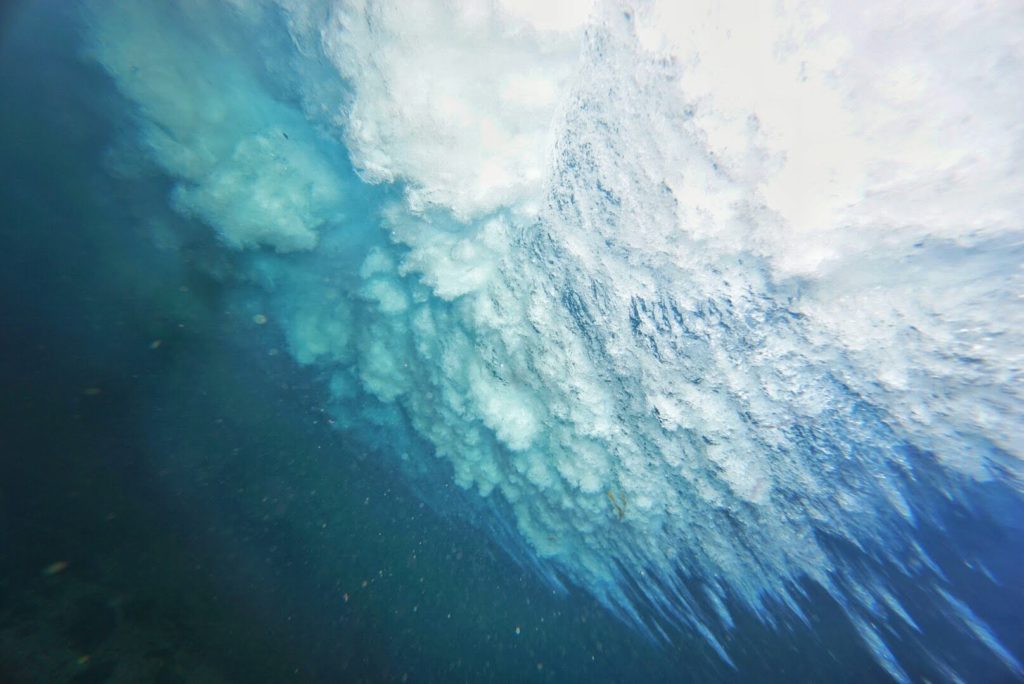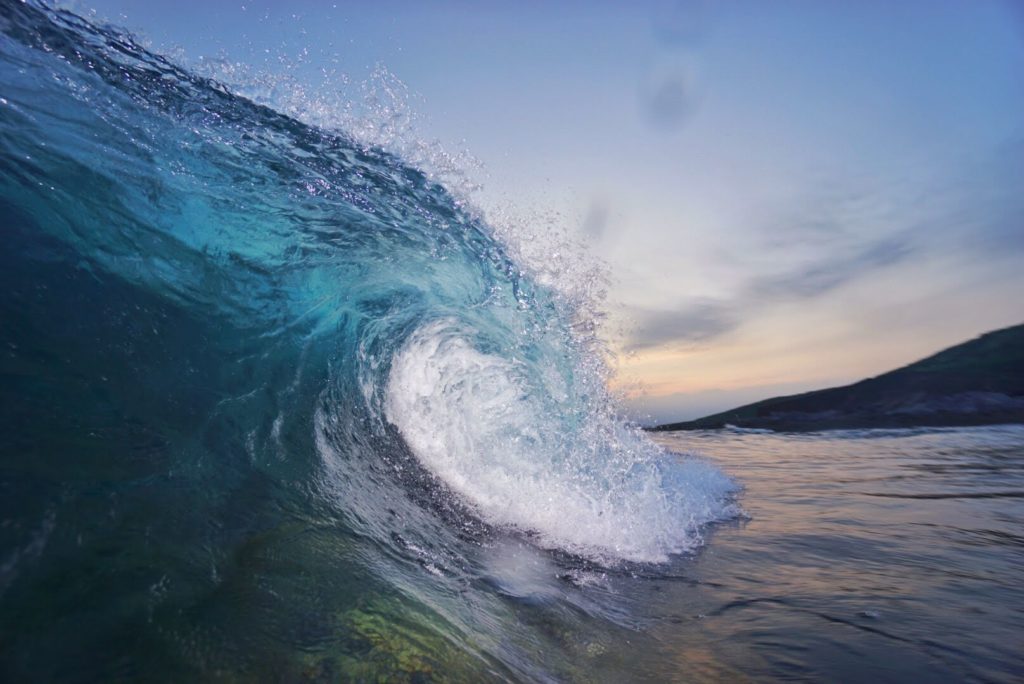 Neoprene cover for Sea Frogs Salted line A6XXX underwater housing
I'd definitely get one of these if you have the salted line, or are ordering it. it fits over the standard flat port and the 4″ dome port and protects the port and housing, and the rest of your gear, when the housing it in transit. I use mine all the time.
it's got a hole for the pistol grip, so you don't need to take it off to use the cover, and it stretches to fit with a loop going around the lens port which holds in place nicely with no velcro or draw strings to deal with. It's only $19.99 USD on the Sea Frogs site, and it's well worth it.