I've managed to get my hands on a KSD6 dome port from KNEKT, it's designed to shoot over/under style photos using your GoPro camera.
Here's my un-boxing video showing you all the features and how to assemble the port with the KNEKT GPLT trigger:
Here are links to the products I'm using in the GoPro Dome unboxing video:
The other video I mentioned about why you would want to use this kind of dome port is available here: SPL GoPro Dome Port First Impressions
Corrections:
There's a couple of mistakes in the video, I describe how useful the water guide line is on the back of the port and say that the water line will curve instead of being flat, but I got it the wrong way around.
When you shoot with a fisheye on land, say skateboarding for instance, the horizon does bend in the way I describe, but weirdly, because of the way the water curves around the dome the effect is reversed when shooting over/under style shots.
I also said that I hadn't used it in the sea, well even though the weather and waves were crap I had a quick go anyway, as you can see in the video. I got a few test shots with it and it worked as expected, I'm looking forward to really putting it through it's paces when the waves and weather get better.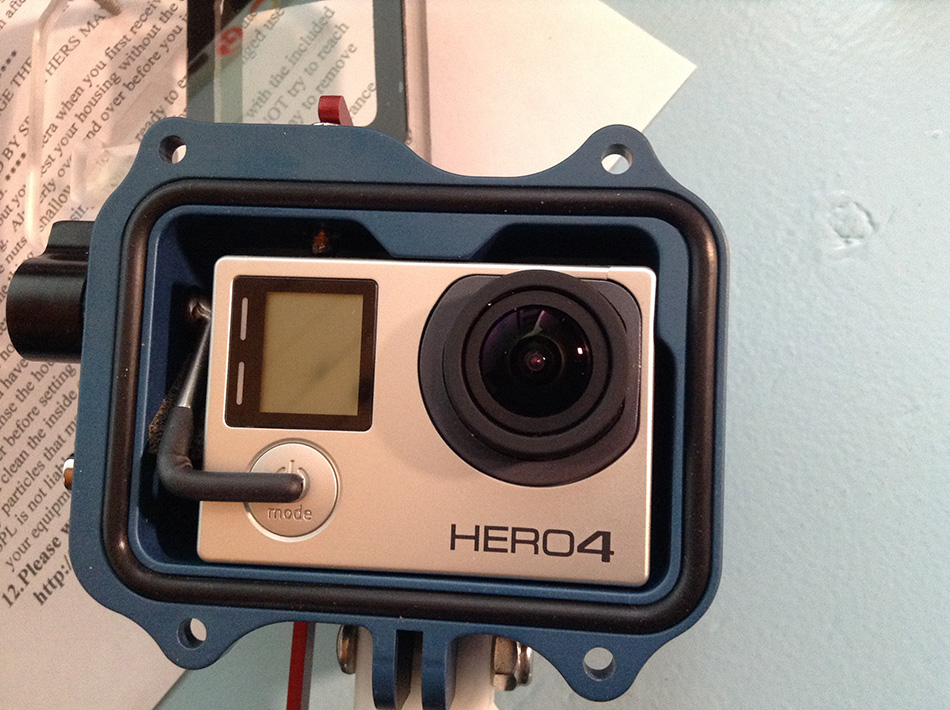 Luc Miousse commented on one of my other Youtube videos and pointed out that the SPL Dome Port set-up does now have controls for the front button, even when used with the dome port, although it says the opposite on the SPL website. There's also no way to buy on-line from SPL, you have to e-mail before hand, so I guess this feature would be pointed out at that stage.
The newer style housing also has a window on the back so you can see the LCD screen, this is also going to allow better WiFi connectivity I think, so it's quite an improvement over the original version that I used. It's a shame there's not much information on the SPL website to let people know about these updates.
Should You Order The KSD6 GoPro Dome?
Yes, unless you enjoy making stuff like this yourself, you will not find a better made GoPro dome and the price ($300) represents good value for something that offers a unique style of shot.
If you enjoy making things like this yourself here's some useful links: